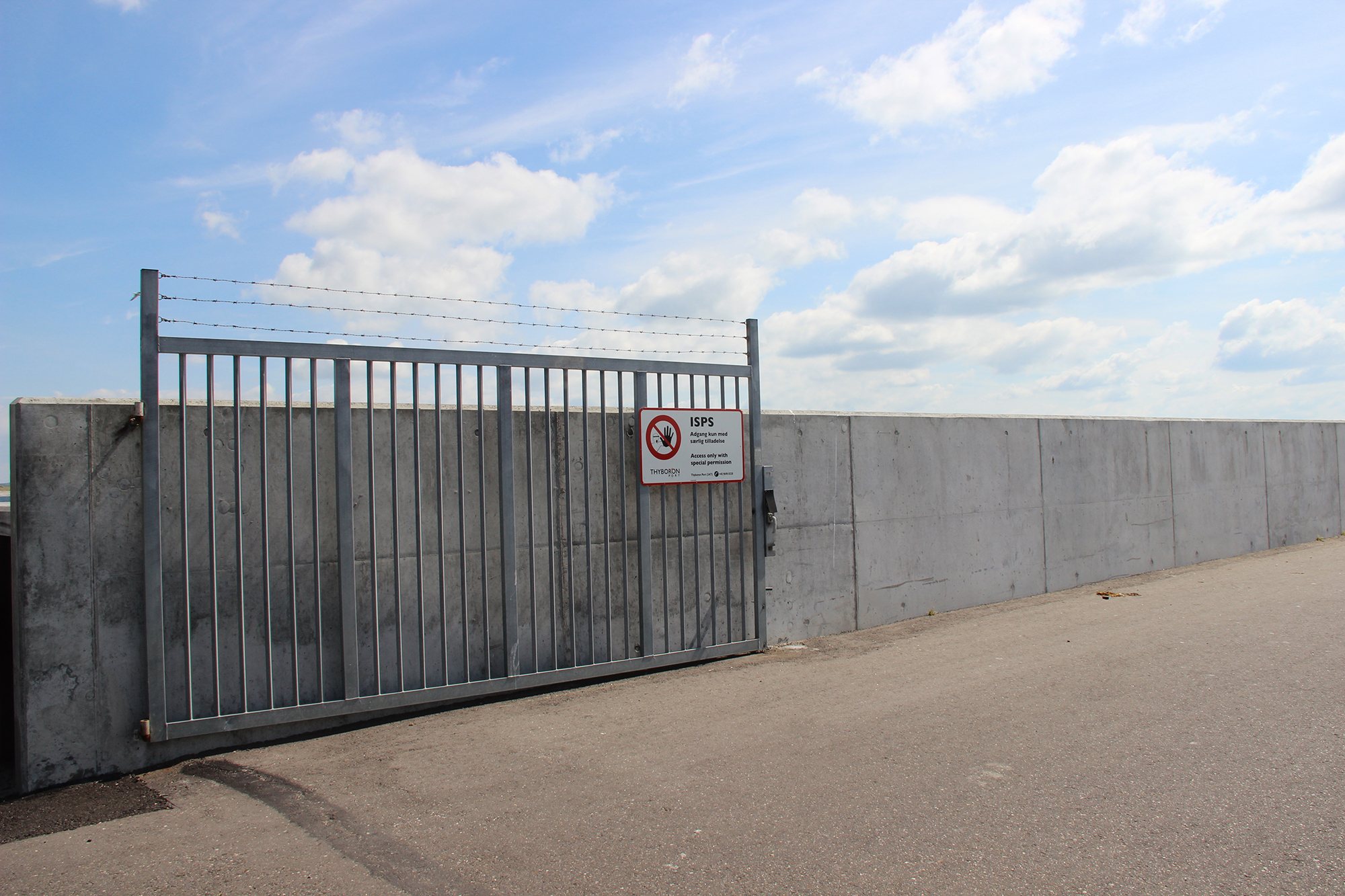 ISPS
The Port of Thyboron is ISPS-compliant for vessels over 500 GT
A flexible port system, for logistics focus
ISPS-compliant quays are required by law for offshore and cargo vessels of more than 500 GT. We have many different ISPS-compliant facilities at the Port of Thyboron, in both Midterhavnen and Sydhavnen.
ISPS ports protect against terrorism, and also avoid disruptions to operation, as only people with a valid reason will be given access to the area while the ship is docked. The ISPS area in Sydhavnen is always closed. The other areas are open as long as there are no vessels docked, and will be freely accessible at these times.
We strive to make it as easy as possible for our customers to use the ISPS-compliant areas.
Creating users for the ISPS port system
To ensure a stable flow in the cargo operation, it is possible to create users in the port system before the vessel arrives. Carriers who need access to the area to collect goods directly from the cargo vessel can thus be set up in the system prior to the operation. Send an email to our maritime department stating the company name and the truck driver's name and mobile phone number, and they will set up the system prior to your arrival.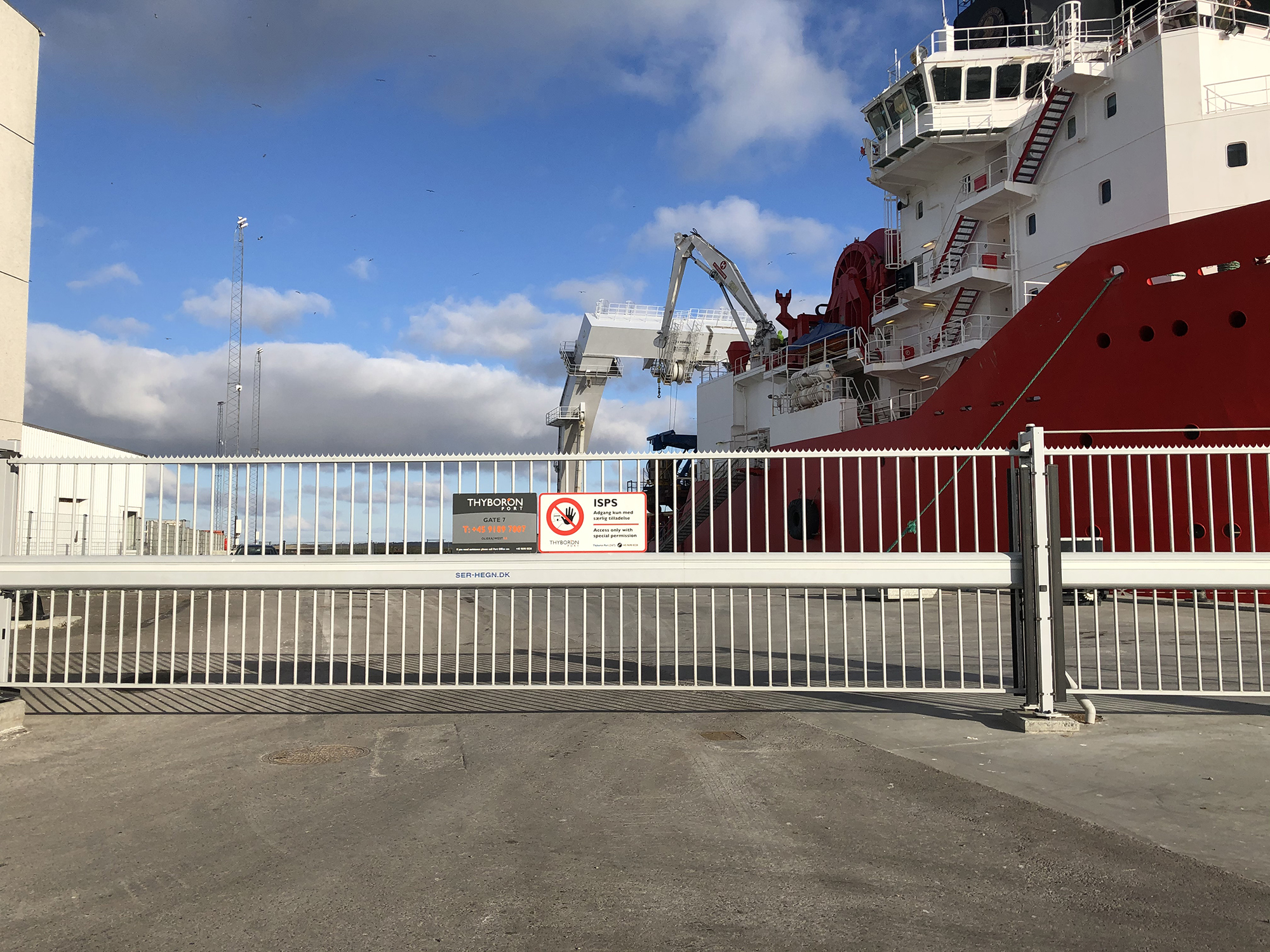 UNLOCODE for Thyboron Port : DKTYB
ASS PFSO / Officer on duty
PFSO  Theis Christensen
ISPS-compliant facilities
The following quays are ISPS-compliant: