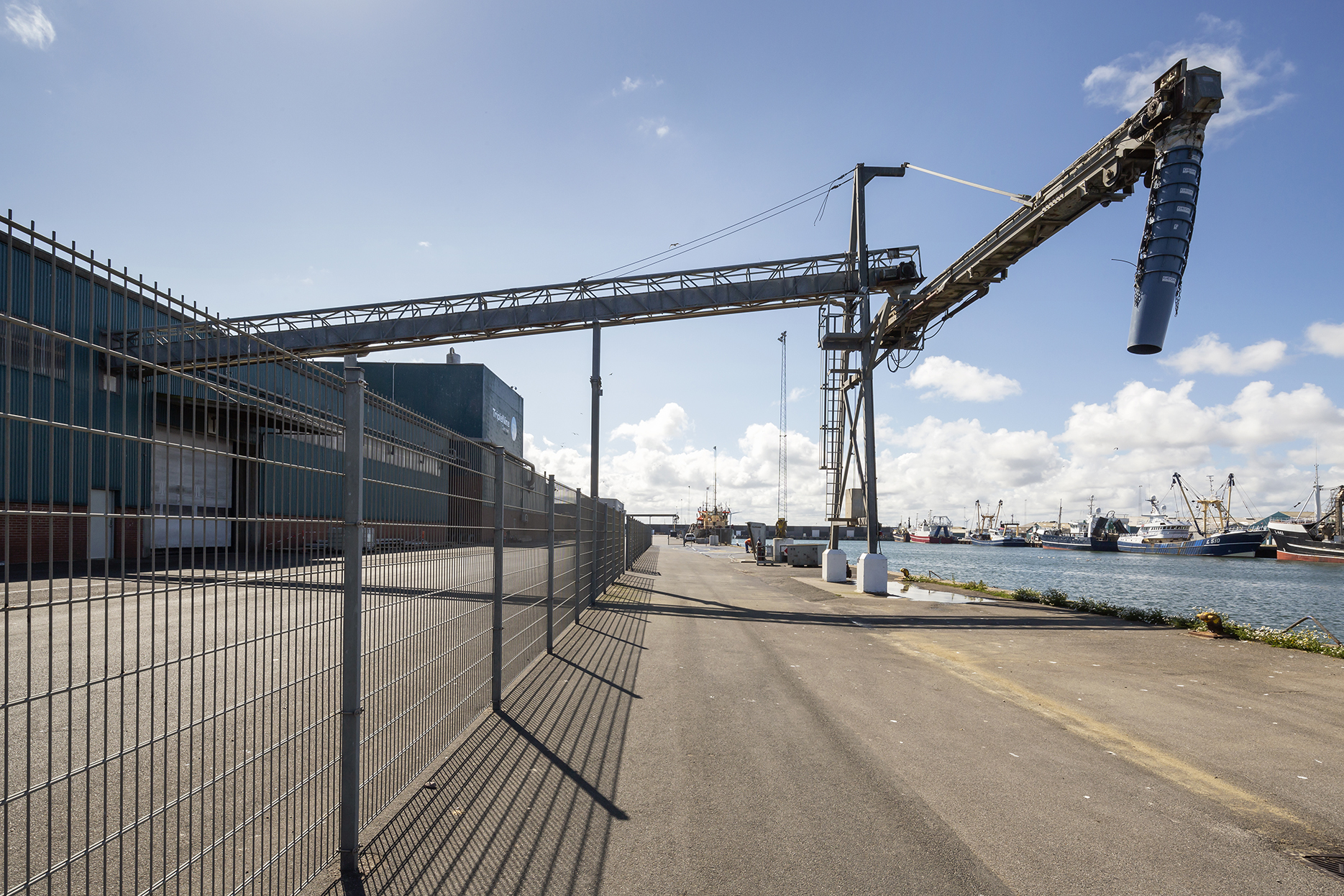 Tobiskaj - DKTYB-0006
Quay 903, 904, 905
A multifunctional quay for handling fishing and cargo
Ample space and easy access to supplies
Lots of space for servicing the vessels in port, making the work considerably easier. Like so many places at the Port of Thyboron, there is also plenty of space on Tobiskaj. There is also easy access to electricity and water.
Power supplies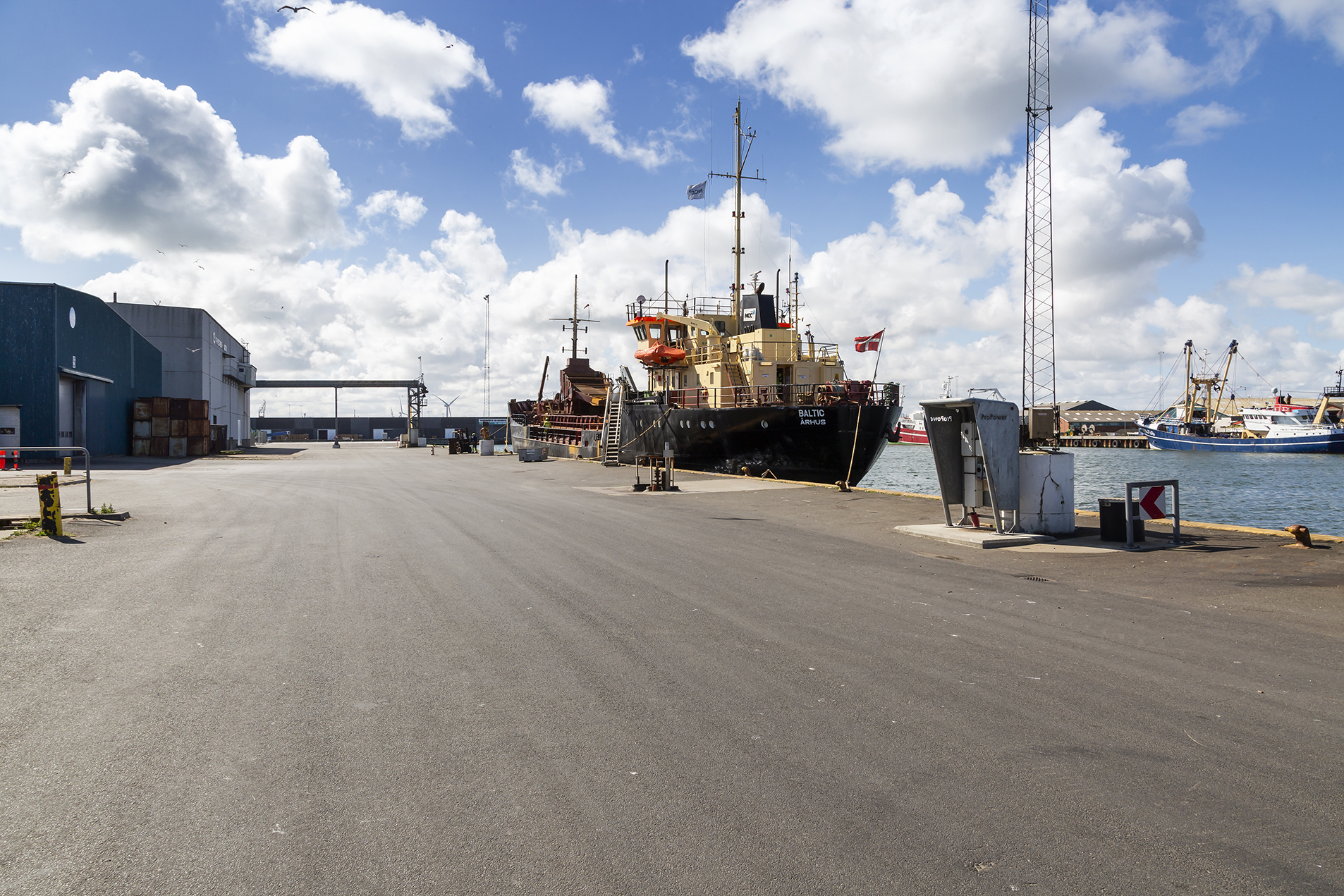 Part of the quay is ISPS compliant
The innermost area at berth 903 is an ISPS secure area of Tobiskaj and thus suitable for handling bulk cargo.
Fiskemelsfabrik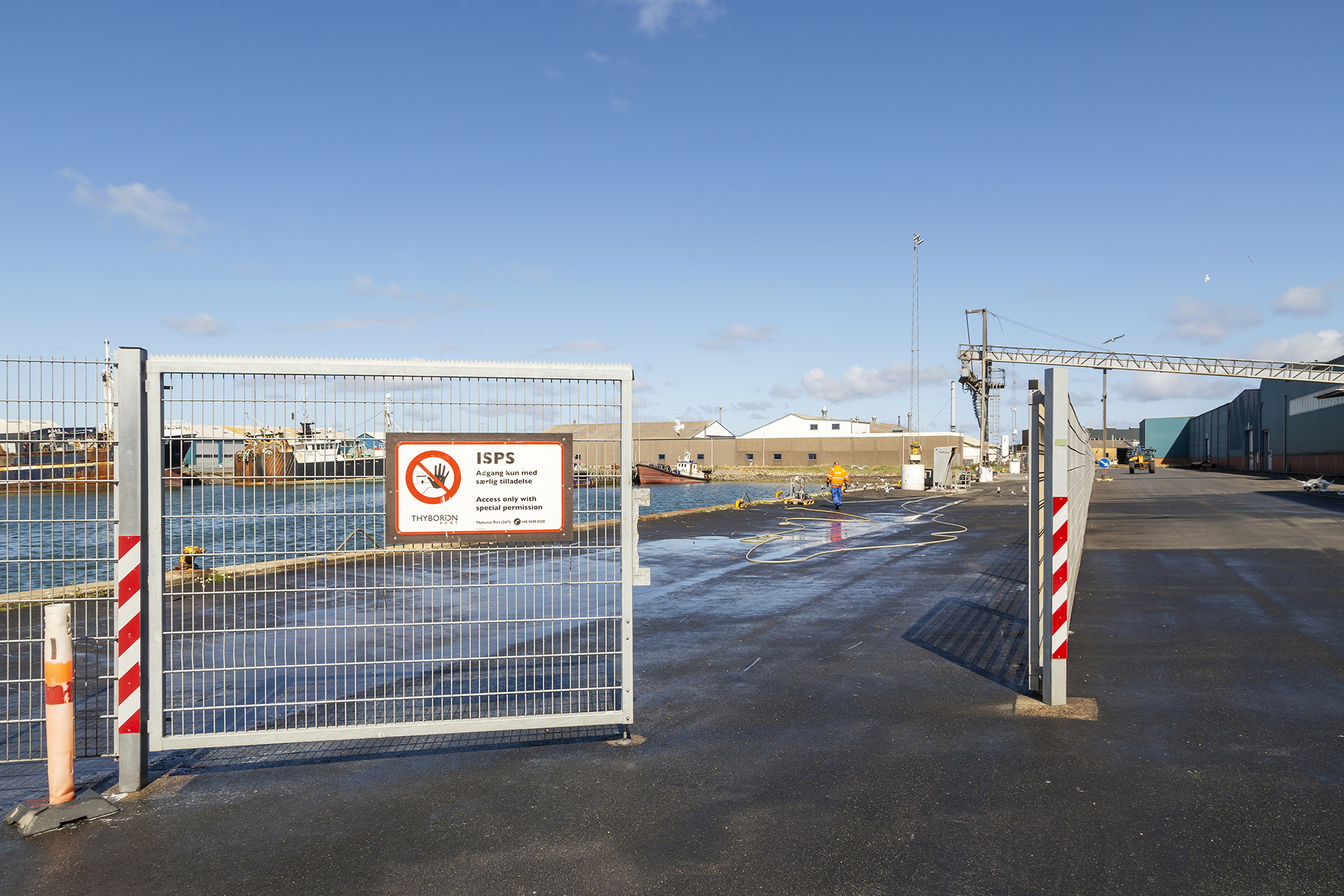 Fishmeal loaded from Tobiskaj
Fishmeal is shipped from Tobiskaj via a custom-designed system that directly loads vessels from the quayside factory warehouse at TripleNine A/S.
The TripleNine A/S fishmeal and fish oil factory has direct access to loading finished products in the ISPS area on Tobiskaj.
The quality-assured fishmeal is pumped directly into the ship during loading. An efficient logistical solution requiring no extra handling.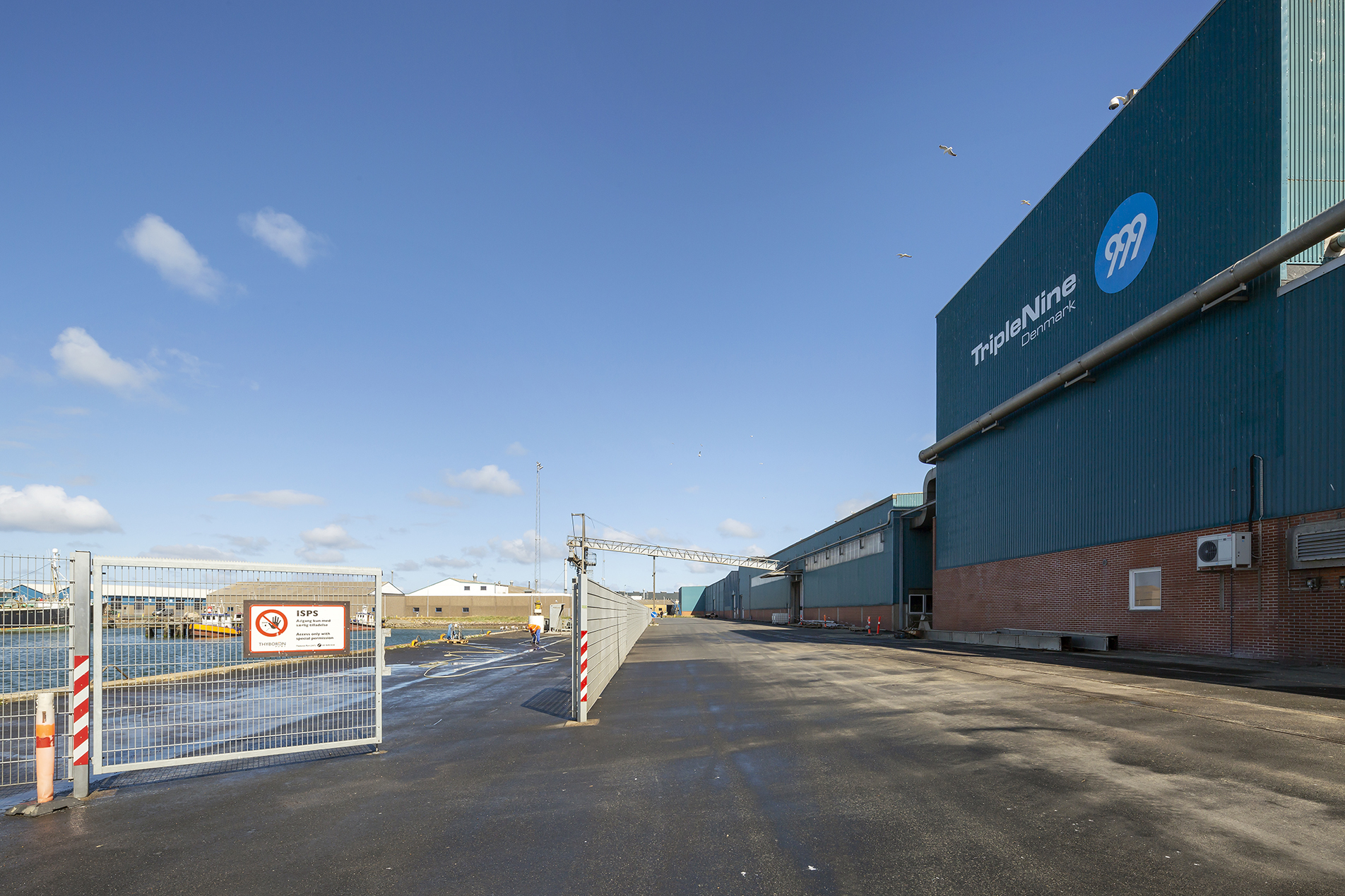 Layover quay for fishing vessels
Tobiskaj offers ample space for vessels waiting in port, such as transit fishing vessels laying over for the weekend.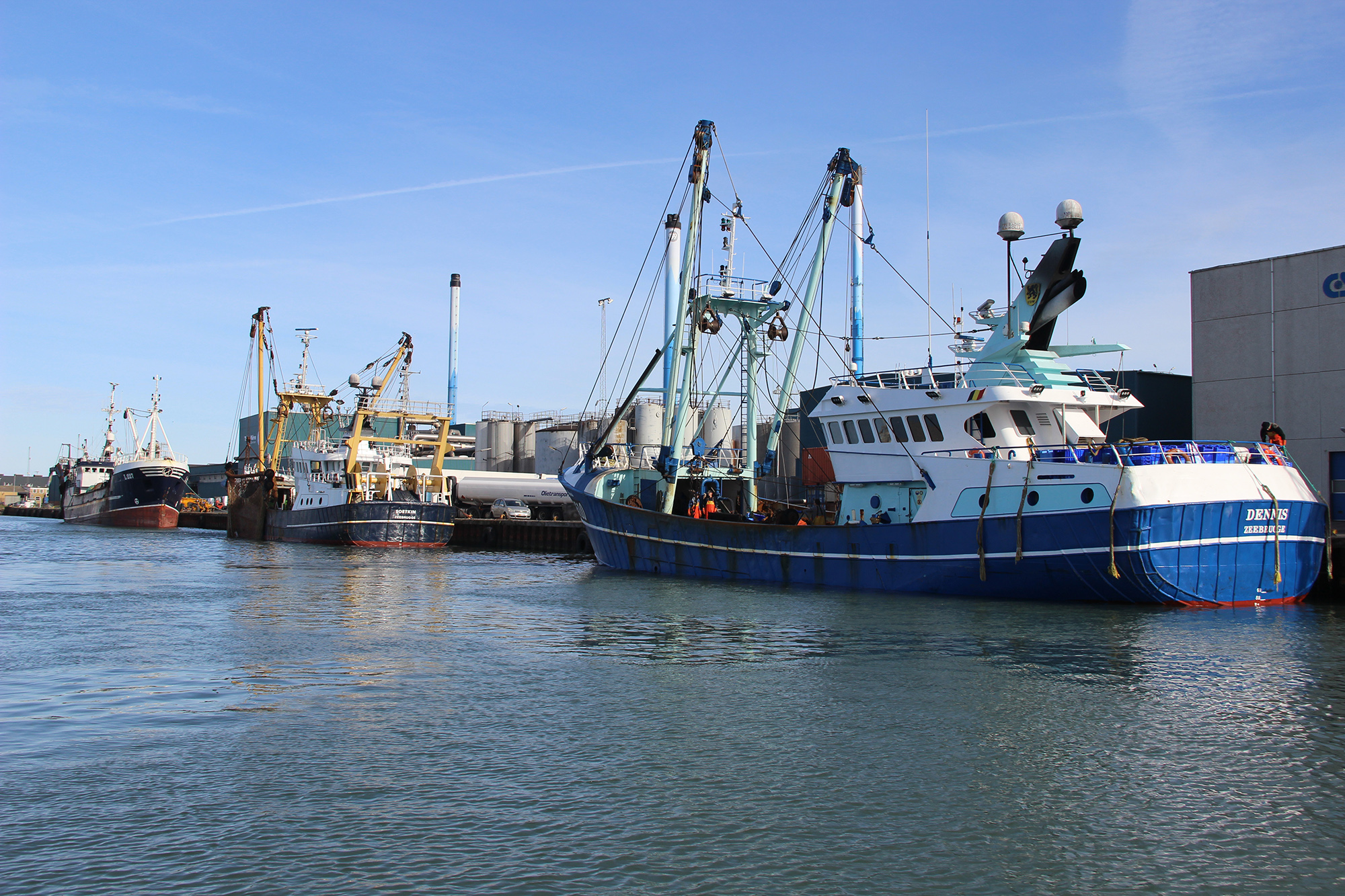 Bunkering
Tobiskaj is equipped with a self-service stand with a bunker capacity of 600 l/min. The bunker capacity can be increased to 1,500 l/min by connecting three-inch hoses to the stand with assistance from Malik Energy A/S, or via bunker ships that deliver fuel to wherever the vessel is berthed.
Malik Energy A/S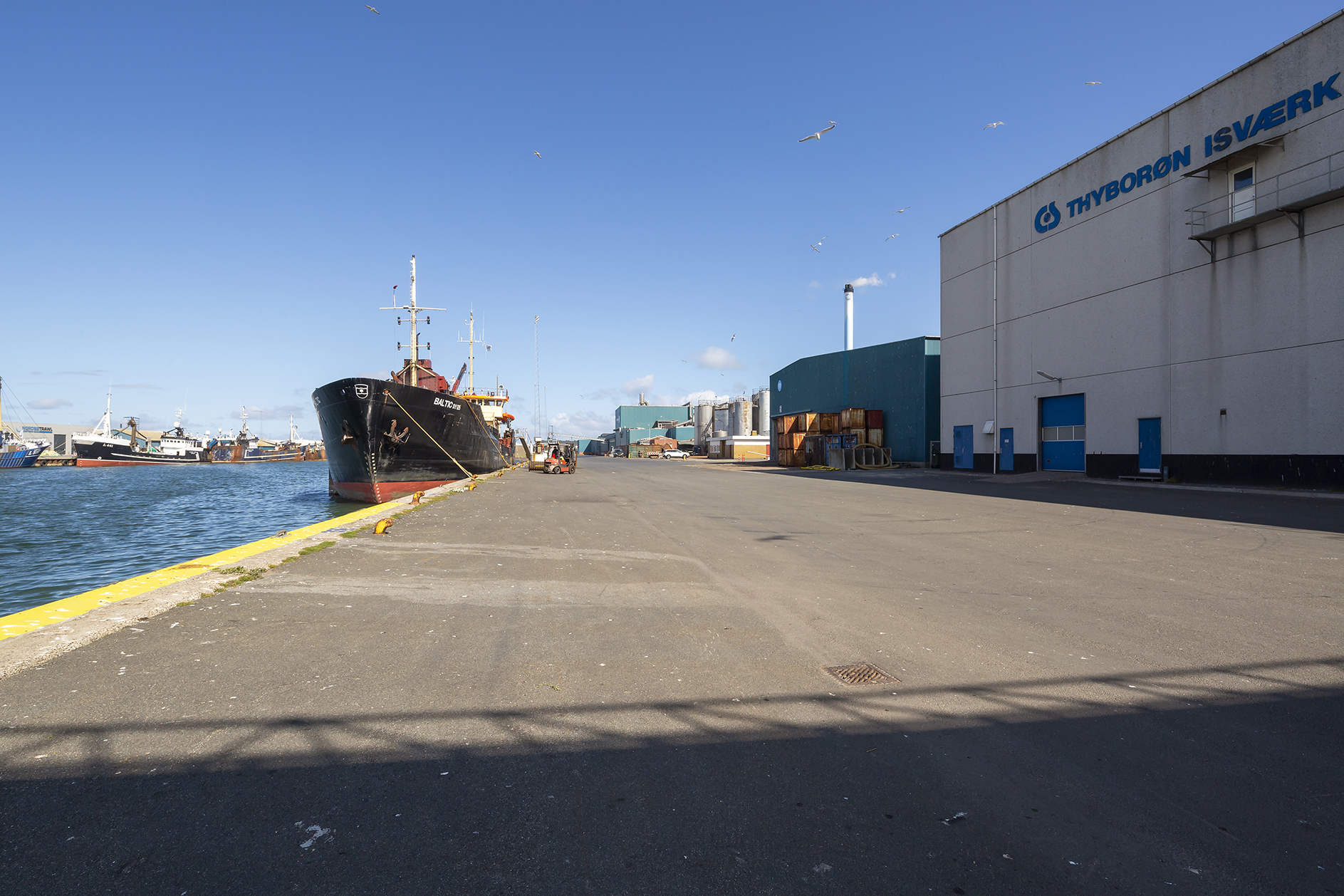 Ice piped in
It is easy for industrial fishing vessels to re-fill ice from Thyborøn Isværk, the quayside ice works operated by Claus Sørensen Gruppen A/S.
Claus Sørensen Gruppen A/S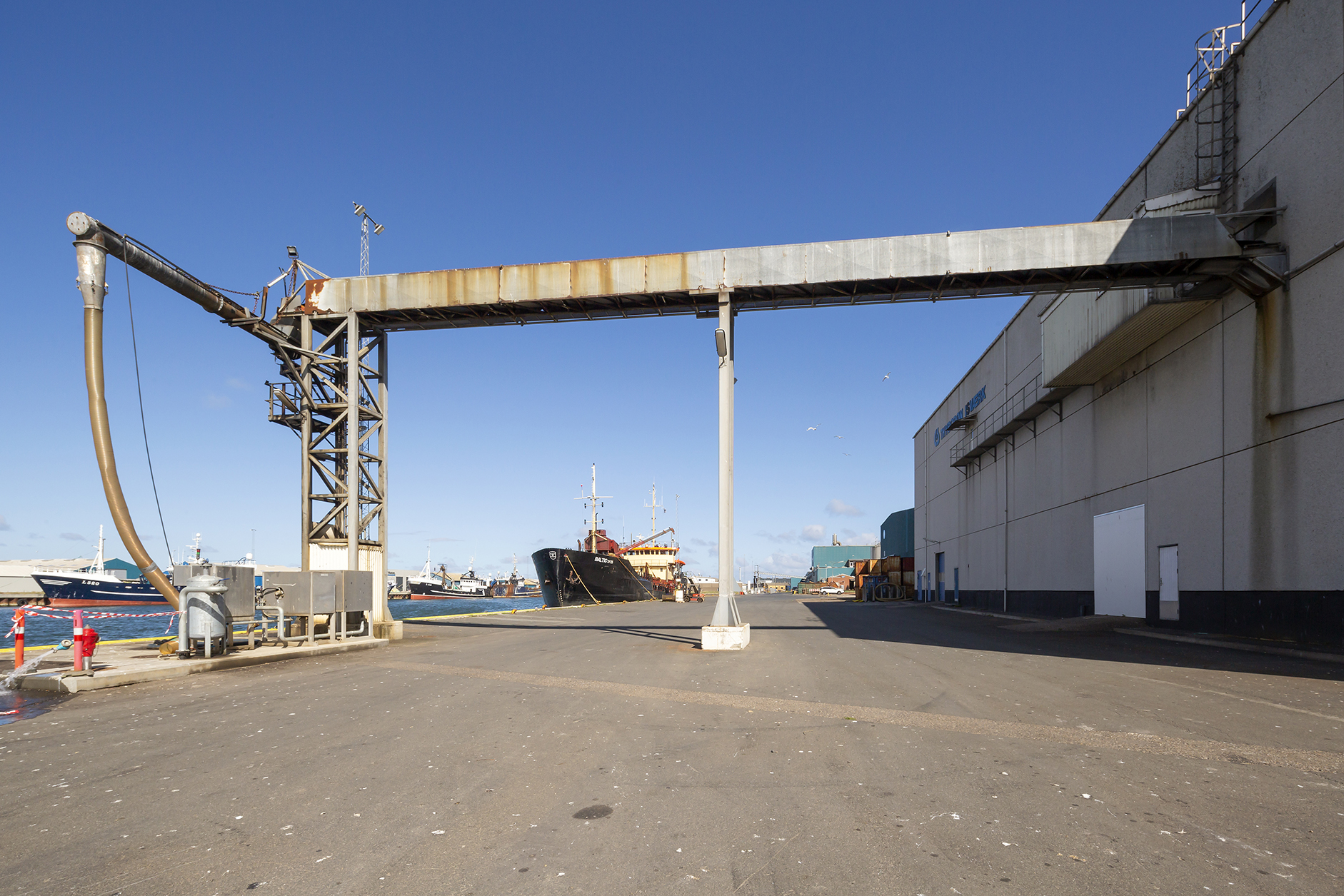 Technical Data - Tobiskaj
Berth number
Berth 1

903

Berth 2

904

Berth 3

905
Navigation
Water depth, berth 1 & 2 - 903, 904 m

6

Water depth, berth 3 - 905, m

8

Port entrance corridor, m

75,8

Currents, kn

0
Quay facility specifications
Dimensions
Quay length, m

360

Quay wall in m

1,65

ISPS gate, width, m
Capacity
Bearing capacity, t per m2

2

Distributet pressure, t per m2

2

Outrigger pressure at 2X2 m plate, 2 m from quayside, t

80

Outrigger pressure at 4X2 m plate, t

80

Axle load, t

10
Type
Quay type, Sheet pile wall

✓

Capping beam type, concrete

✓

Capping beam width, m

ISPS

✓

Surface type quay, asphalt

✓
Service
Accessibility for maritime service

✓

Accessible for cranes

✓
History
Construction year

& 2006
Quay equipment
Supplies
Power supplies

✓

Power stations on quay

2

Power connection point, 63 amp

✓

Power connection point, 32 amp

✓

Water supplies at quay

✓

Water hydrants on quay

1

Water feed capacity, tons or m3 per hour

Ice supplies

✓

Wi-Fi, fiber connection

✓

Bunkering at quay

✓

Bunkering from barge

✓

Bunkering capacity l/min

1500

Bunkering capacity per barge, m3

70-80

Slopoil disposal

✓

Waste disposal

✓
Maritime equipment
Fenders diametre, m

1,3 - 1,5

Fenders width, m

0,55

Distance between fenders, m

6

Bollard, quantity

41

Bollard type, bean

1

Bollard swl, capacity, t

30

Distance between bollard, m

5-12
Safety
Safety ladders, quantity

21

Safety ladders, type Galvinized Steel

✓

Distance between safety ladders, m

14

Safety point, quantity

2
Environment
LED lightning, numbers

12

LED lightning, capacity, w

2x150

Waste disposal

✓

Slopoil disposal

✓
The environment is everyone's responsibility, and we make it simpler.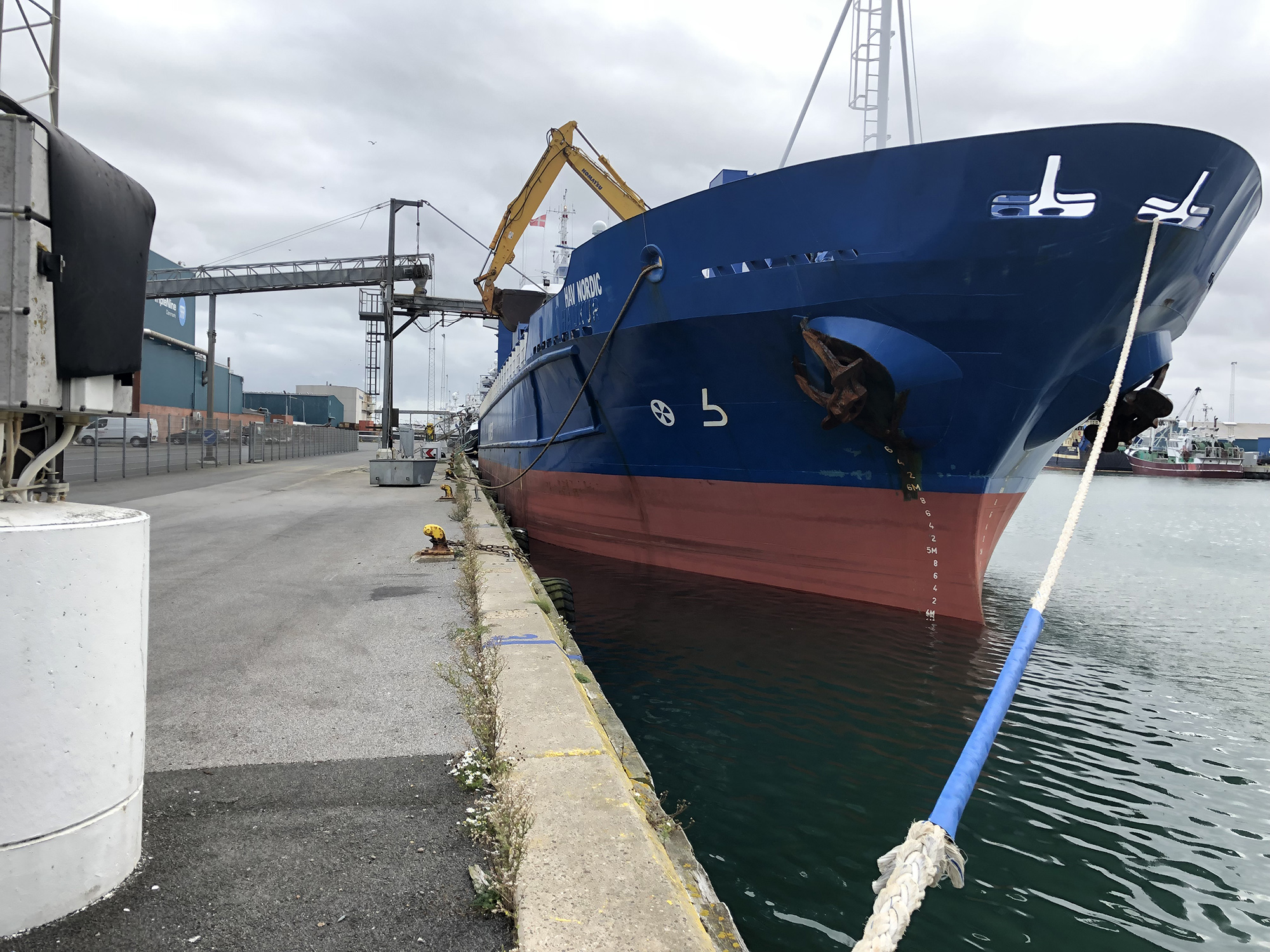 Fishmeal being loaded from TripleNine A/S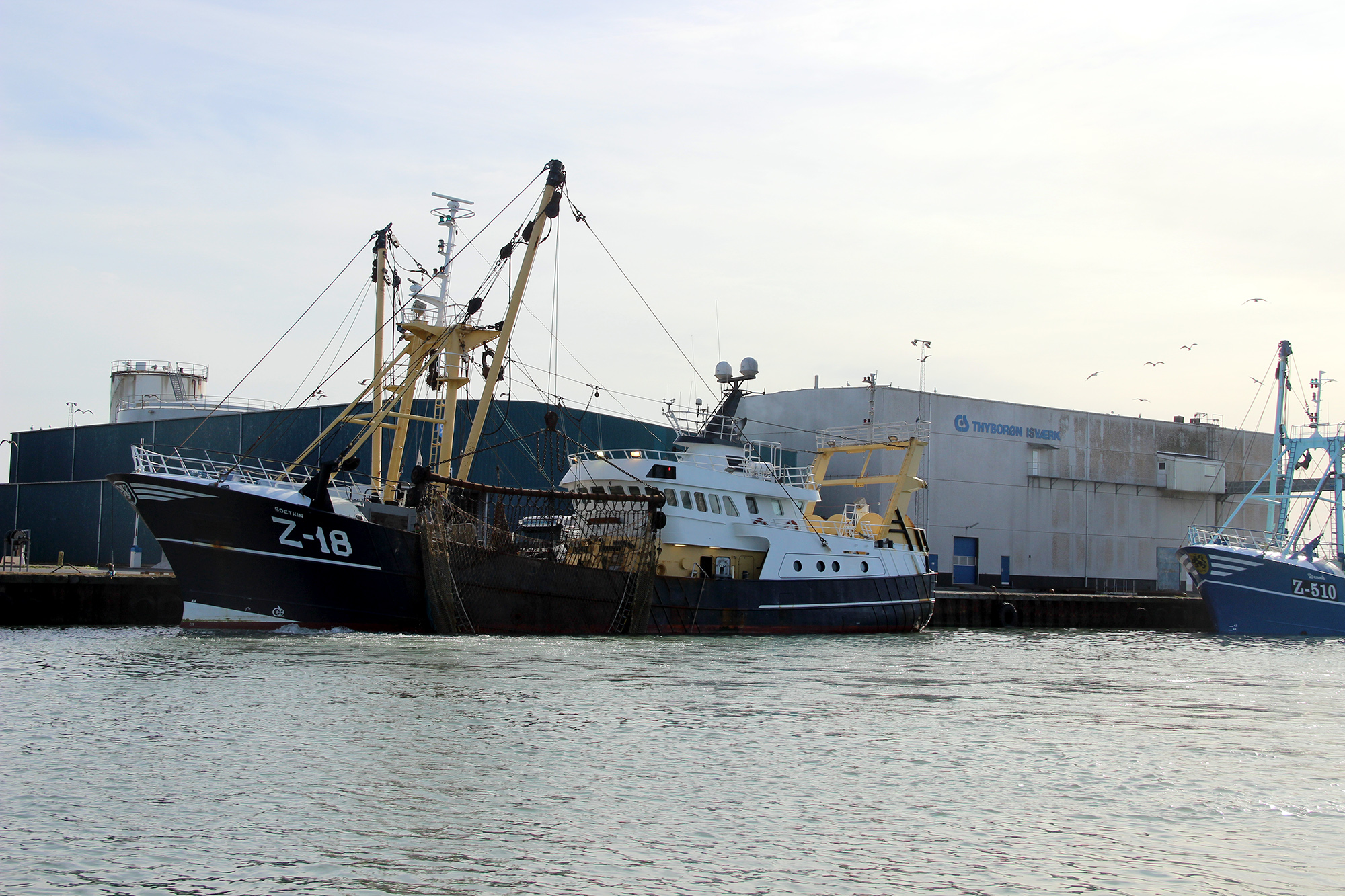 Layover quay for Belgian and Dutch transit fishermen