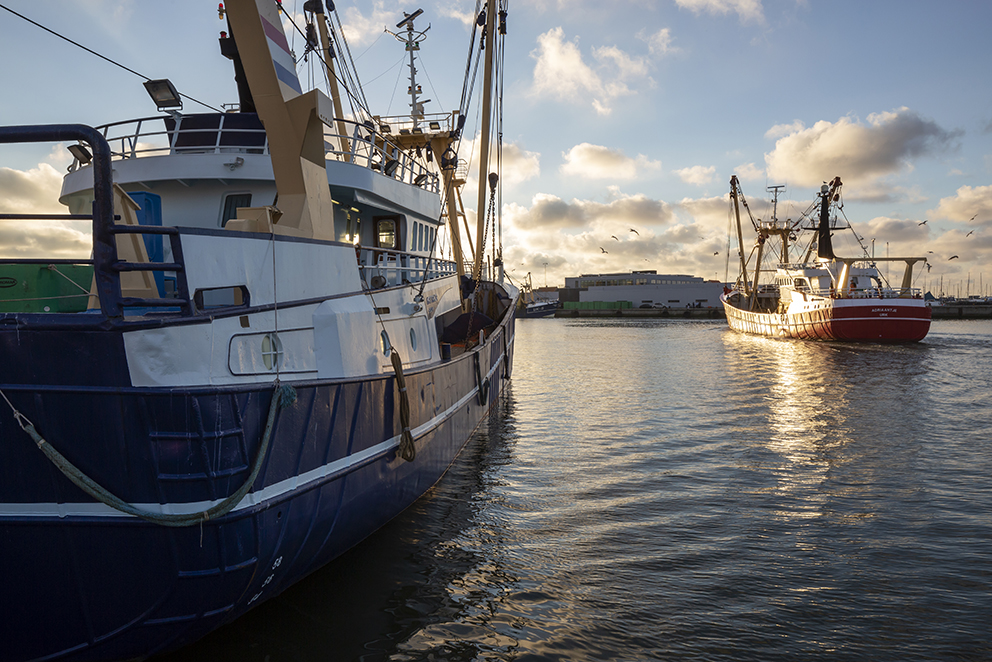 Transit fishing
Fishing vessels sail to where they have fishing quotas, including foreign waters.
Long tradition and complete solution for transit fishing
Transit fishing crews arrived at the Port of Thyboron for the first time back in the 1980s, where they swapped cod quotas for plaice quotas in the North Sea with the Danish fishermen. Since then, transit fishermen from both the Netherlands and Belgium have regularly used the Port of Thyboron due to its close proximity to fishing grounds in the North Sea and the short road distance home, which fits in well with truck driver rest period requirements.
Port service for transit fishermen
No matter what time of the day or night transit fishing crews arrive at port, they receive good service in Thyboron. We are open 24/7 – 365 days a year.
To give transit fishing crews optimal working conditions, we offer key storage and long-term parking for crew vehicles in connection with signing on and off vessels, and free Wi-Fi at the quayside.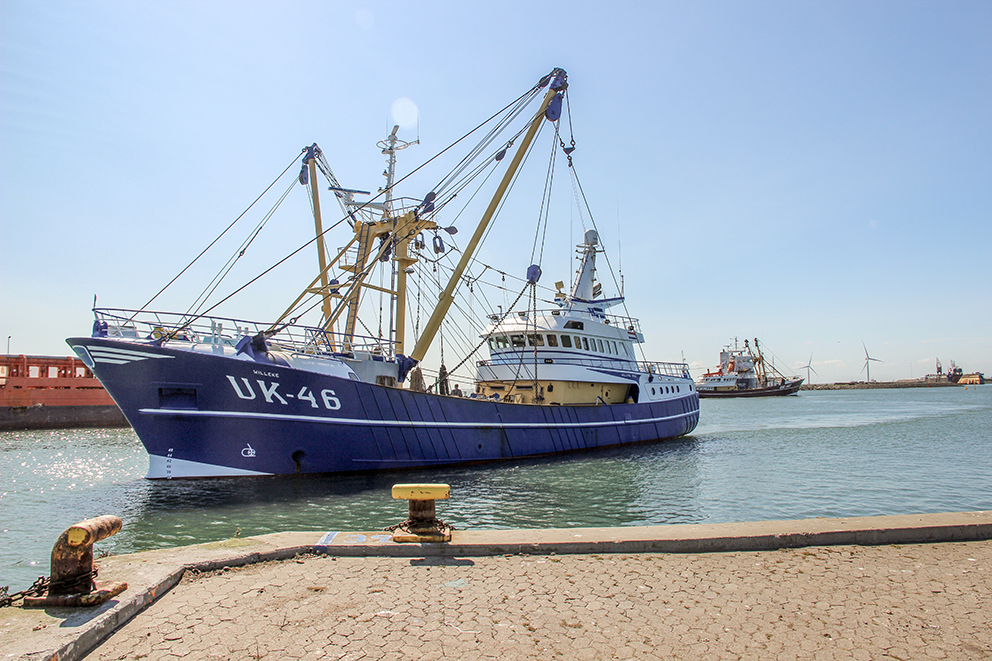 Multitasking at its best
It is important to return quickly to sea and make the best use of the time while quotas are open and you are far away from home. Good port facilities therefore make a big difference, so you can unload fish and refill supplies, such as fuel from a bunker boat, in the same workflow.
Find out more about bunkering at the Port of Thyboron:
Bunkering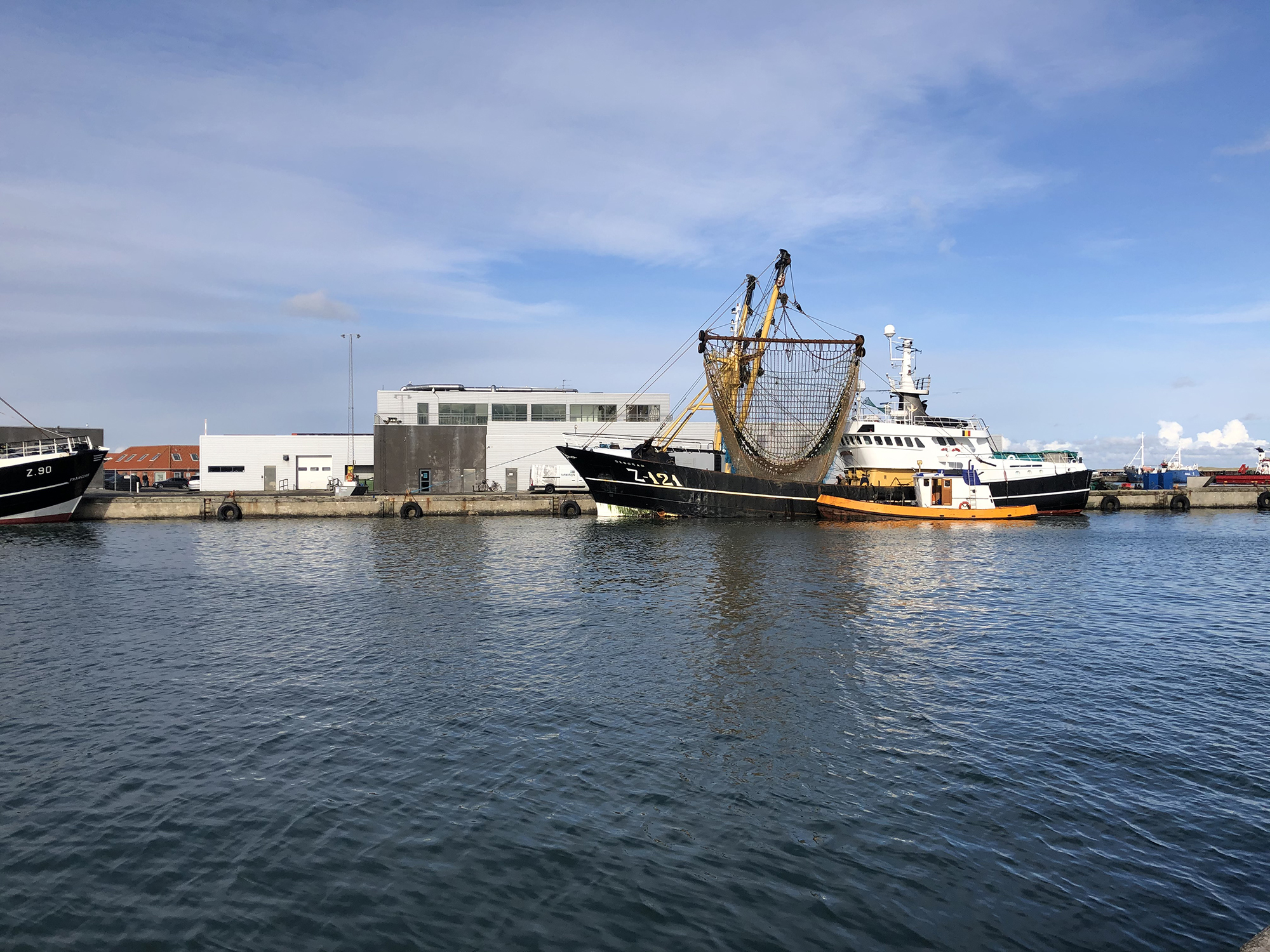 Easy access for trucks
The Port of Thyboron has four quays with easy access conditions for trucks collecting sea-packed fish that have already been documented and prepared for transport aboard the fishing vessels.
The distance from Thyboron back to home auctions in both the Netherlands and Belgium fits exactly with truck driver rest period requirements, ensuring optimal and profitable road transport logistics.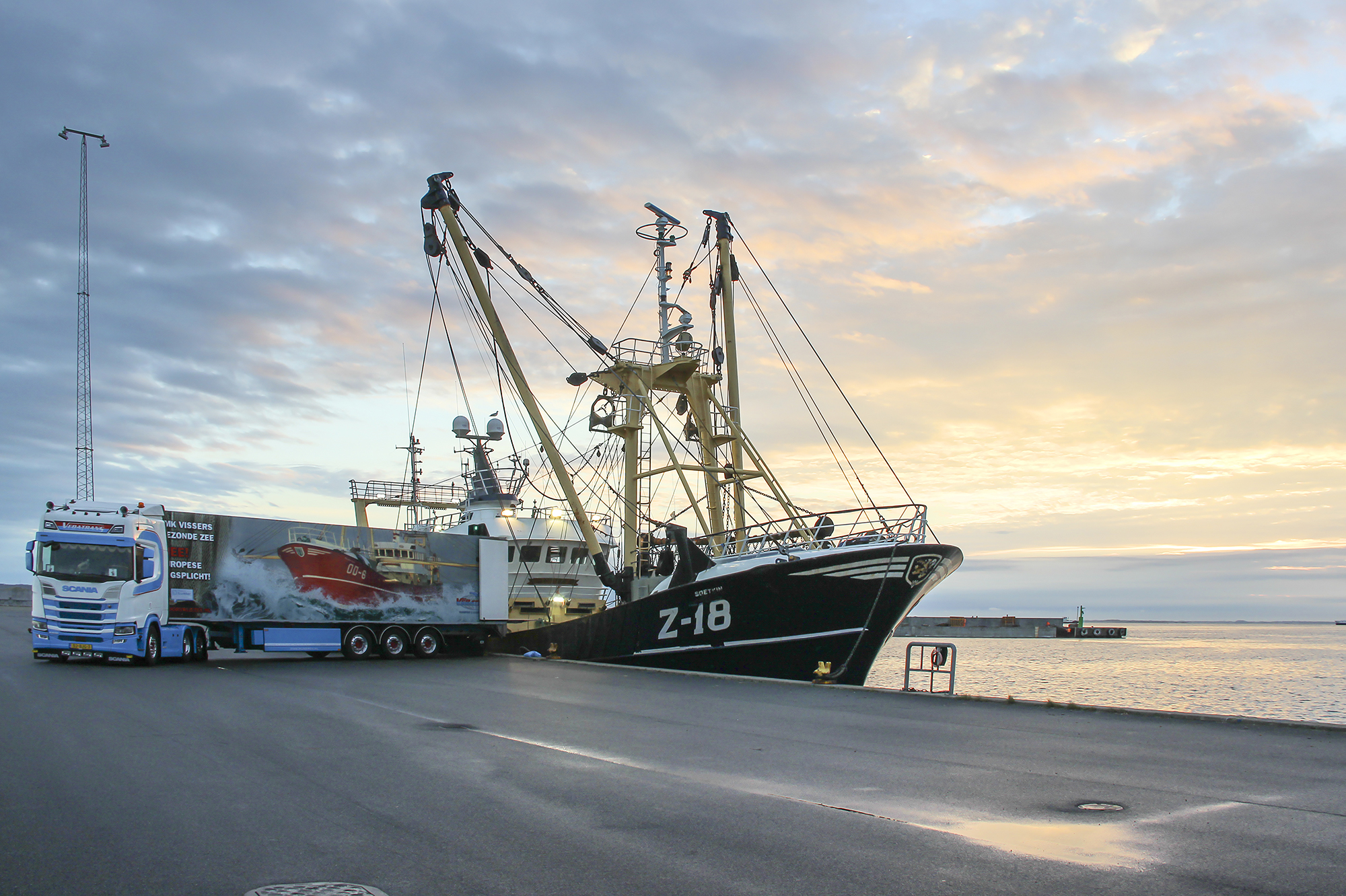 Grading and preparing for transport
Under EU rules, transit fish must be graded according to species and size and documented before being taken out of the country. Transit fishing crews that do not sea-pack and document their fish can have the grading done at Danske Fiskeauktioner A/S, which can also handle weighing, documentation, sales and freight at a fair price.


Danske Fiskeauktioner A/S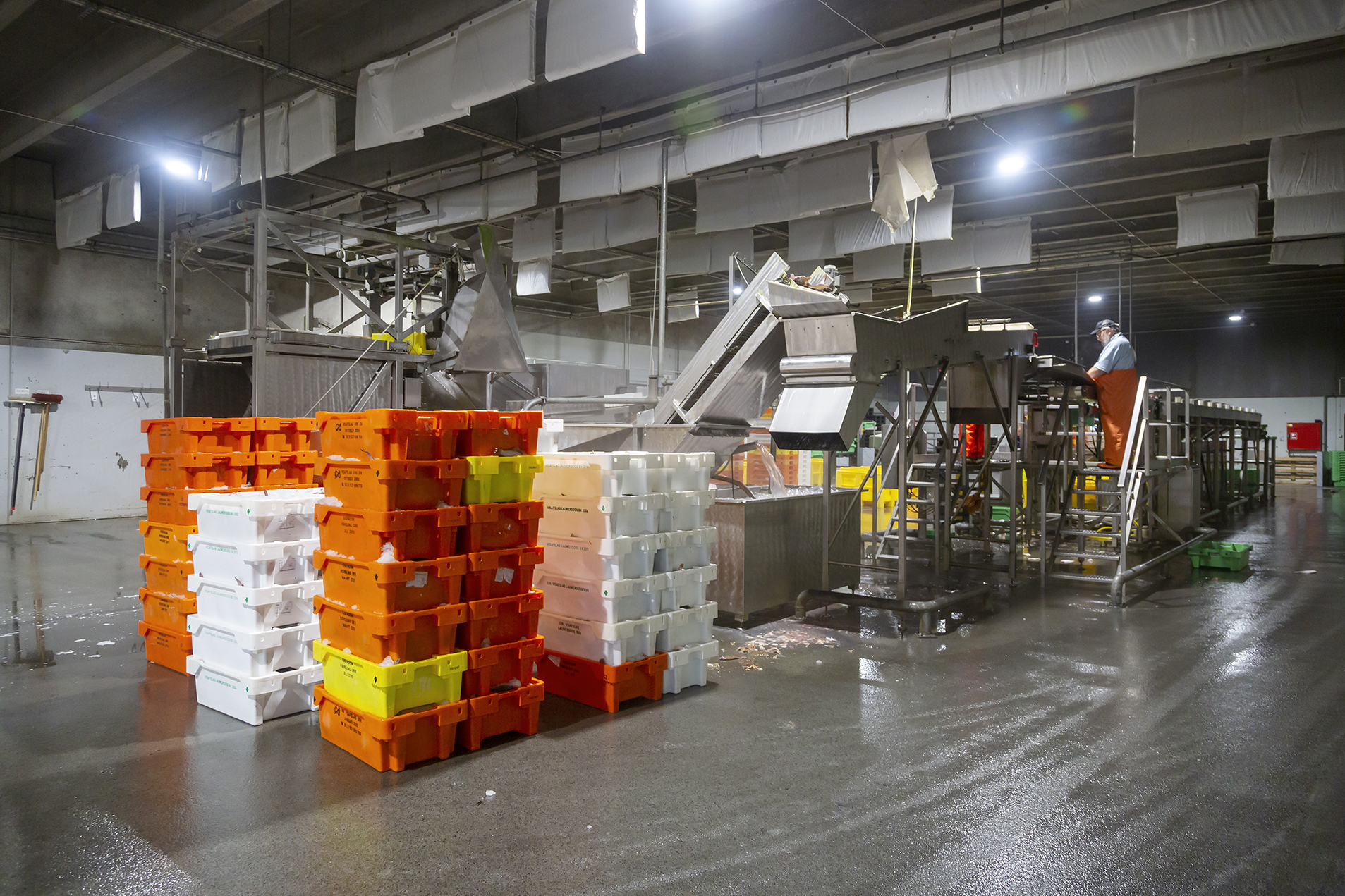 The Port of Thyboron has four quays totalling 747 metres in length with ideal working conditions for transit fishing.
Highlights for transit fishing
At the Port of Thyboron, we do our best to ensure good working conditions for fishing crews. Below, you'll find the latest initiatives to the benefit of transit fishing and upcoming fishing events where you can meet us.
Increased port capacity for transit fishing crews
The Port of Thyboron has renovated the entire harbour basin in Vestre Inderhavn. The water depth at the quay for newbuildings has been increased, and quay capacity for fishing for human consumption and transit fishing vessels from Belgium and the Netherlands has been expanded by 167 m.
Renovated harbour basin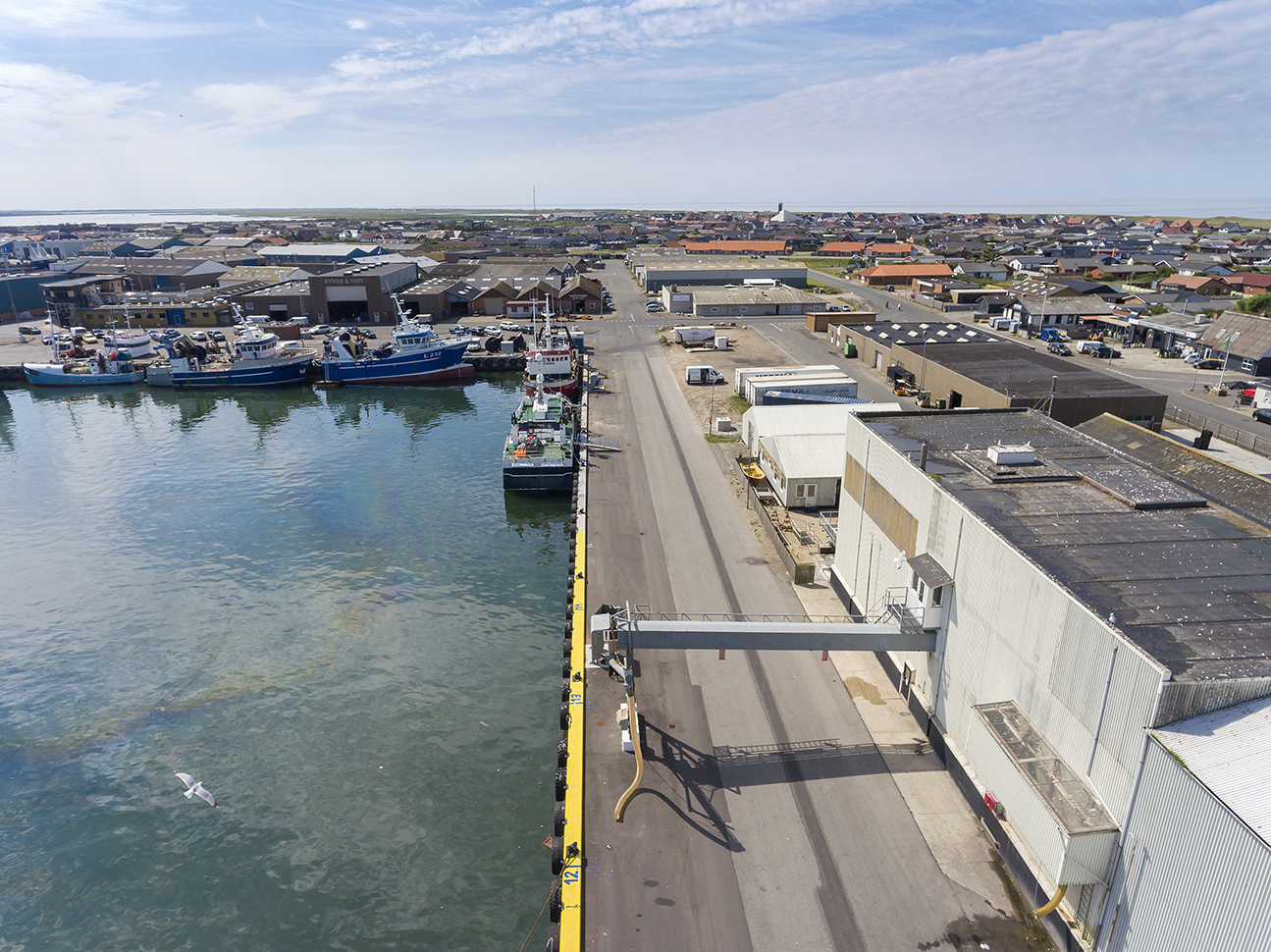 Transit fishing facilities
The quays, with optimal conditions for transit fishing and specially designed facilities for fishing for human consumption, such as trawl-stretching and maritime service facilities, are shown below.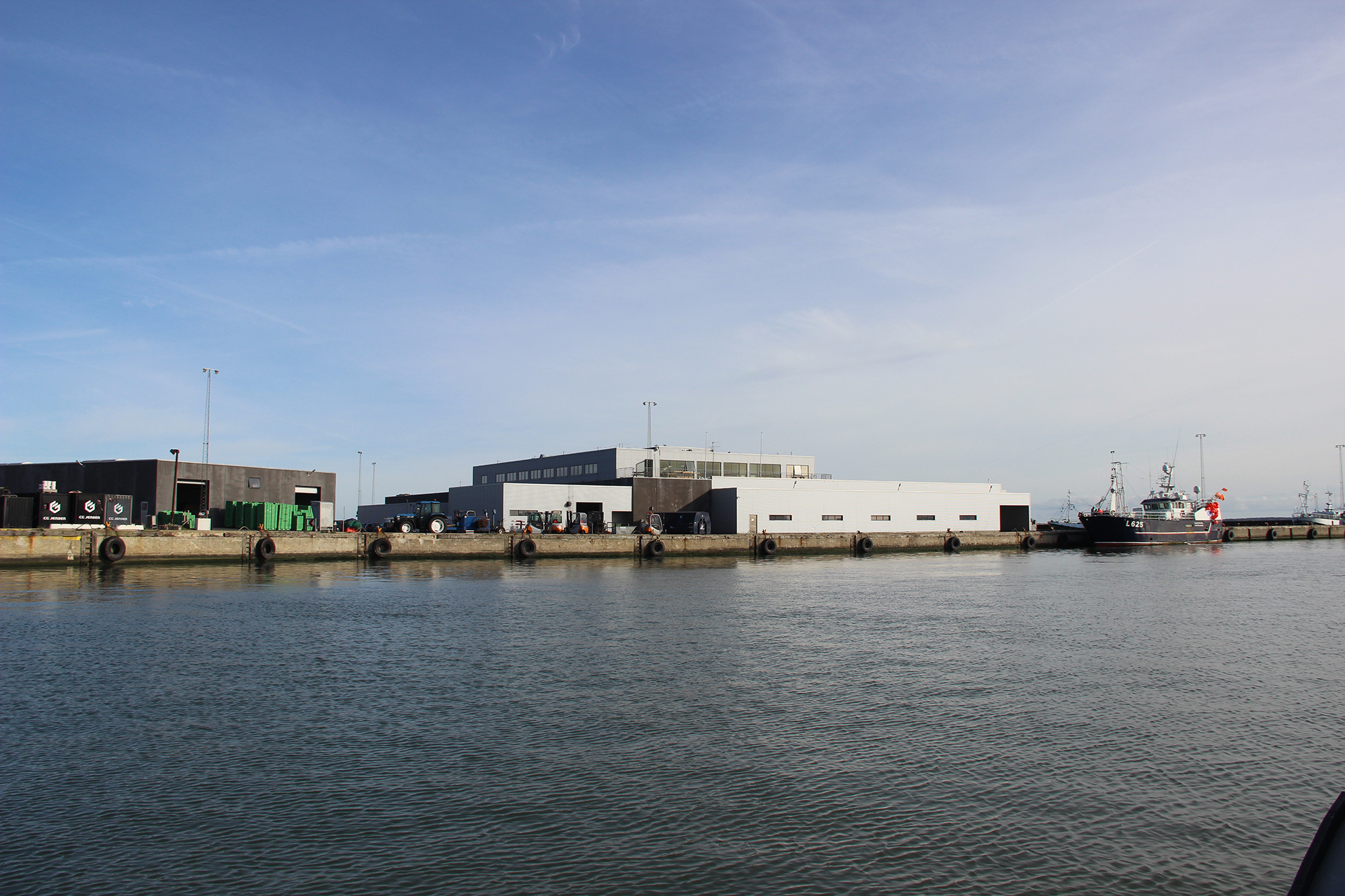 Box rental and washing facility
The Port of Thyboron fisheries association operates an automated box washing system in our box washing facility.
They can assist with box rental, handling, preparation and washing.
Find out more about the box washing facilities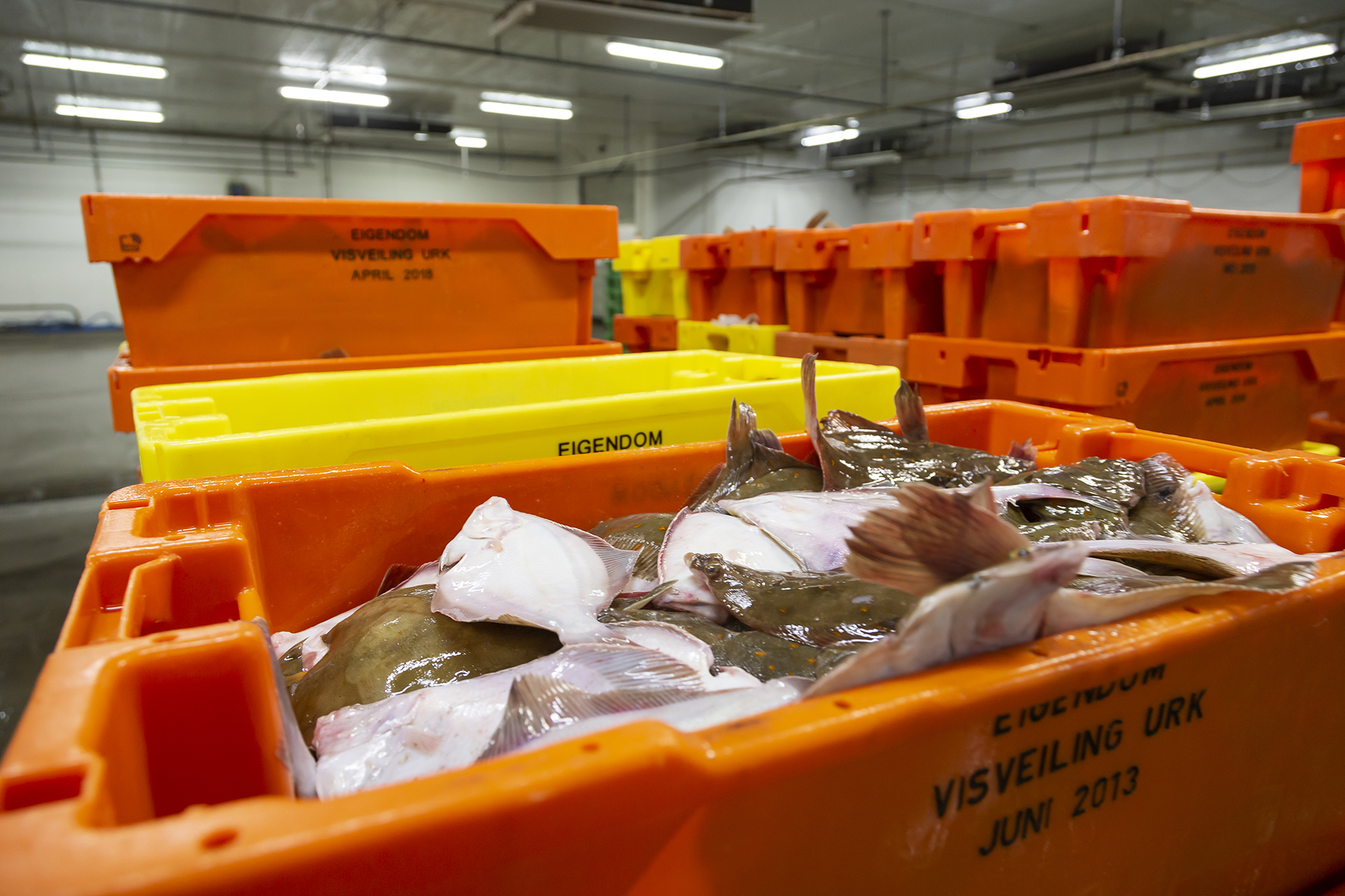 First-class service
Good service makes a difference. When you have been at sea for days, you notice when the harbour assistant comes to your vessel to hear the latest news from the sea while it is in port. It is welcome when quays for fishing vessels are close to the town centre, as they are in Thyboron. This is pleasant for crews and provides easy access to supplies.
Transit fishing vessels are dependent on good local maritime services, and they find these at the Port of Thyboron, with expert tradesman who work flexible hours and step in as soon as the need arises.
The environment is everyone's responsibility, and we make it simpler
Latest news for transit fishing
Operationel information for transit fishing
A peek into the industry
Take a peek into the many professions that use the Port of Thyboron. There are some very good examples on Instagram of how port users work and utilise Thyboron Port.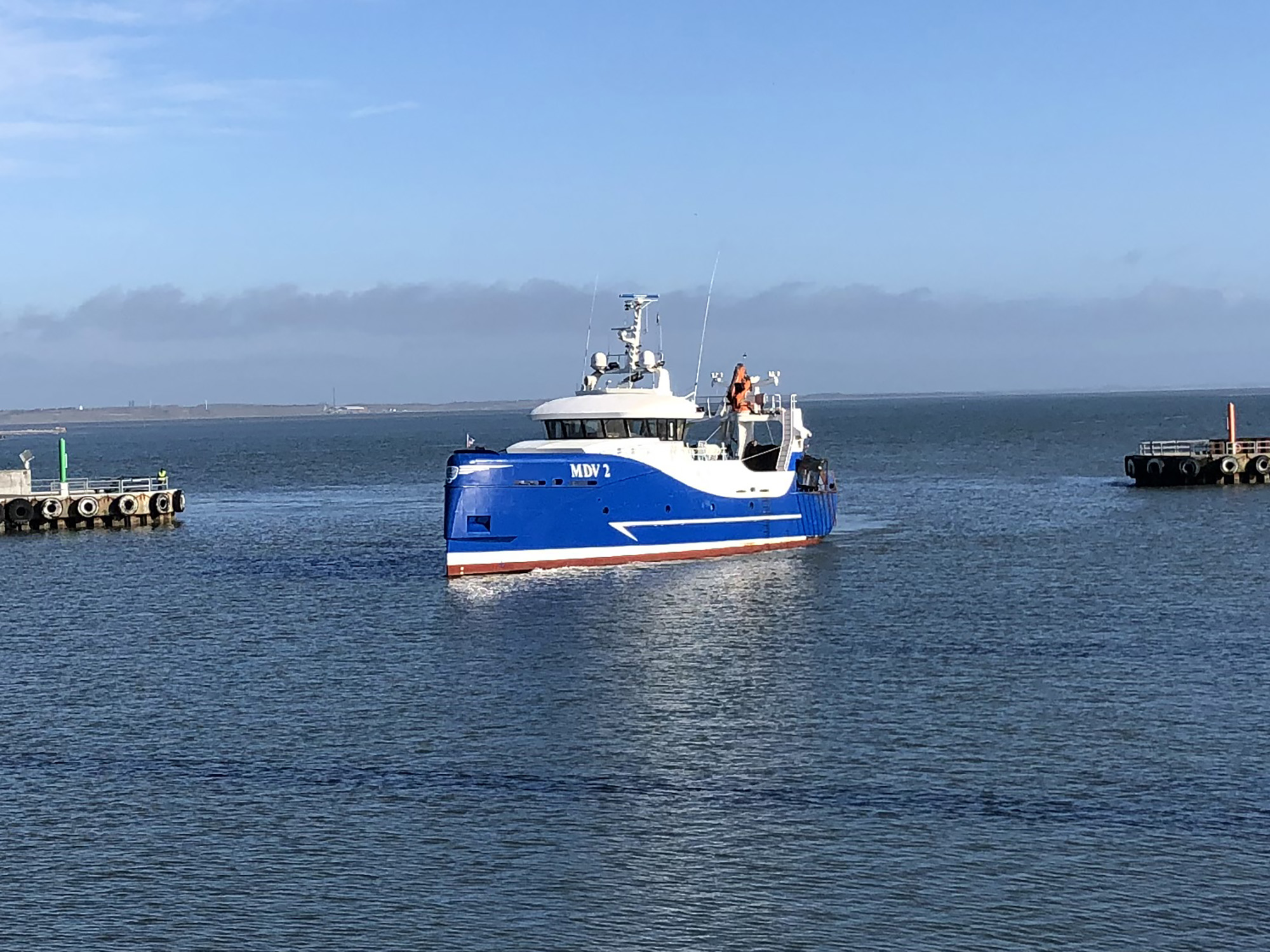 Sustainable fishing with the hybrid fishing vessel MDV 2 Metanoia
A portrait of a young visionary fisherman from Holland
Transit fishing in Thyboron