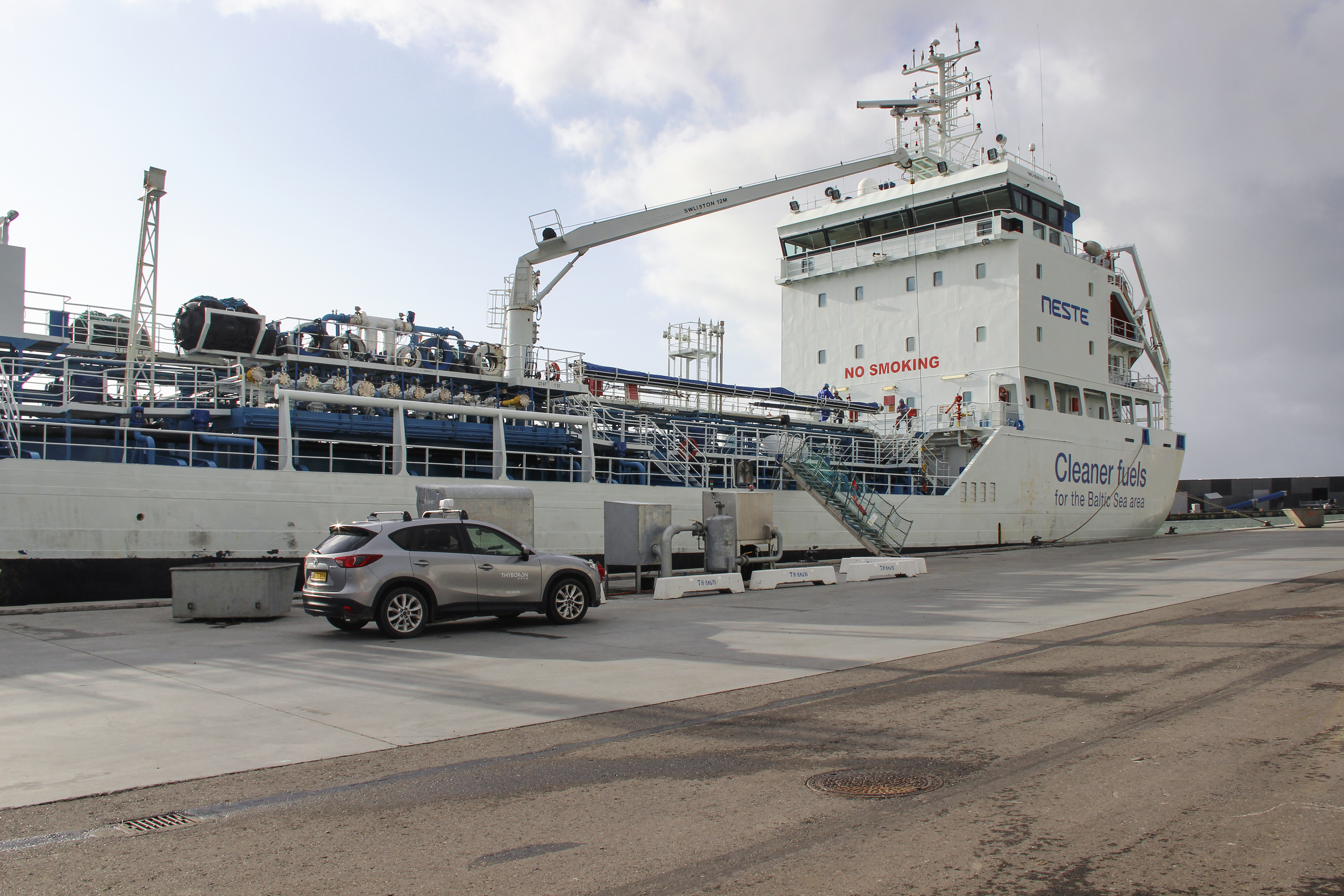 Liquid bulk cargo
Long tradition of handling oil and chemicals
Customer-specific liquid bulk cargo solutions
Efficient handling of liquid bulk cargo is best achieved with customer-specific solutions in an optimised infrastructure. At the Port of Thyboron, we work closely with our customers and are happy to establish infrastructure specially designed to meet customer needs. Two good examples of this easy and efficient handling of liquid bulk cargo are given below.
Chemicals
Liquid bulk cargo requires special facilities for simple and safe handling. The Port of Thyboron began to service chemicals in the 1990s, when a direct pipeline to the nearby Cheminova chemical company was laid – now the US-owned FMC. FMC is still using the port for deliveries of caustic soda, also known as lye.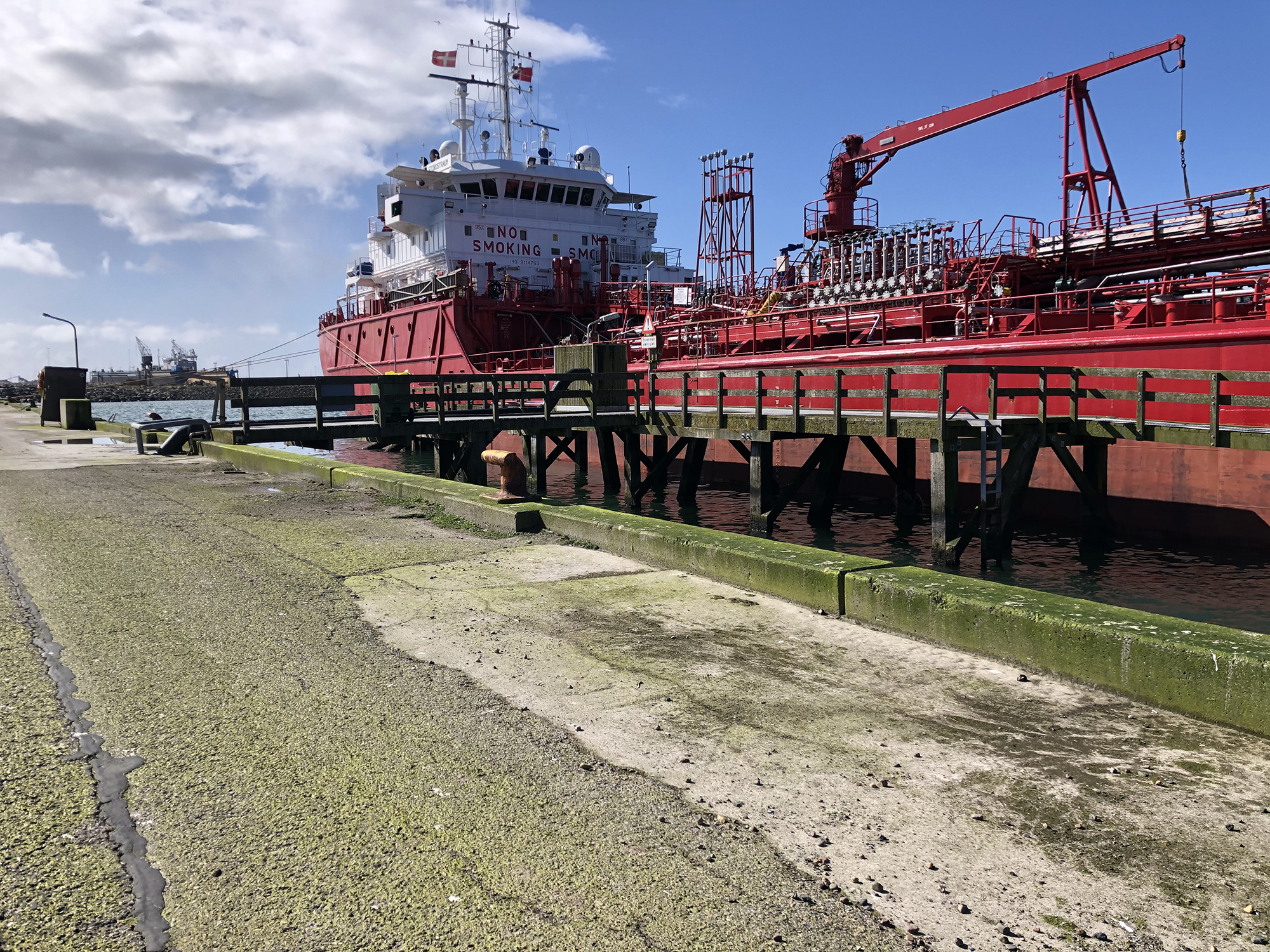 Oil
There are great advantages in streamlining the handling of bunker oil for the many vessels that use the Port of Thyboron. Ensuring simple unloading for bunker vessels with large tank capacity makes a big difference. Flexible new facilities to this end have just been established on the new Oliekaj.
Oliekaj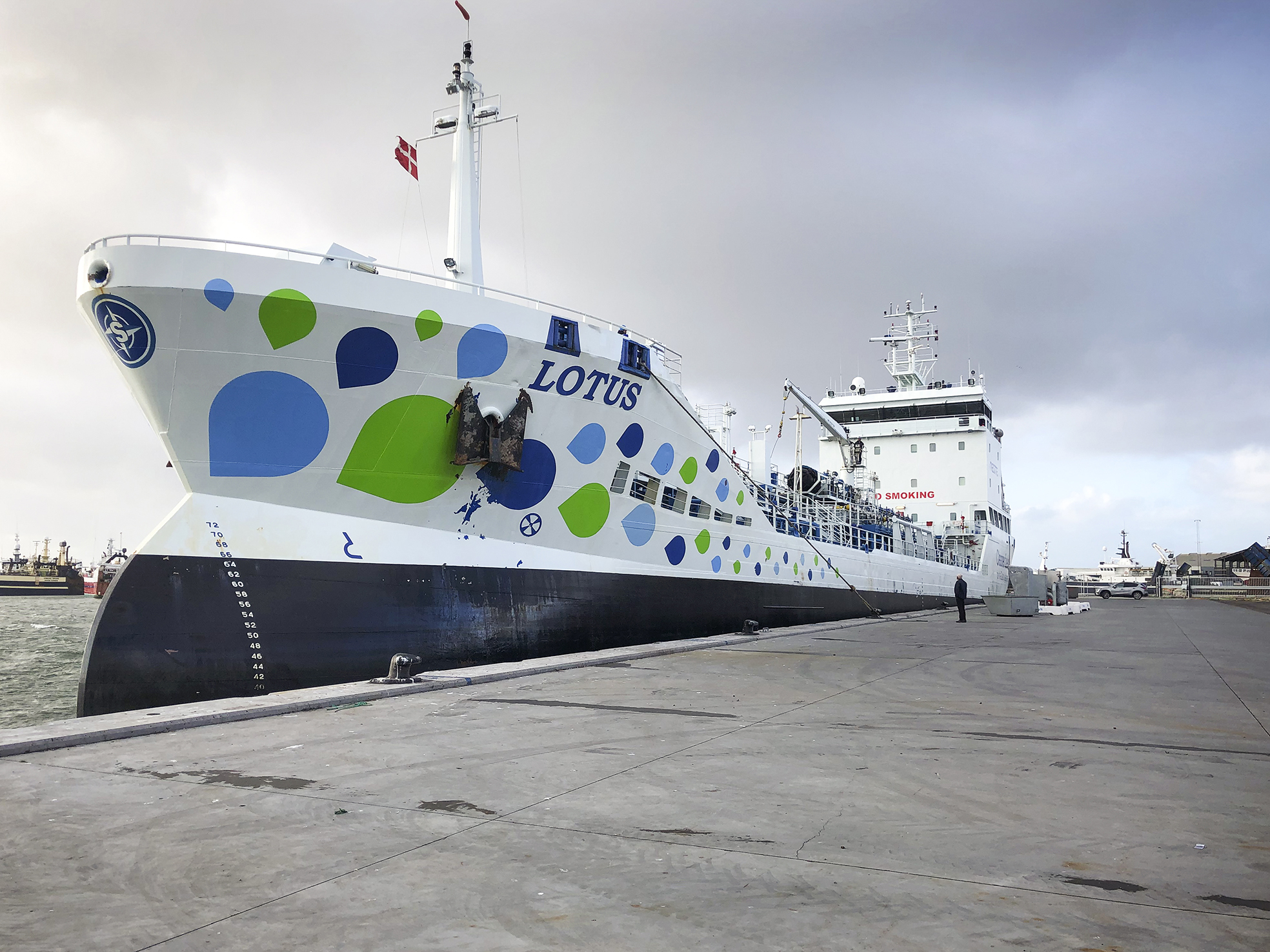 Operational information for liquid bulk cargo
Highlights and latest news for handling liquid bulk cargo