Cargo
Over 1.7 million tonnes of bulk cargo pass through the Port of Thyboron each year
Commercial port for reliable and efficient cargo handling
The Port of Thyboron has an ideal location on the Danish North Sea coast, with ample space for temporary cargo storage, a short distance by road to production companies in Denmark, safe navigation in any weather conditions, deep draught, and easy access to an uncongested road network. As a result, more than 1.7 million tonnes of cargo are handled by the port every year, and this volume is steadily increasing. Three categories of cargo are seeing a lot of activity at the port today.
The types of cargo handled at the Port of Thyboron vary widely and include marine rubble, sand and gravel for the concrete industry, transformers and offshore wind turbine components for energy companies, biomass, seed, lime and fertilizer for agriculture, oil for bunkering vessels, frozen fish off-cuts for feed production, stone chippings for asphalt production, chemicals in tankers and much more.
Reliable cargo transport via the North Sea
The Port of Thyboron is a strategic choice for cargo to and from Danish production facilities. With a geographical location right beside the North Sea, all-weather navigation due to its unique east-facing harbour entrance and easy access from quays to the highway, the port guarantees easy and reliable cargo handling.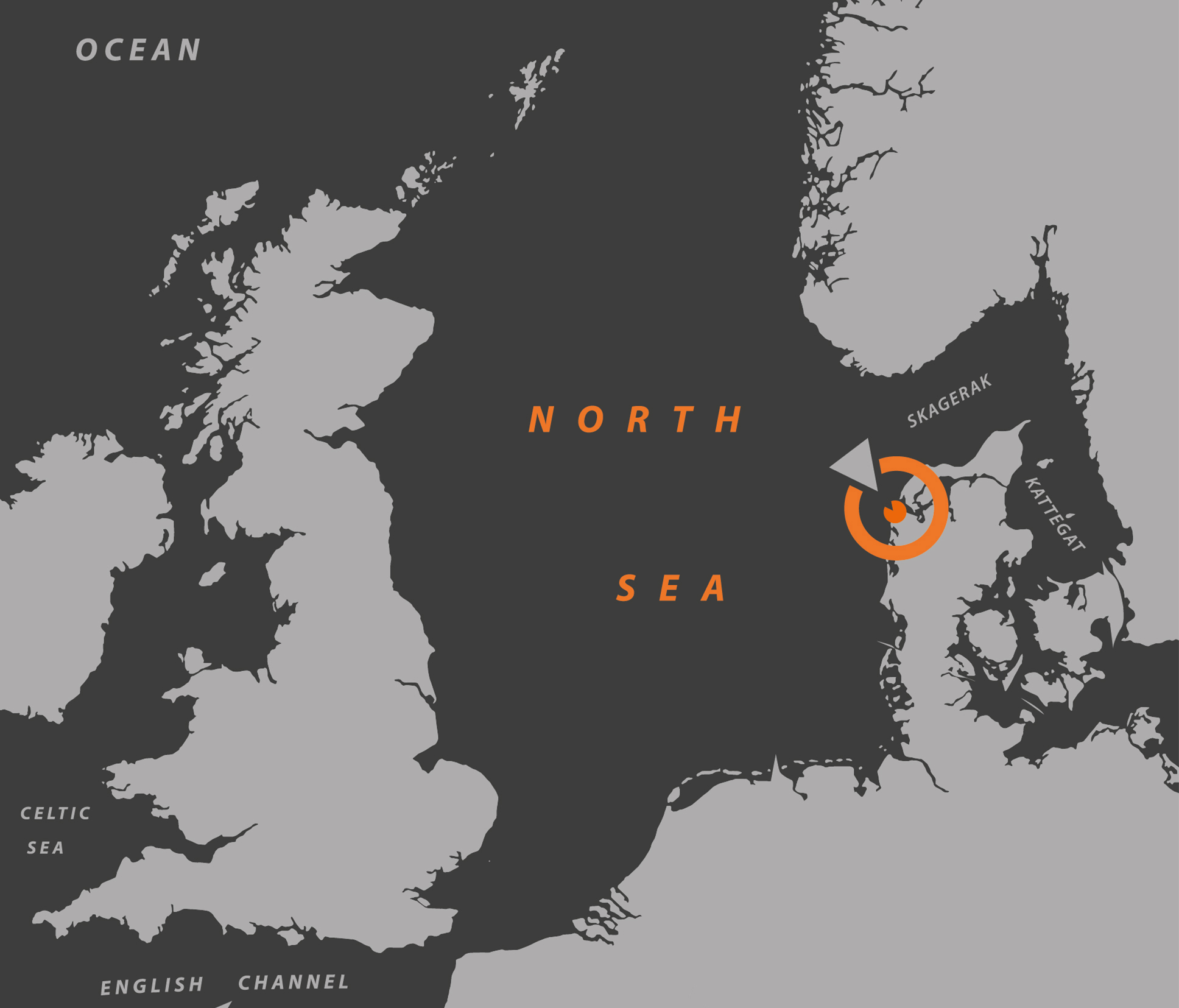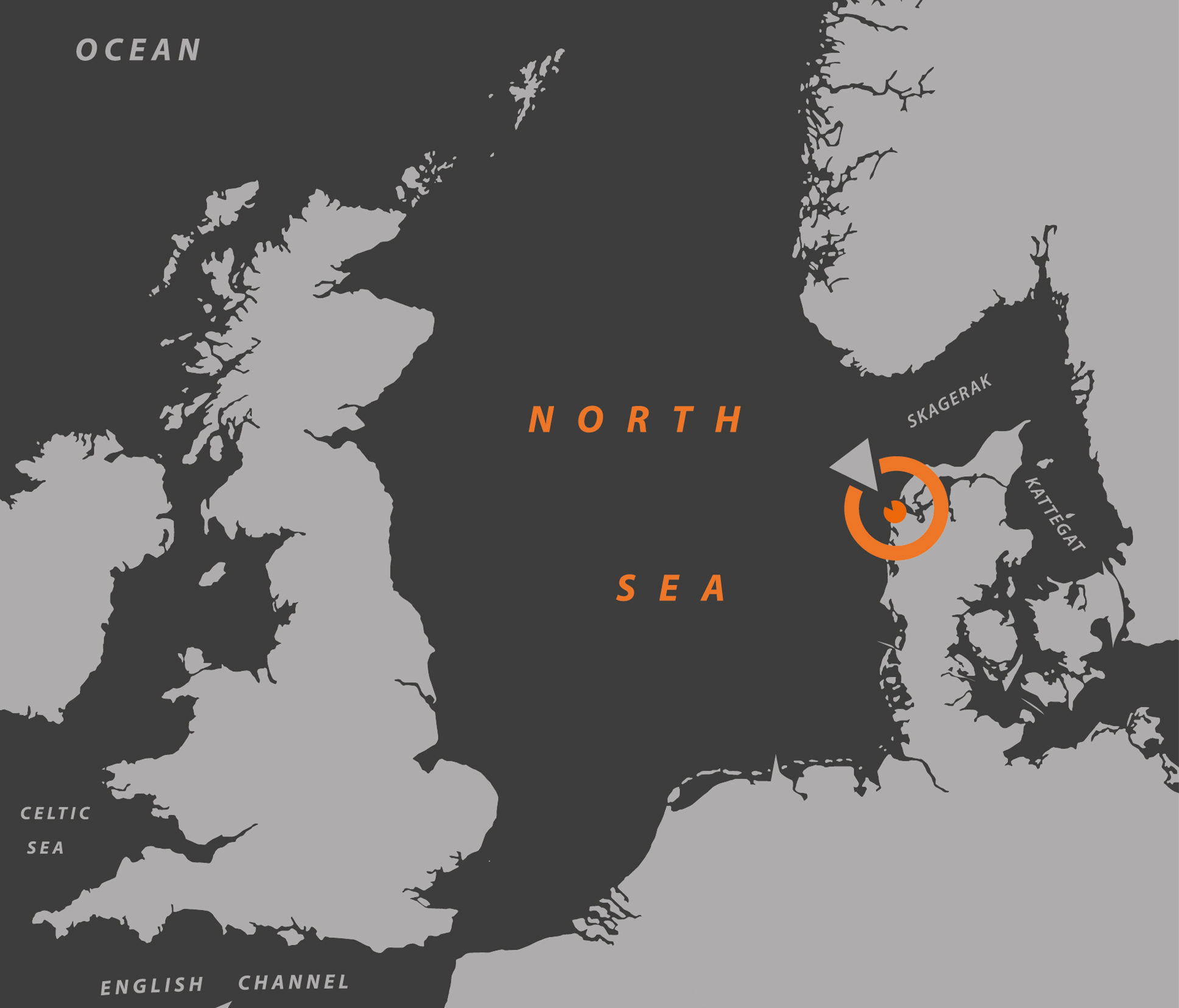 The Port of Thyboron has a strategic location for cargo transport to and from Norway, Scotland, England, Iceland, Faroe Islands, Greenland, Germany, the Netherlands and Belgium. In other words, to and from Denmark's neighbours around the North Sea.
Numerous logistics possibilities
At a time when the environment is a key factor and new solutions are needed for transport, logistics and energy, good logistical opportunities can be crucial. The Port of Thyboron supports this trend.
New port expansion for cargo activities
Quayside land is crucial to logistics optimisation. 150,000 square metres of new quayside land for cargo activities will be established during 2022. This imminent port expansion will mean great opportunities for expanding current activities or establishing a new logistics company at the Port of Thyboron.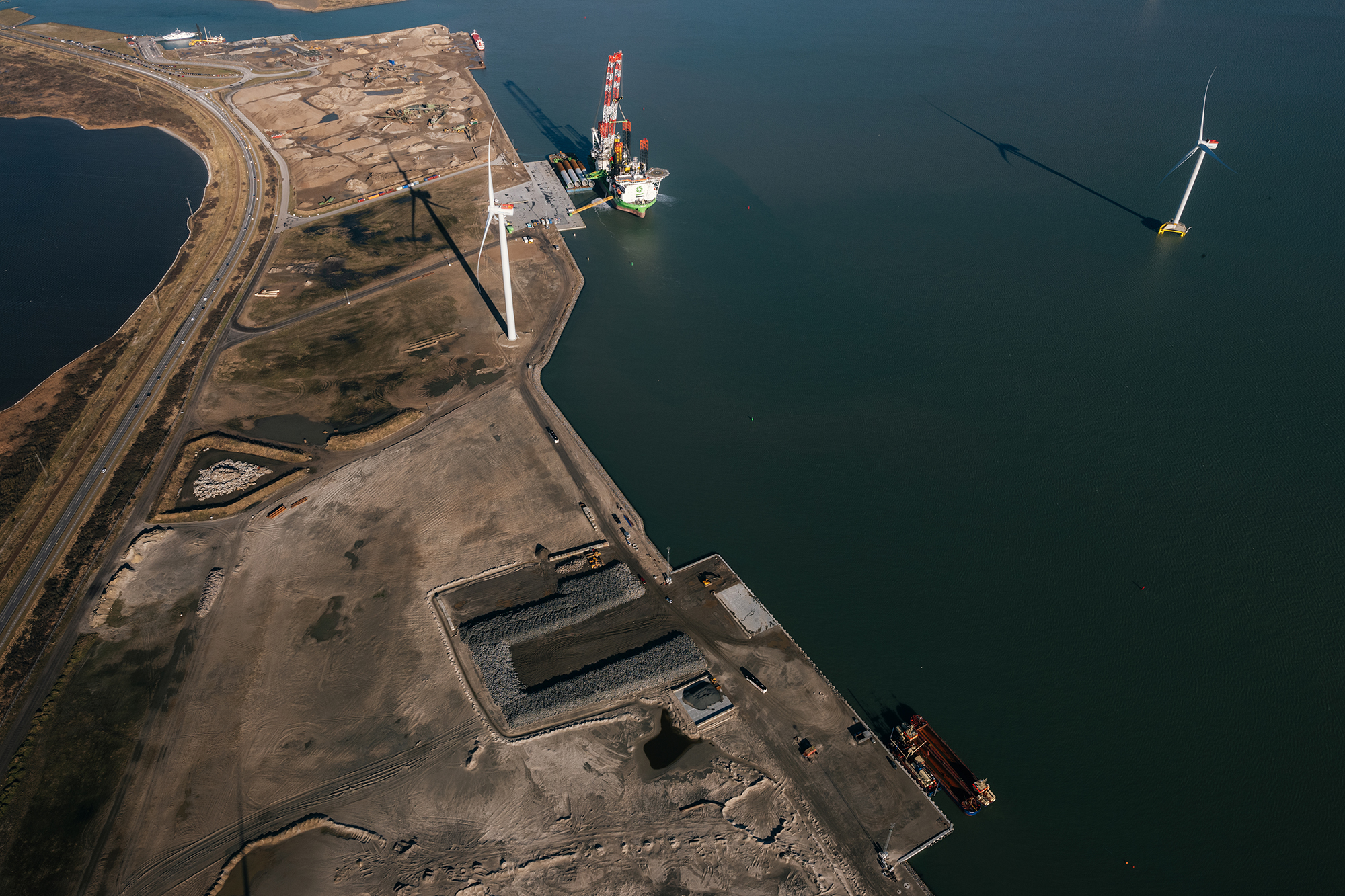 No more than 500 metres from quay to main road
The Port of Thyboron is being expanded away from the town centre, parallel to the main road. The maximum distance from the quay to the main road is therefore 500 metres, no matter where in the port the ships berth, and trucks do not have to pass through a busy town centre. Combined with navigation in any weather conditions, this is a key parameter for reliable transport logistics.
Infrastructure in the hinterland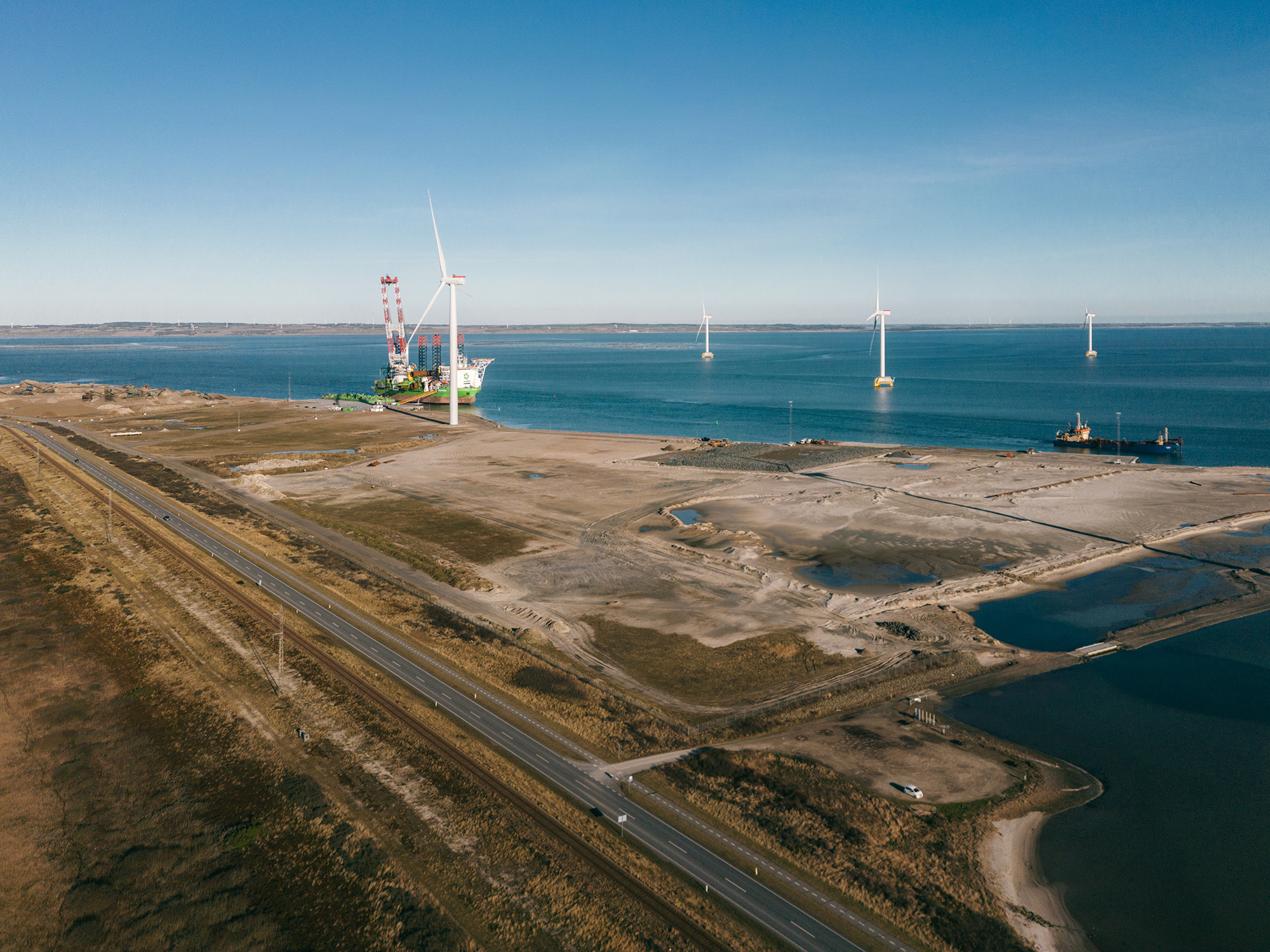 Transporting more goods by sea and shipping goods to and from Danish production facilities in the west relieves the road network in the east.
Port facilities dedicated to cargo activities
The range of different cargo facilities and terminals at the Port of Thyboron ensure that logistics can be carried out efficiently, whatever the type of transport project.
The Port of Thyboron is not merely concerned with operating quays. The port seeks to challenge existing practices in the cargo transport sector and create optimal conditions for the distribution of goods to and from the sea.
Qualified services for the cargo sector
Operational information for cargo transport
Current weather information
This page shows the latest wind and water level measurements from Thyboron. See more details
0.43 m
Water level in port DVR90
5.7 m/s
Current wind speed
S 180°
Current wind direction
Last updated 9/21/2023 at 10:59 AM
Highlights and latest news for the shipping industry
Events for the cargo sector
Rail transport can be developed
The Port of Thyboron has railway tracks that run directly onto Tobiskaj in Industrihavnen. Trains up to 250 metres in length can be shunted. The tracks to the harbour are operated by Midtjyske Jernbaner, which transports many freight carriages to and from FMC, located 10 kilometres from the port. Many types of goods can be transported from the port by rail. Examples include bulk goods such as fishmeal, marine rubble or biomass in containers, regular general cargo in containers or project cargo.
Contact Midtjyske Jernbaner A/S for more information on rail transport possibilities:
Midtjyske Jernbaner A/S
A peek into the industry
Take a peek into the many professions that use the Port of Thyboron. There are some very good examples on Instagram of how port users work and utilise Thyboron Port.