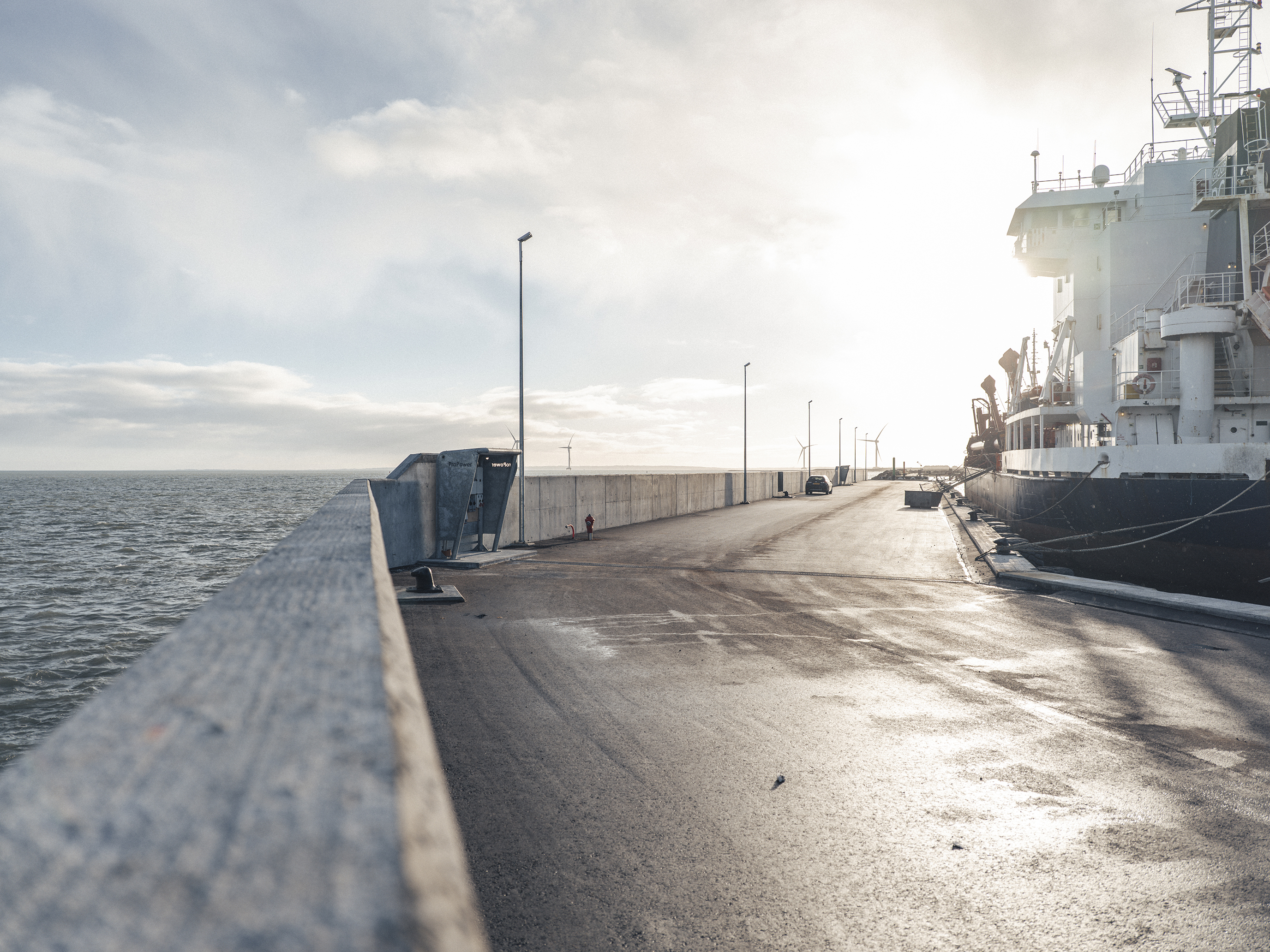 Nordre mole - DKTYB-0029
Quay 812, 813
Layover quay suitable for maritime services
Nordre Mole is part of the Port of Thyboron's outer fortifications. The quay has recently been renovated and expanded to a width of 10.5 metres, ensuring easy access for maritime services at the quay. There is plenty of room for offshore supply vessels to layover here while they wait for the next assignment in the North Sea.
There is easy access to water, electricity and other supplies at the quay, and free Wi-Fi. Nordre Mole is an ISPS-compliant quay, so the gate is closed while there are vessels berthed.
The pier has three platforms for anglers, from which they can enjoy the view of Thyboron Canal while fishing, when no large ships are berthed.
Layover quay for offshore supply vessels
It saves fuel and is eco-friendly to lay over vessels waiting for their next North Sea assignment in the immediate area. Nordre Mole is ideal for this purpose. The vessel is safely moored at port, but can be quickly dispatched to the North Sea because it is already close by.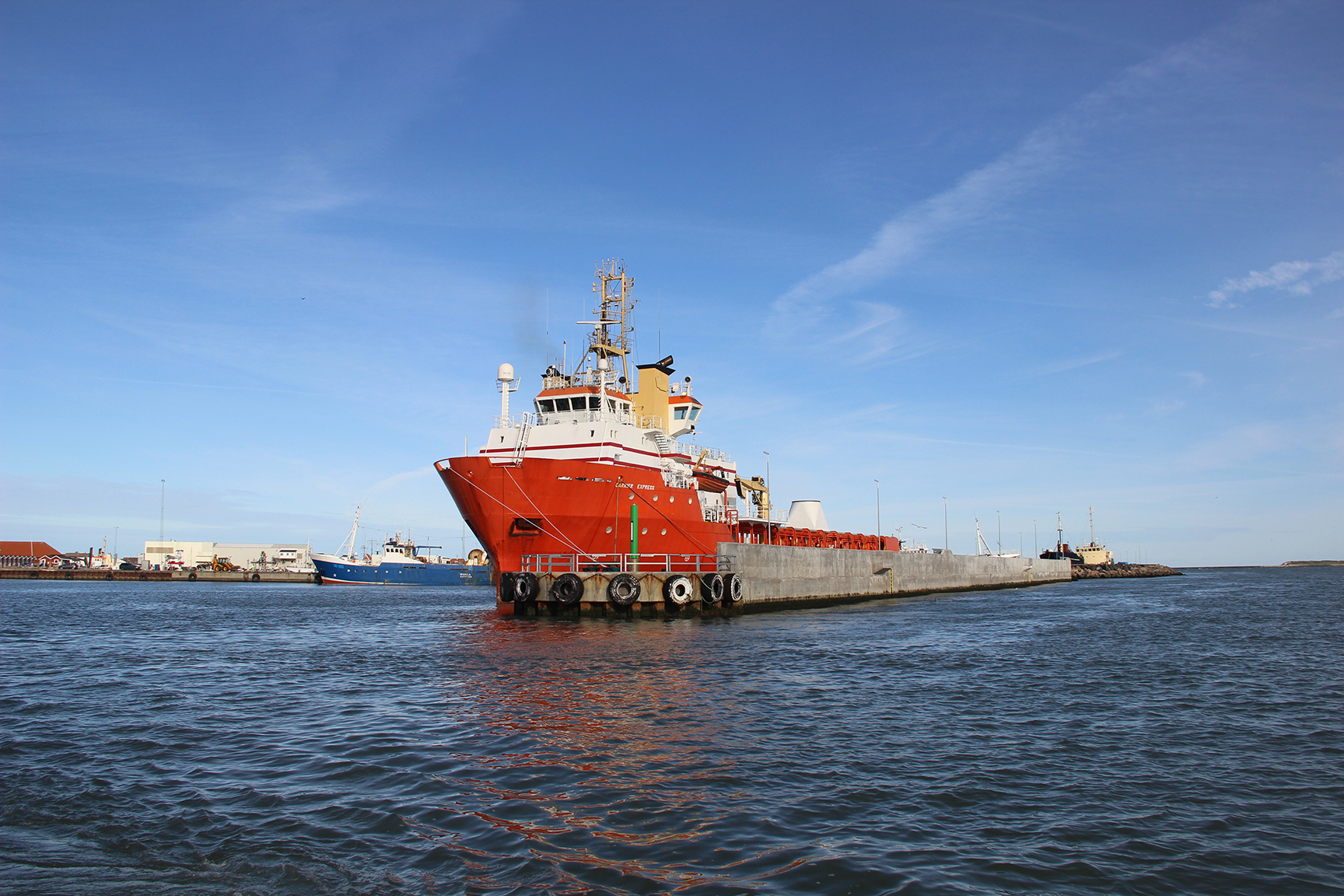 Layover berths on both sides
It can make sense for jack-up vessels to wait in the area for their next assignment in the North Sea. Vessels can be jacked up on the outer side of Nordre Mole, and there is access to electricity, water and other supplies from the pier.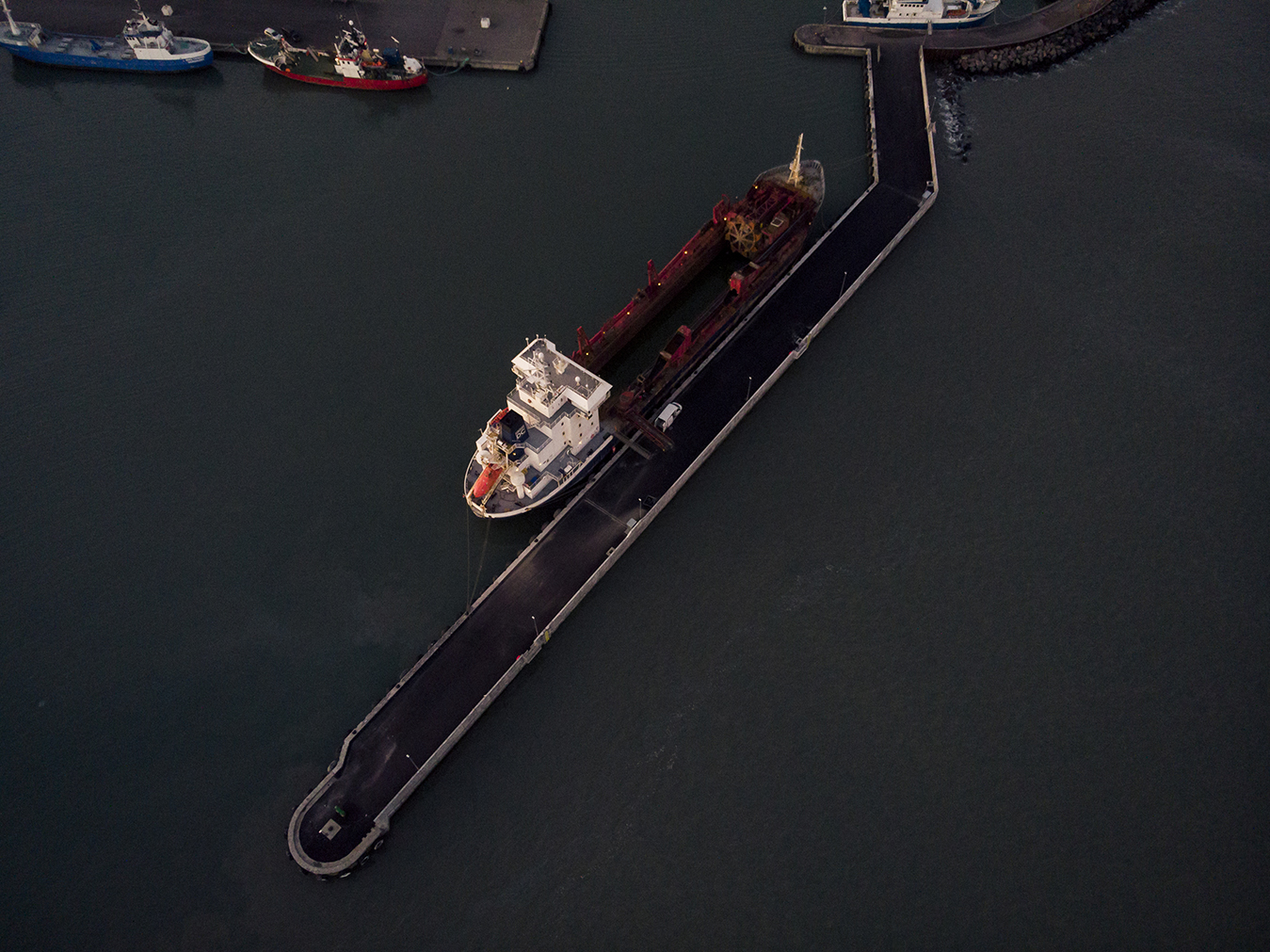 Easy access to supplies
The quay is equipped with a heavy-duty 125-amp power stand for large vessels and a smaller 63-amp power stand for medium-sized vessels.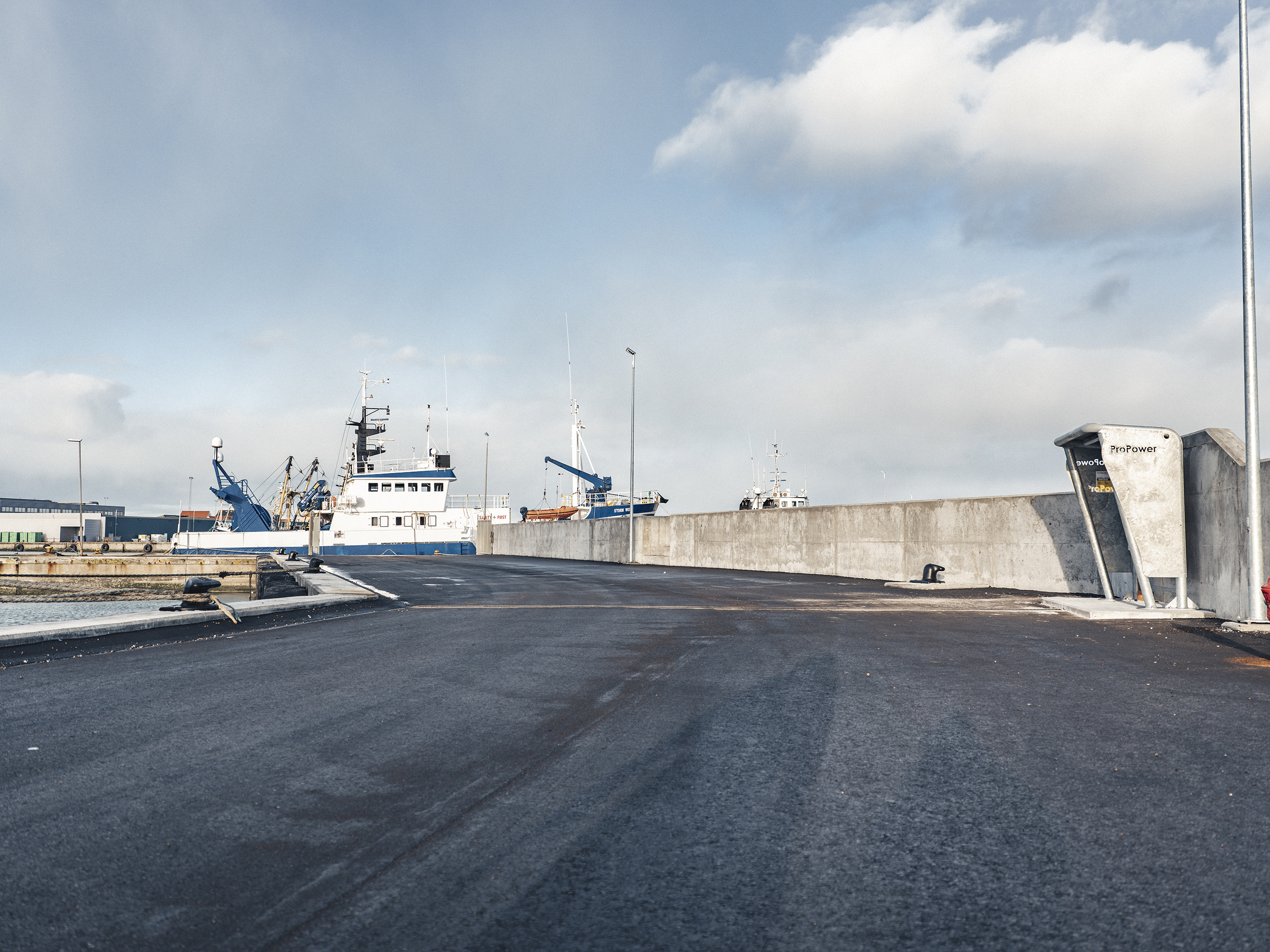 Safety equipment
Nordre Mole has yellow Sea-Safe rescue ladders with LED lighting. There are three rescue ladders installed on the outside and five on the inside of the pier.
The quay has CCTV surveillance and LED lighting.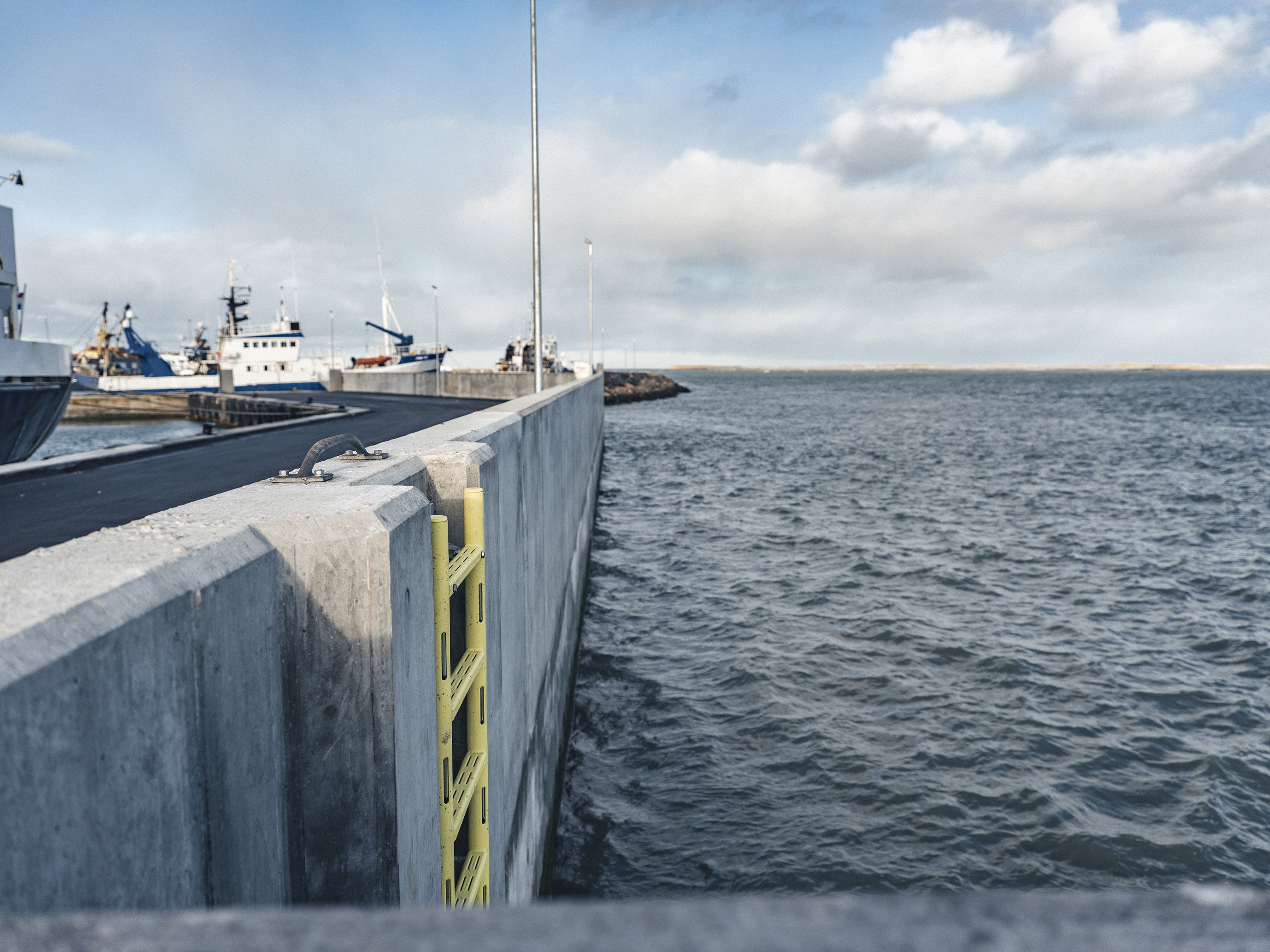 Technical Data - Nordre Mole
Berth number
Berth 1

812

Berth 2

813
Navigation
Water depth, m

7,5

Port entrance corridor, m

75,8

Currents, kn

0
Quay facility specifications
Dimensions
Quay length, m

185

Quay width, m

11

Quay wall in m

2
Capacity
Bearing capacity, t per m2

1

Distributet pressure, t per m2

1

Outrigger pressure at 1X1 m plate, t

20
Type
ISPS

✓

Quay type, Sheet pile wall

✓

Surface type quay, asphalt

✓

Surface thickness quay, cm

11

Capping beam type, concrete

✓
Service
Accessible for cranes

✓

Accessibility for maritime service

✓
Quay equipment
Supplies
Power supplies

✓

Power stations on quay

2

Power connection point, 125 amp

✓

Power connection point, 63 amp

✓

Power connection point, 32 amp

✓

Water supplies at quay

✓

Water hydrants on quay

1

Wi-Fi, fiber connection

✓

Bunkering from barge

✓

Bunkering capacity l/min

70-80
Safety
Safety ladders, quantity

4 + 3

Safety ladders, type SeaSafe with LED lights

✓

Distance between safety ladders, m

50

Safety point, quantity

3
Maritime equipment
Fender type

29-5

Fenders diametre, m

1,8

Fenders width, m

0,8

Distance between fenders, m

0,9

Bollard, quantity

14

Bollard type, bean

X-6-A-F

Bollard swl, capacity, t

30

Distance between bollard, m

14
Environment
Slopoil disposal

✓

Waste disposal

✓

LED lightning, numbers
The environment is everyone's responsibility, and we make it simpler.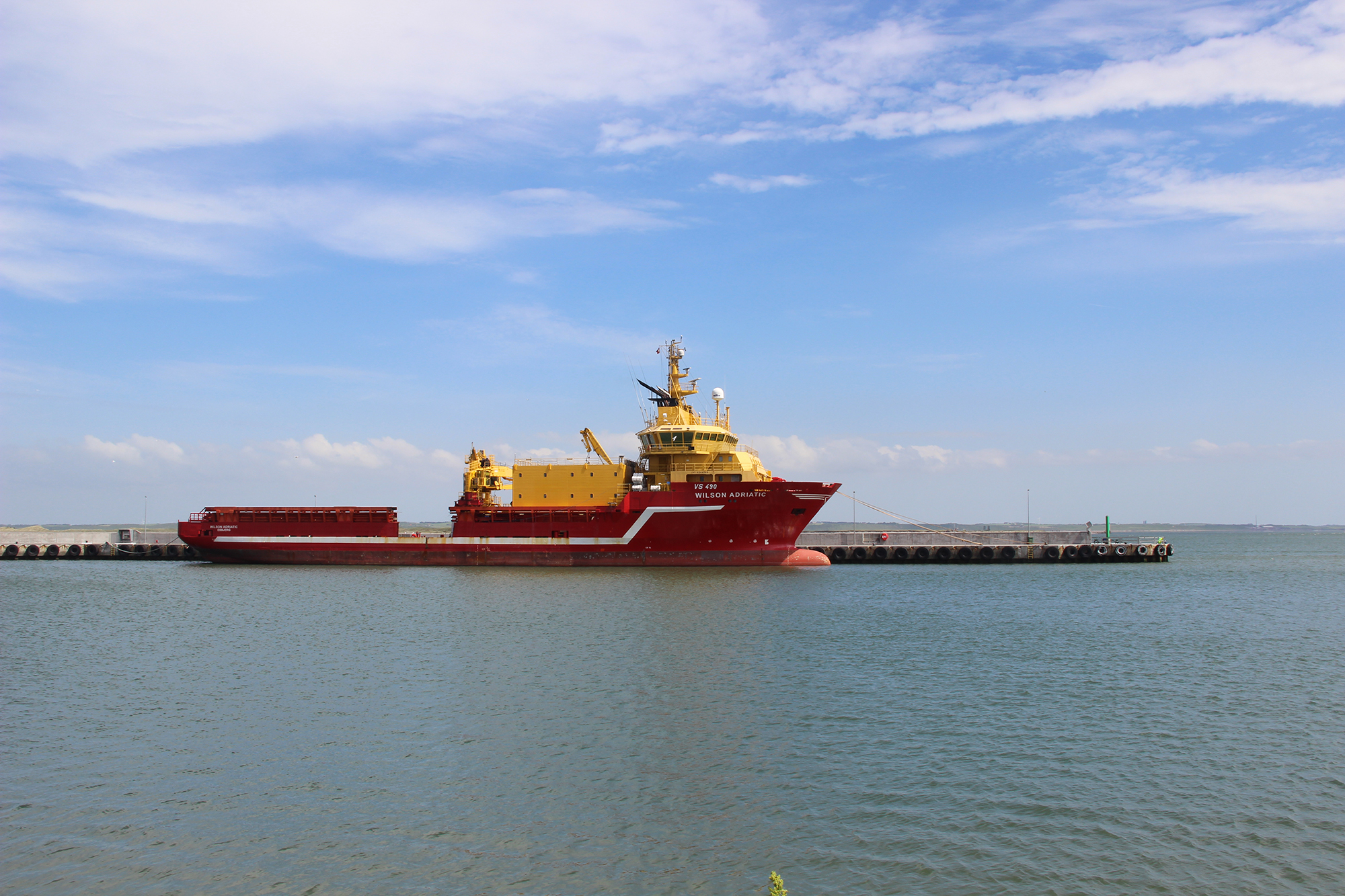 Wilson Adriatic ready for its next assignment in the North Sea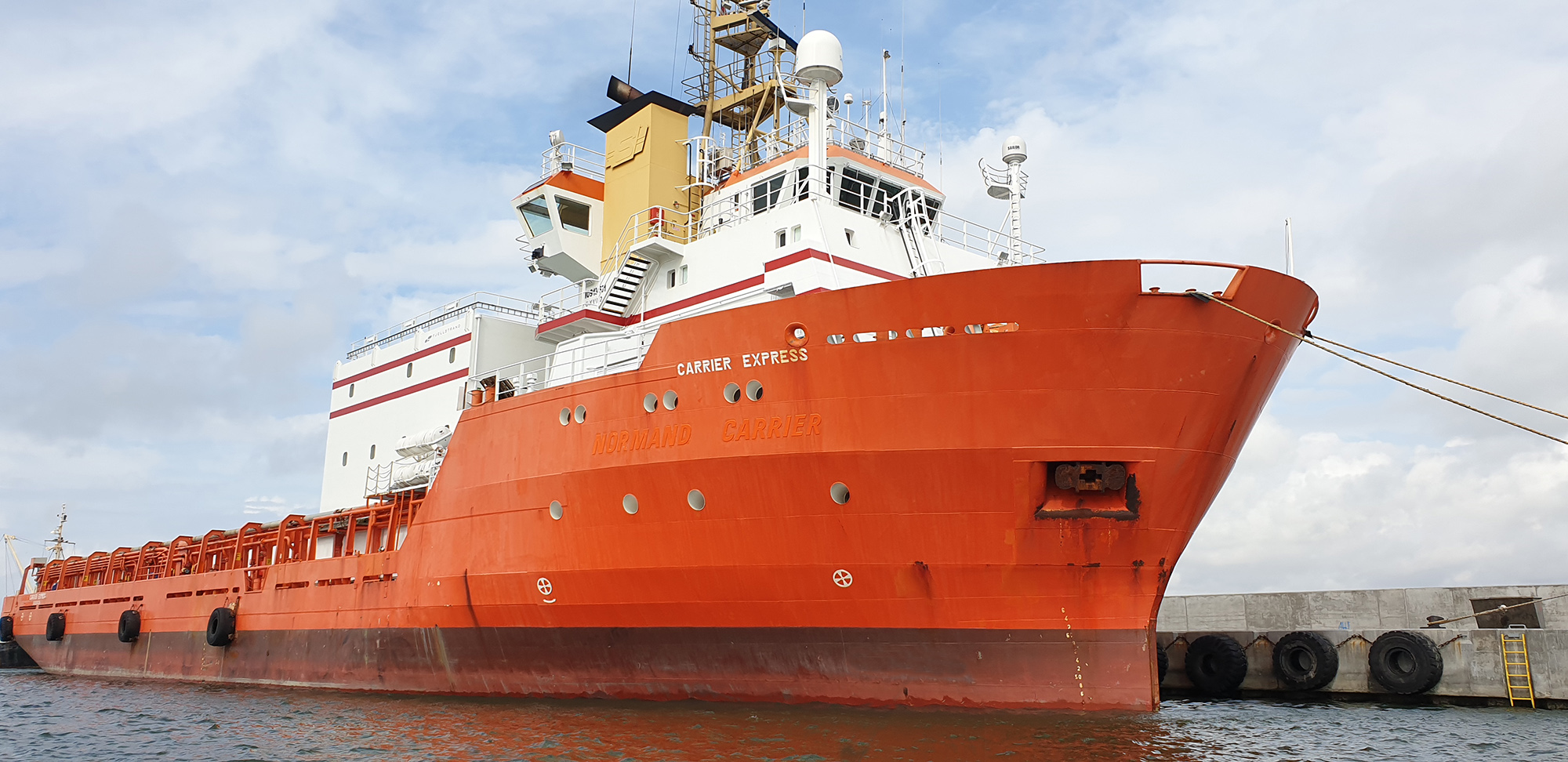 Carrier Express waits at Nordre Mole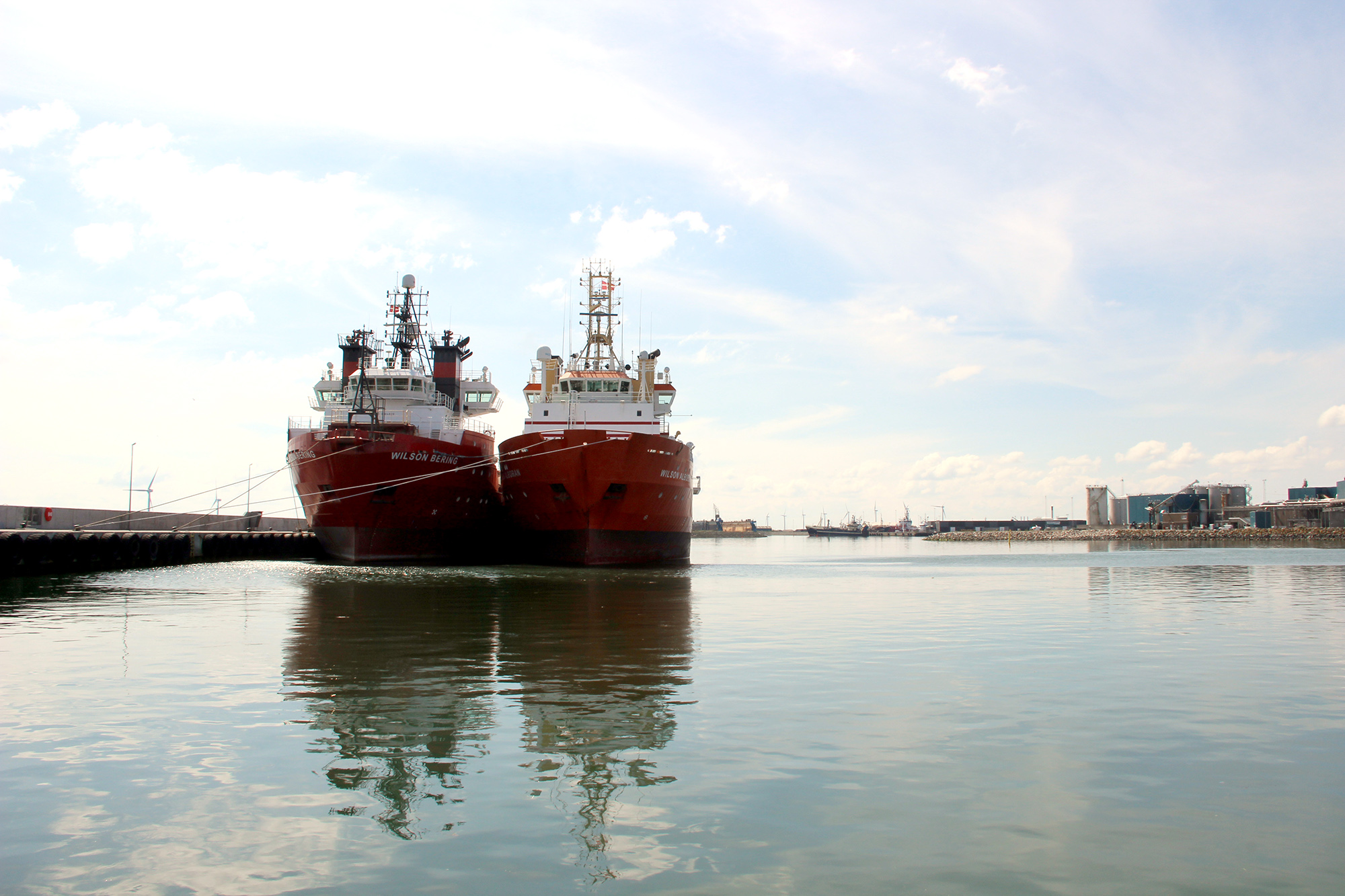 Twin layover berth in a safe harbour