Many future-proof vessels are built at Thyboron
The shipyards in Thyboron work together with shipyards in Denmark, Norway and the UK. They can either work as a subcontractor or as the turnkey contractor, depending on the wishes of the customer. Whatever the arrangement, they contribute the same service and quality in the work done. The two companies are passionate about making a difference for the customer and the daily work conditions for the crew on the vessel for many years to come.
Comfort and smooth workflows for fishing
The space on a fishing vessel is cramped, so the layout must be very compact. Finding room for everything in the smallest space possible in a newbuilding is an art. Experience, solid expertise and close cooperation with the customer are essential in order to design a vessel as effectively as possible. Thyboron offers this, with a strong focus on durability and ensuring optimal workflows on board the vessel. And a determination to create the very best possible end result and workplace for the fishing crew.
Vessels are designed to ensure quality at every stage, from catching the fish to landing them at the auction. The fish are cleaned, sorted, chilled and packed in boxes on board the fishing vessel.
From empty steel hull to high-tech workplace
Six months – that's how long it takes to fit out a fishing vessel, from when the empty steel hull is towed into the Port of Thyboron, until there is a finished workplace, with high-tech equipment, solid comfort and a well-designed engine room. All expertise is available at the port, and the players all work together for the good of the customer.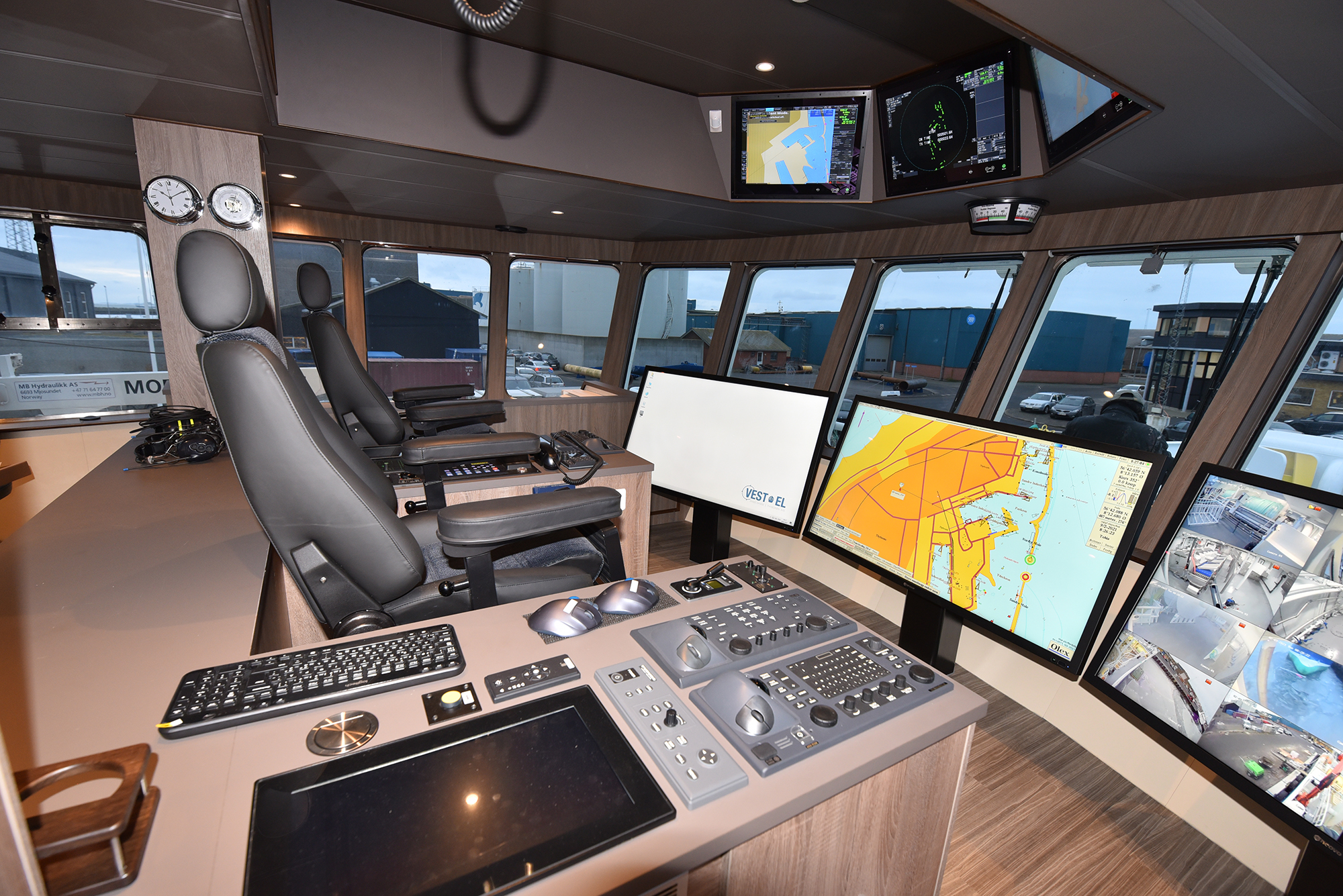 Latest newbuildings fitted out at the Port of Thyboron
Shipyards in Thyboron
The two shipyards – Thyborøn Skibs & Motor A/S and Kynde & Toft A/S, each with 100 employees – jointly founded Thyborøn Shipyard and Thyborøn Ophalerbedding, via which they have jointly invested in a floating dock and a four-track slipway, respectively. It makes sense to reduce costs by sharing facilities, and solid teamwork leads to many synergies. Numerous new vessels are being built by both companies, and even more rebuilding services and maintenance and repair tasks are being carried out. Both companies are renowned for their rapid response, high quality and flexible and service-minded approach to the customer's needs.
Shipbuilding and ship repair
Below you will find a list of the many companies that provide ship repair services and newbuildings, grouped by service category.
A peek into the industry
Take a peek into the many professions that use the Port of Thyboron. There are some very good examples on Instagram of how port users work and utilise Thyboron Port.