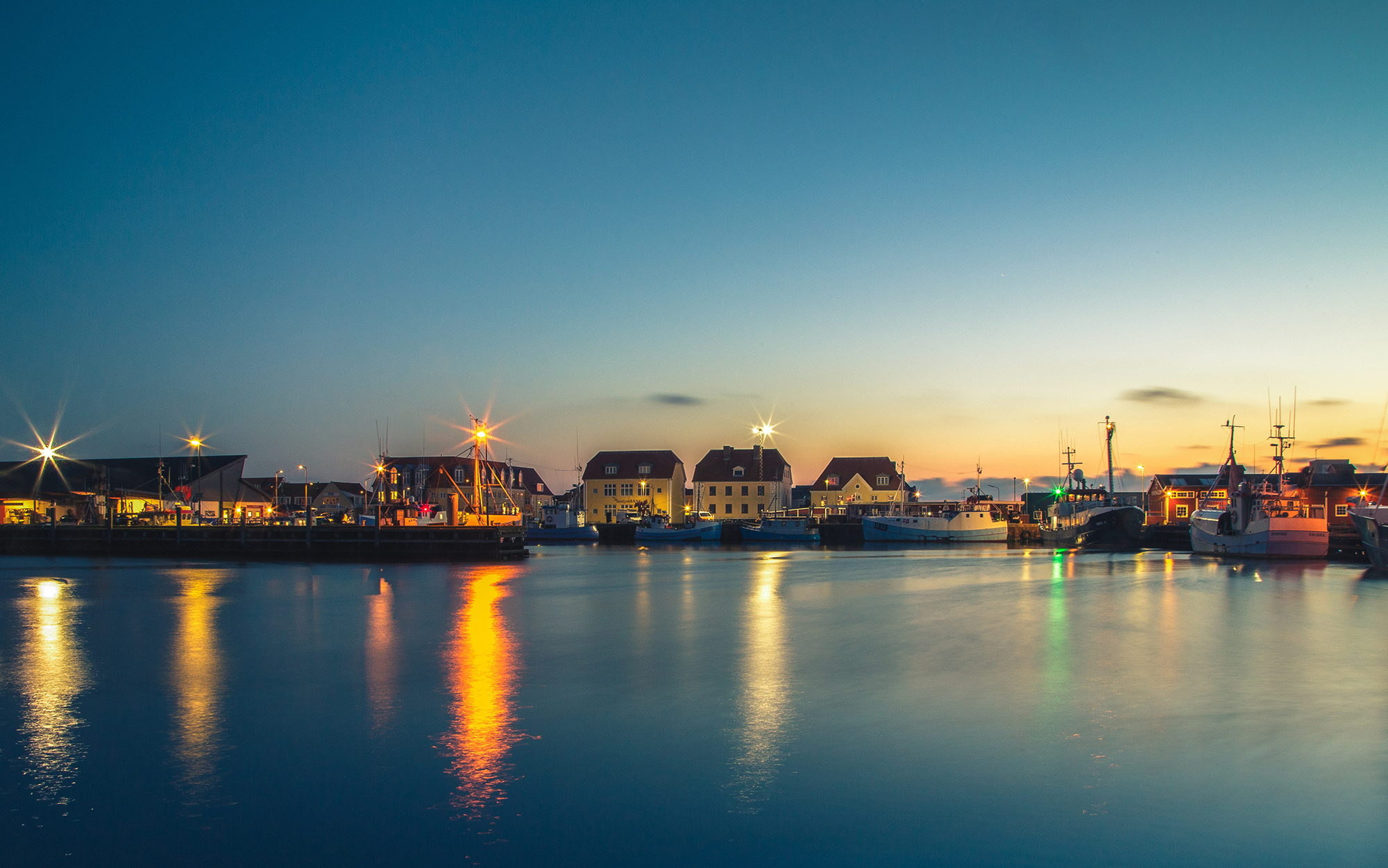 Tourism in Thyboron
Welcome to West Jutland!
Thyboron has a scenic location at the end of the Harboøre peninsula, with the turbulent North Sea on one side and the quieter Liim Fiord on the other. This combination provides a unique contrast. It also results in one of Denmark's best swimming beaches at the mouth of the Liim Fiord, combining the experience of the fresh North Sea waters with the calm disposition of the Liim Fiord.
There are several attractions at international level in Thyboron. These include Jyllandsakvariet and Sea War Museum Jutland, which exhibits a range of effects from the Battle of Jutland (the world's largest naval battle, in 1916) and other maritime conflicts. There is a park commemorating this battle. A number of large granite stones in the dunes represent each ship that sank, along with human figures symbolising each person who died in the battle.
The town offers some excellent shopping opportunities, and exquisite dining options in inspiring surroundings.
In the inner part, the northern part, of the Port of Thyboron you will find the marina with facilities for visiting yachtsmen. There are good berths and modern facilities.
Each year, on the first Saturday in August, 'Fish Day' is celebrated in Thyboron. This has become a recurring event with many traditions, where visitors can sample fresh fish and hear good music.
Contact Thyboron Tourist Office on tel. +45 9663 1795 and E-mail turist@visitlemvig.dk
Fishmongers
First class fresh fish from the morning's fish auction. The Port of Thyboron is one of Denmark's three largest fishing ports. This is where the fish are landed.
Ship provisioning
Delivery of fresh groceries to the quay
A peek into tourism on Instagram