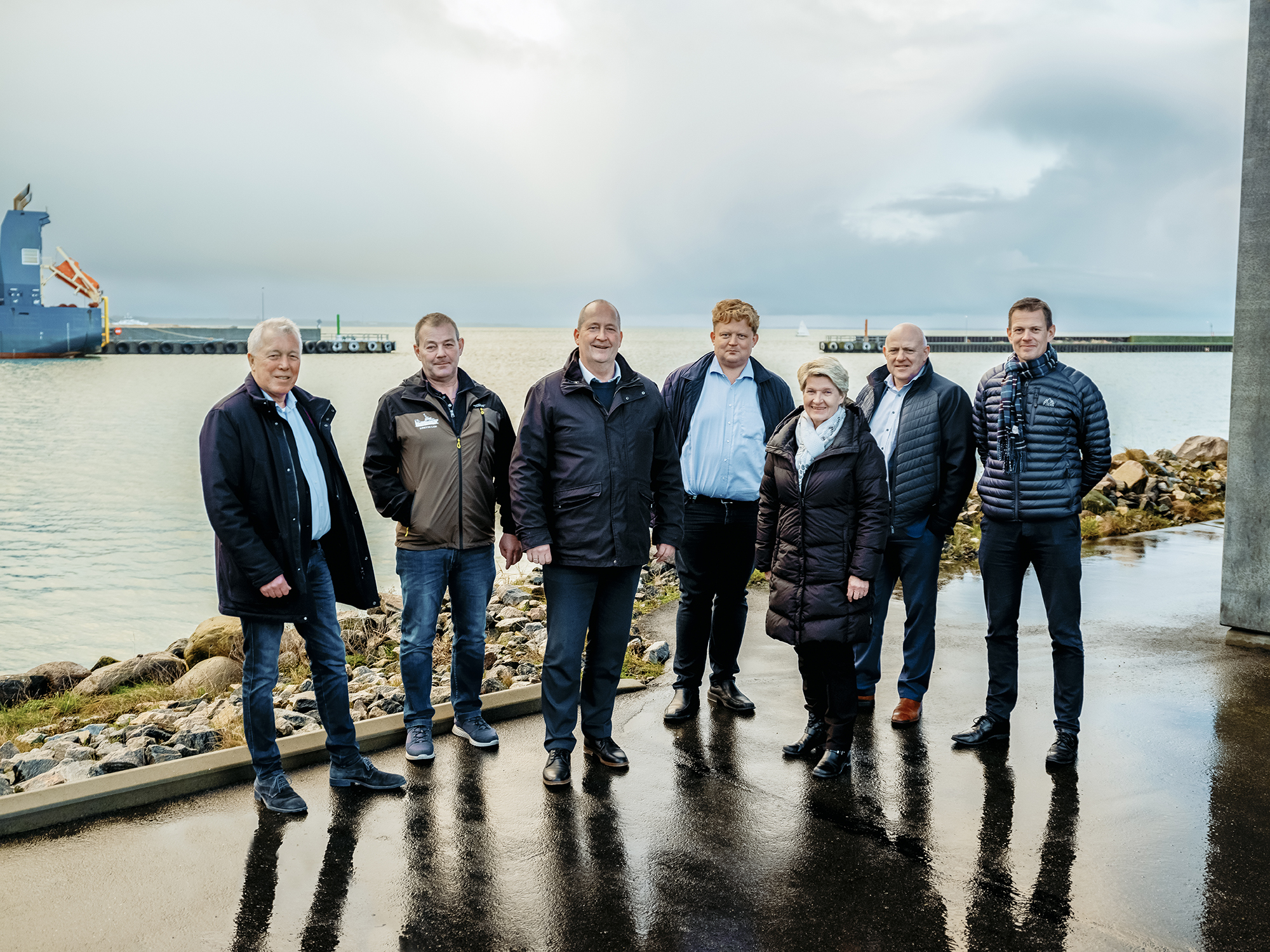 Board of Directors
with representatives from various business sectors
The Port of Thyboron is a municipal self-governing port with a professional board
The Port of Thyboron has been a municipal self-governing port owned by Lemvig Municipality since 2001. This means that the port has its own separate budget, management and professional board – independent of Lemvig Municipality. The Board of Directors is primarily made up of industry representatives from sectors such as logistics, seabed work, wind energy OEM, fishing, feed production and construction machinery production.
The primary purpose of the port is to create the best framework for fishing, cargo and commercial operations through competitive infrastructure and service. Through the development and growth of the Port of Thyboron, the aim is to make the area an attractive place to live, work, visit and do business.
The Port of Thyboron aims to create jobs and growth that benefit the local area. This must be achieved through sound financial management, where profits are re-invested in infrastructure and facilities that support the business and growth of the port.
The Board of Directors for the Port of Thyboron consists of:
Karl Kristian Bro
Board Chairman
Contact the Board of Directors via the Chairman
T +45 2211 5181
E kk@bro.is

Erik Flyvholm
Vice chairman