Wide range of customer-optimised cargo solutions
The Port of Thyboron has a tradition of working closely with its customers. There are therefore also numerous successful examples of specially designed customer solutions that significantly optimise logistics and simply work, year after year. A few examples of this are:
Terminal for sand and gravel
Efficient logistics are essential in order to handle large quantities of raw materials for the construction industry. The Port of Thyboron has therefore set up a dedicated gravel terminal in close cooperation with suppliers in Sydhavnen, for easy handling and sorting of marine rubble, sand and gravel.
The gravel is shipped in, sorted on land and delivered to the customer, either by ship or road, depending on the destination and quantity.
This is a good example of efficient logistics achieved through close cooperation between customers and the port.
Raw material terminal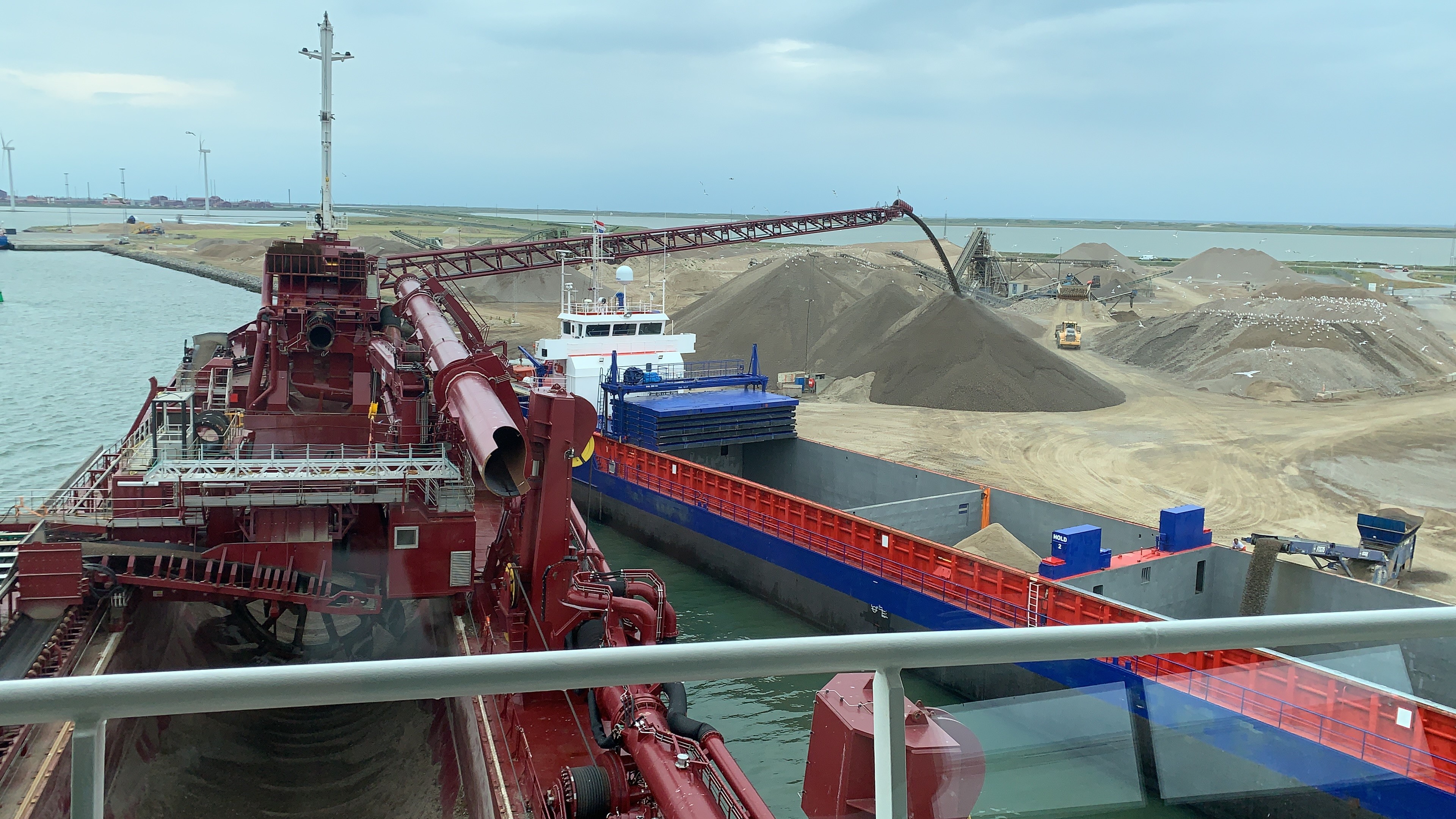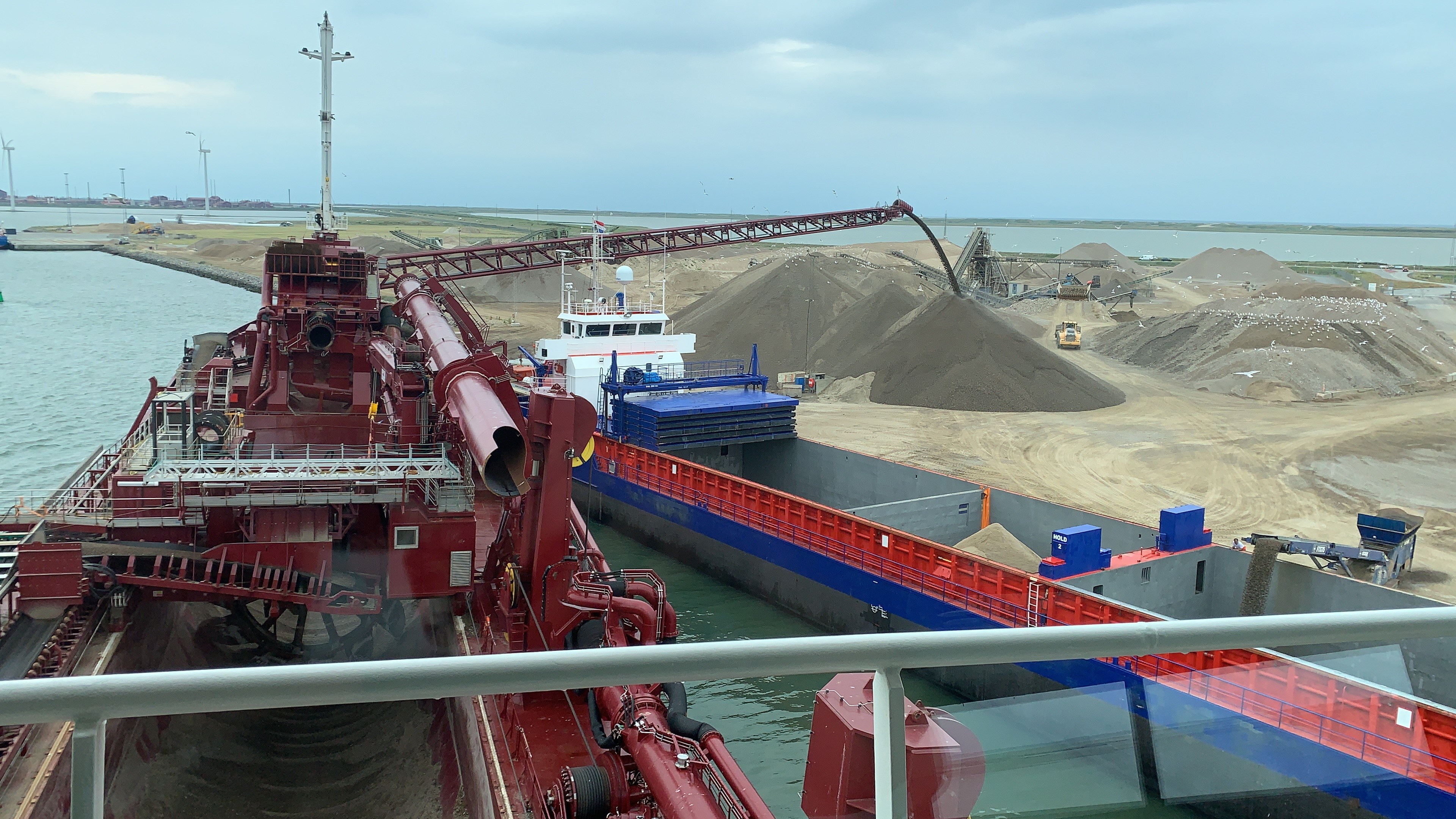 Load directly from the factory
The TripleNine A/S fishmeal and fish oil factory in Thyboron is one of the world's largest production facilities. Efficient logistics are very important, and a quayside location like this can therefore make a striking difference.
In close cooperation between the port and factory, facilities have been established for directly loading cargo vessels with finished products. TripleNine A/S is thus able to ship directly from the factory without extra handling. This is a good example of both efficient and eco-friendly logistics.
TripleNine A/S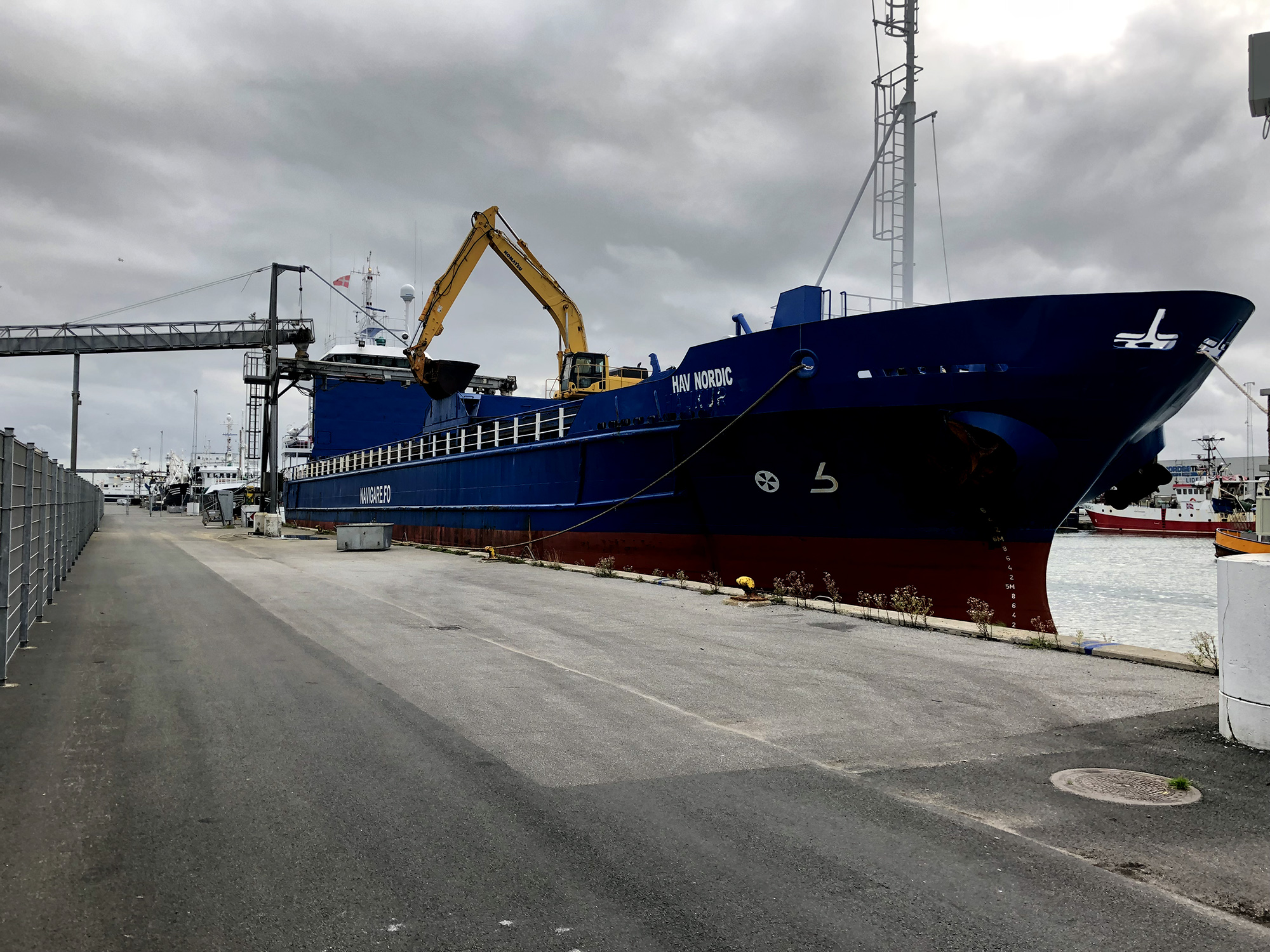 Pipeline for chemicals
In the 1990s, the Cheminova chemicals company (now US-owned FMC) established a direct pipeline from the quay to the factory warehouse. When tankers unload lye and caustic soda at the Port of Thyboron, it can thus be delivered directly to the factory on Rønland without extra handling. The result is reliable, efficient and eco-friendly handling of chemicals.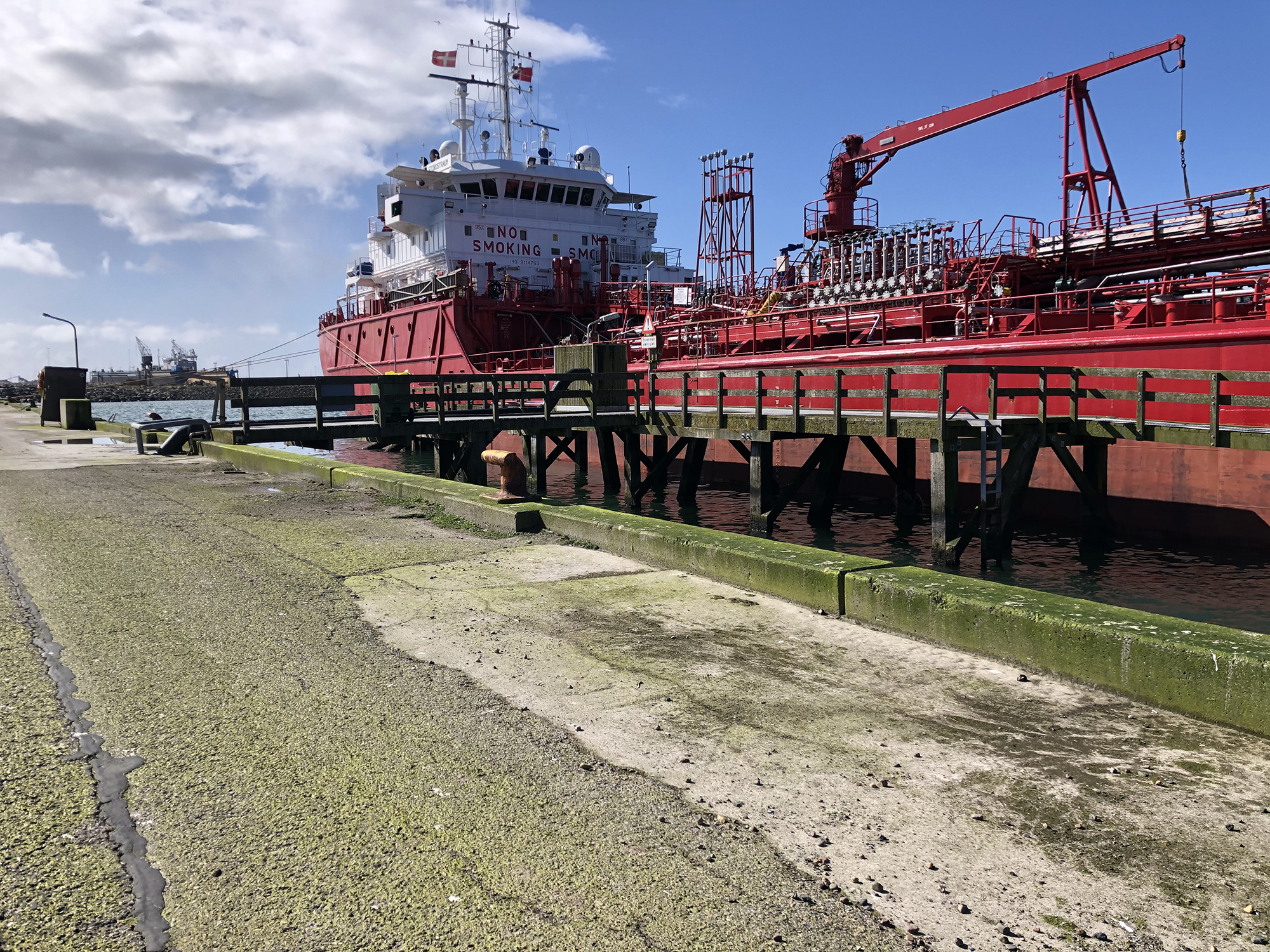 Bunker discharged directly into tanks
The oil industry established the first tank system at the Port of Thyboron in 1963, to supply vessels with fuel from bunker barges. There are significantly more and larger tank systems today, and an optimised pipe system allows the entire tank system to be filled at once when discharging tankers at Oliekaj.
Find out more about bunkering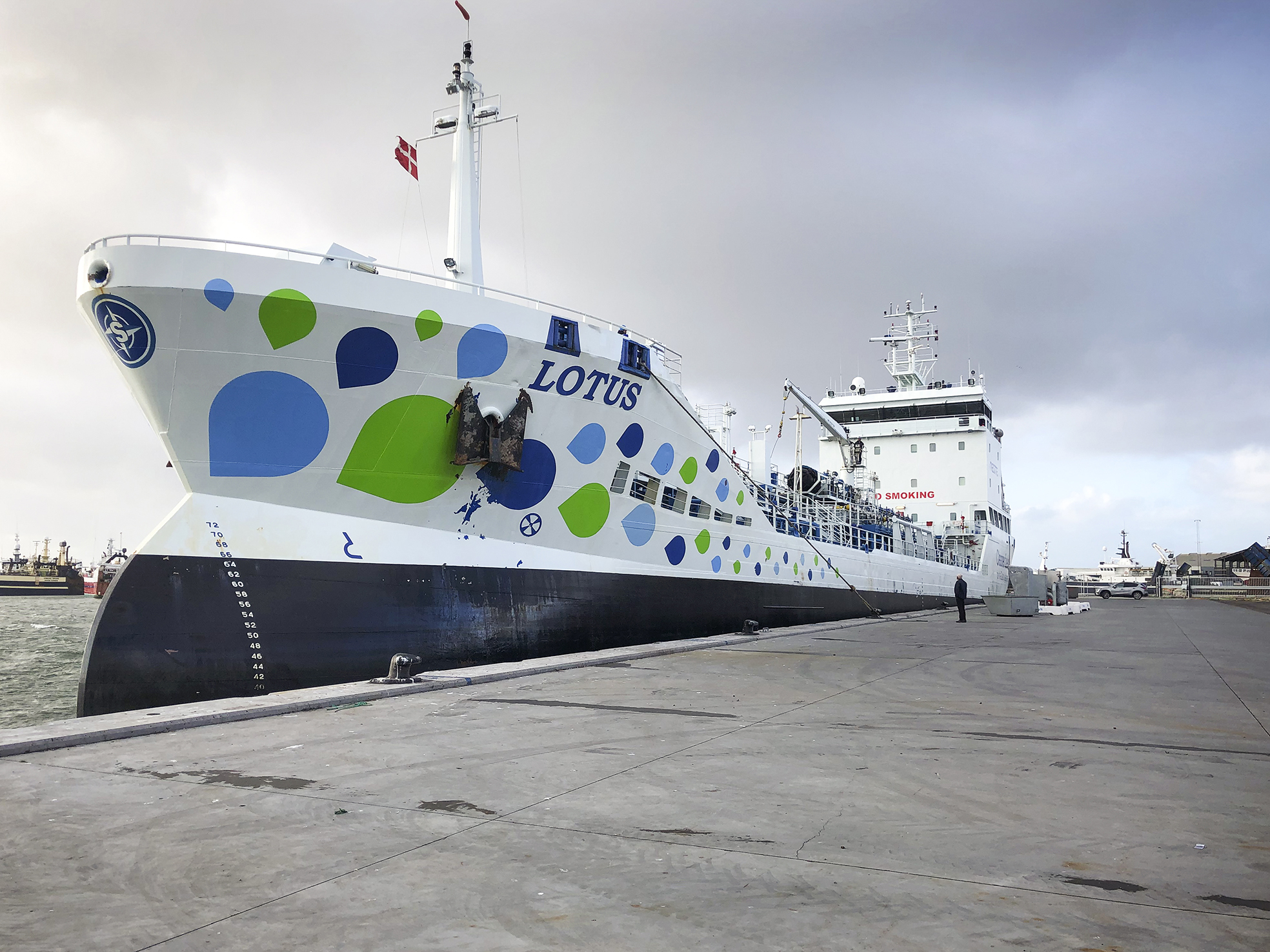 Highlights and latest news for the goods sector