Service is in our DNA
At the Port of Thyboron, we take pride in providing the best service every day – 24/7/365.
Good service is the foundation for our culture and our shared DNA – of providing the best and most flexible service. We are friendly and solution-oriented, and we want to make a difference.
We think of the Port of Thyboron as providing a pit stop – and it is an art to perfectly service vessels calling at our port.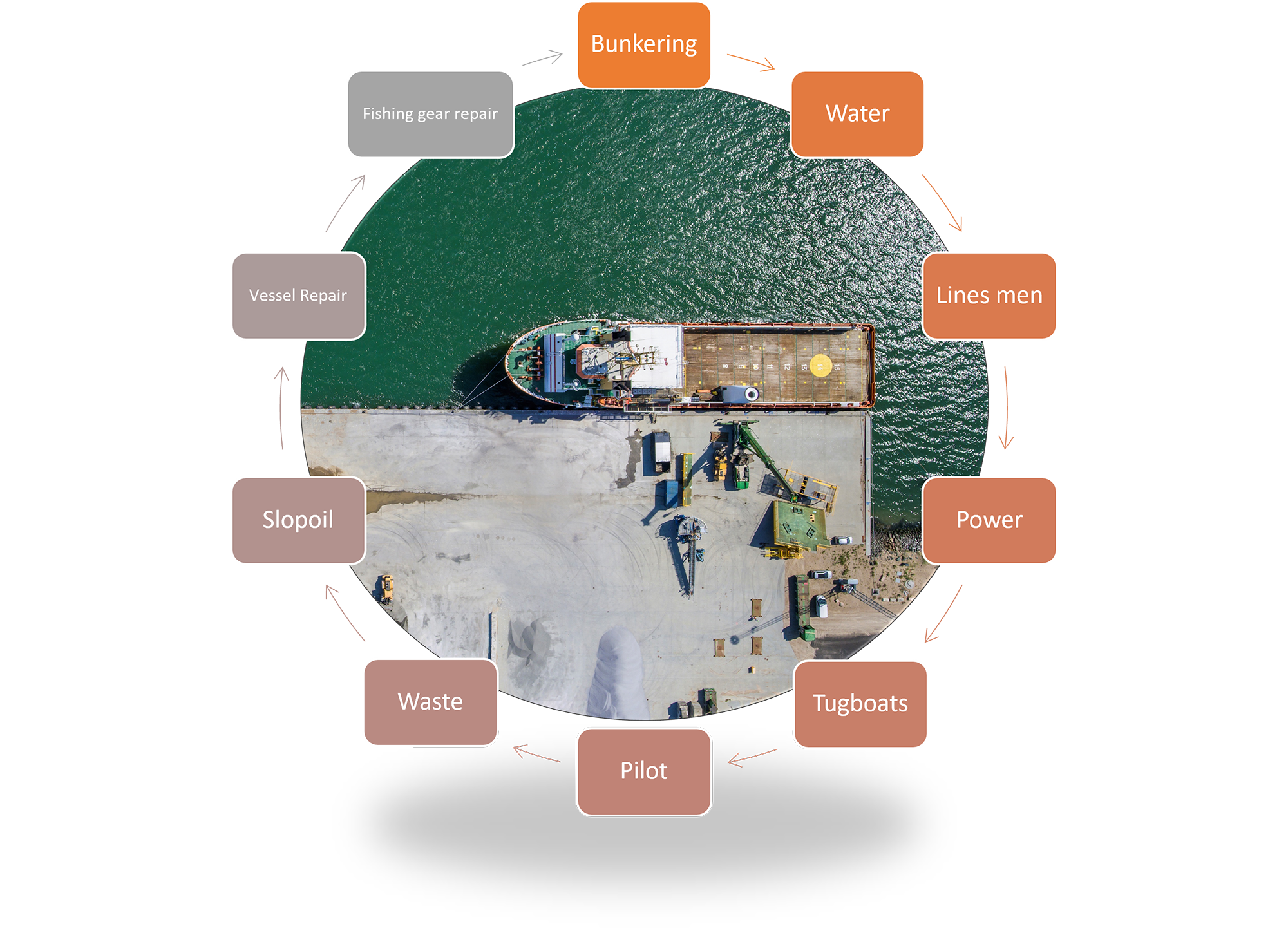 Pit stop
A vessel sailing into port is like a racing car pulling into the pits, where all the services have to be totally ready and executed smoothly. Every single service is an important piece in the larger puzzle of a successful call at port.
Some services are supplied by the port, while others are provided by highly qualified local service companies. At the Port of Thyboron, more than 100 local companies work together to provide an outstanding level of service.
Bunkering
Water
Hawsers
Power
Tugboats
Pilots
Ship waste
Slop oil
Ship repairs
Fishing gear repairs, etc.
Port service and full range of local services
Good port service
The Port of Thyboron is environmentally certified, and always strives to ensure that it is very easy to dispose of ship waste and slop oil, and to access electricity, water and other supplies while at port. We therefore place waste containers and slop oil tanks on the quays, and are happy to position them right beside the vessel if required. We also have a very well-developed infrastructure, with user-friendly electricity stands throughout the harbour and easy access to filling drinking water and water for on-board ice systems.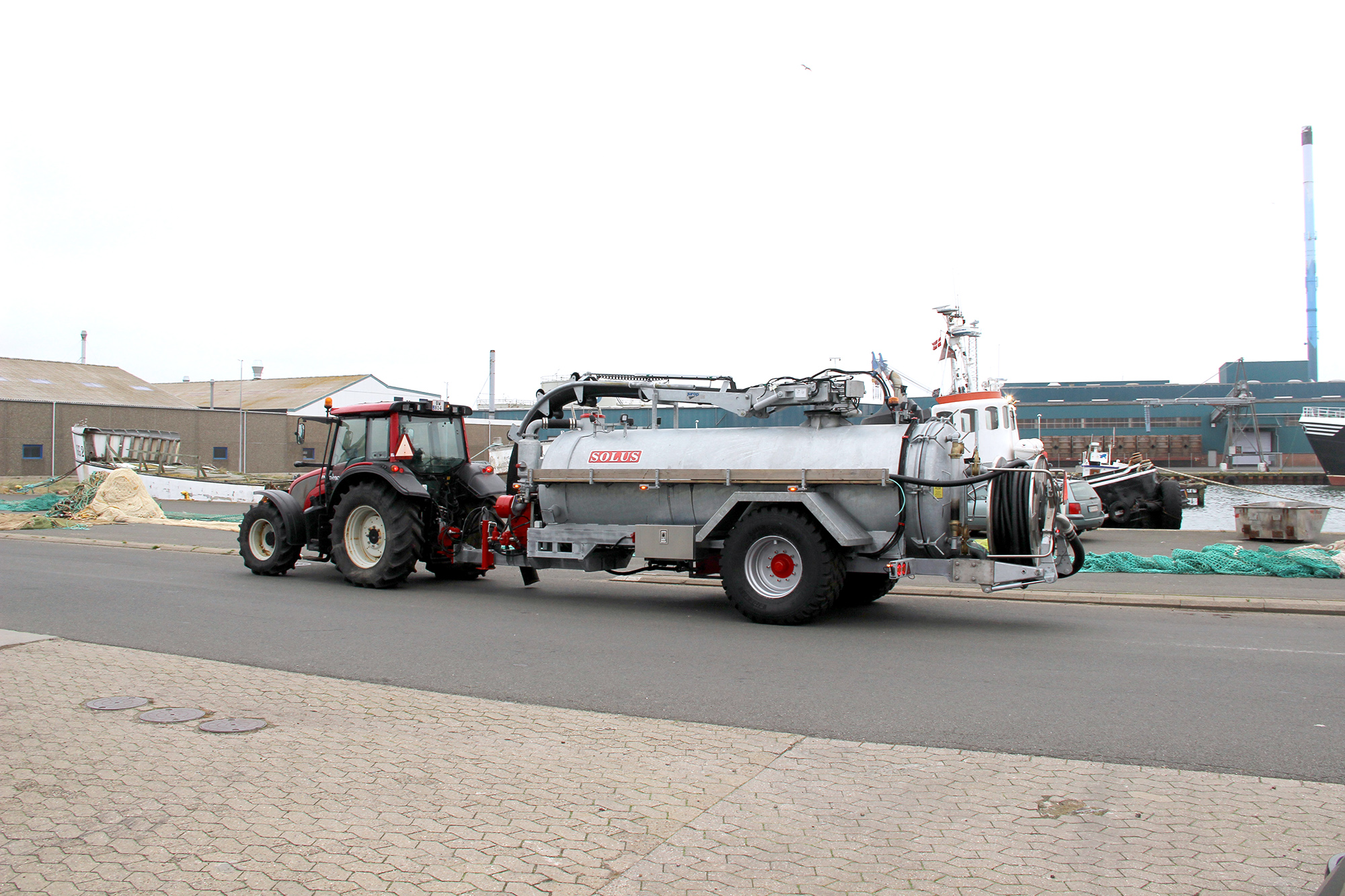 Self-service electricity stands throughout the port
Being able to access power as soon as you arrive at port makes a big difference. All quays at the Port of Thyboron are therefore equipped with ProPower electricity stands, varying in capacity from 35 to 125 amps depending on vessel sizes.
The electricity supply system at the Port of Thyboron ensures easy and stable operation, and gives customers a good overview of their electricity consumption.
Contact the Port of Thyboron's maritime department to register as a user for the electricity stands at the port. State your name, company name and mobile phone number to register, and you will be ready to get power as soon as you arrive, using your mobile phone.
Maritime Department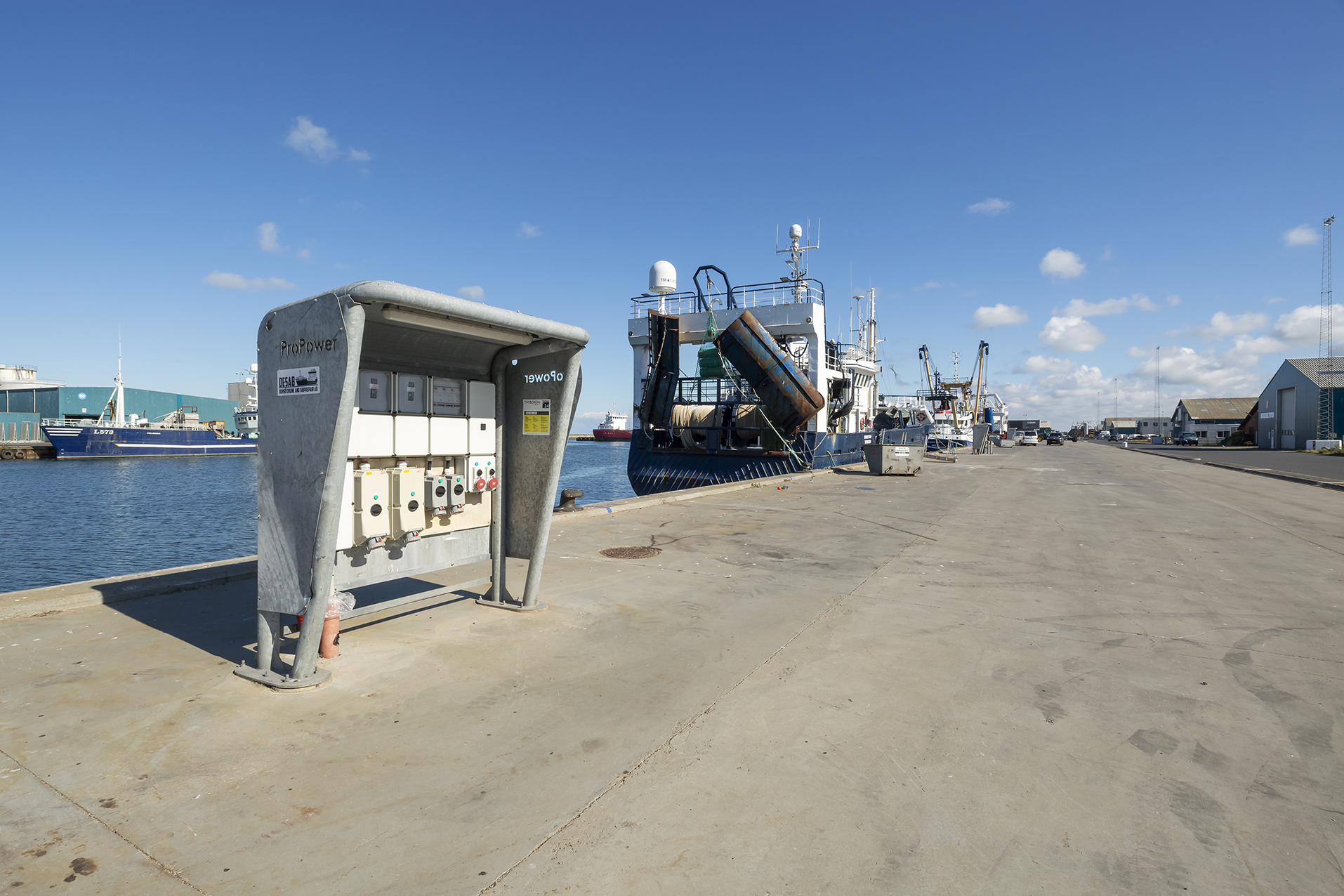 The environment is everyone's responsibility, and we make it simpler
Non-slip quays all year round
Safety has high priority in Thyboron, and this can demand a rapid response in winter. We have our own snow clearing and de-icing equipment, and a team is on standby during the winter season to quickly take action as needed. It is very important that the workflow for port users is safe as they work on the quays. We prioritise snow clearing in accordance with users' working hours, starting at the quays that have the first activity.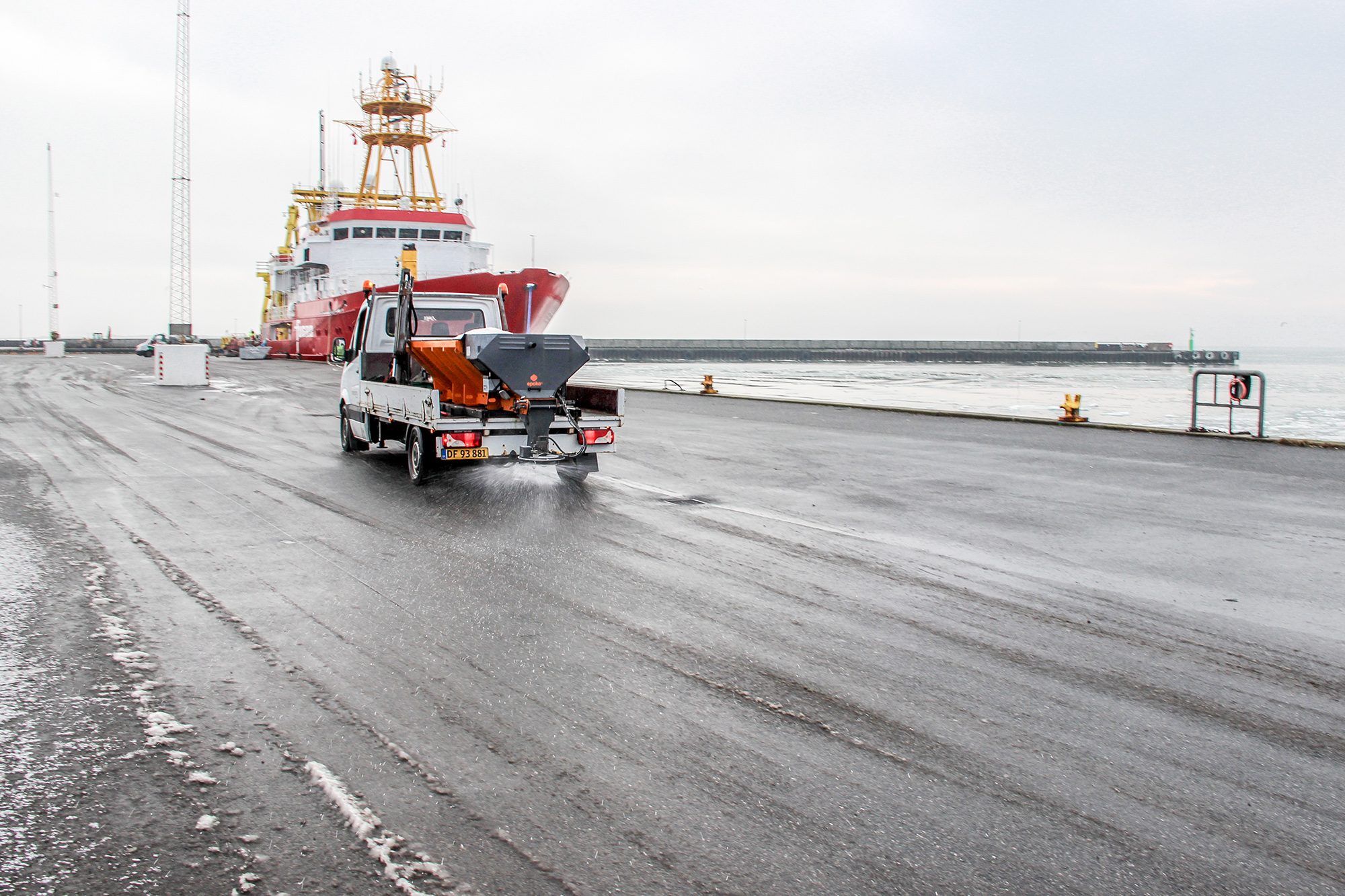 Good service for every business sector
There are over 100 companies at the Port of Thyboron, each with their own special expertise. They are passionate about finding the very best solutions to customers' diverse projects, and work together each day to this end. This is inherent in Thyboron's DNA. There are no limits to what can be achieved at the Port of Thyboron thanks to this unique ability to work together for the good of the customer.
A peek into the industry
Take a peek into the many professions that use the Port of Thyboron. There are some very good examples on Instagram of how port users work and utilise Thyboron Port.