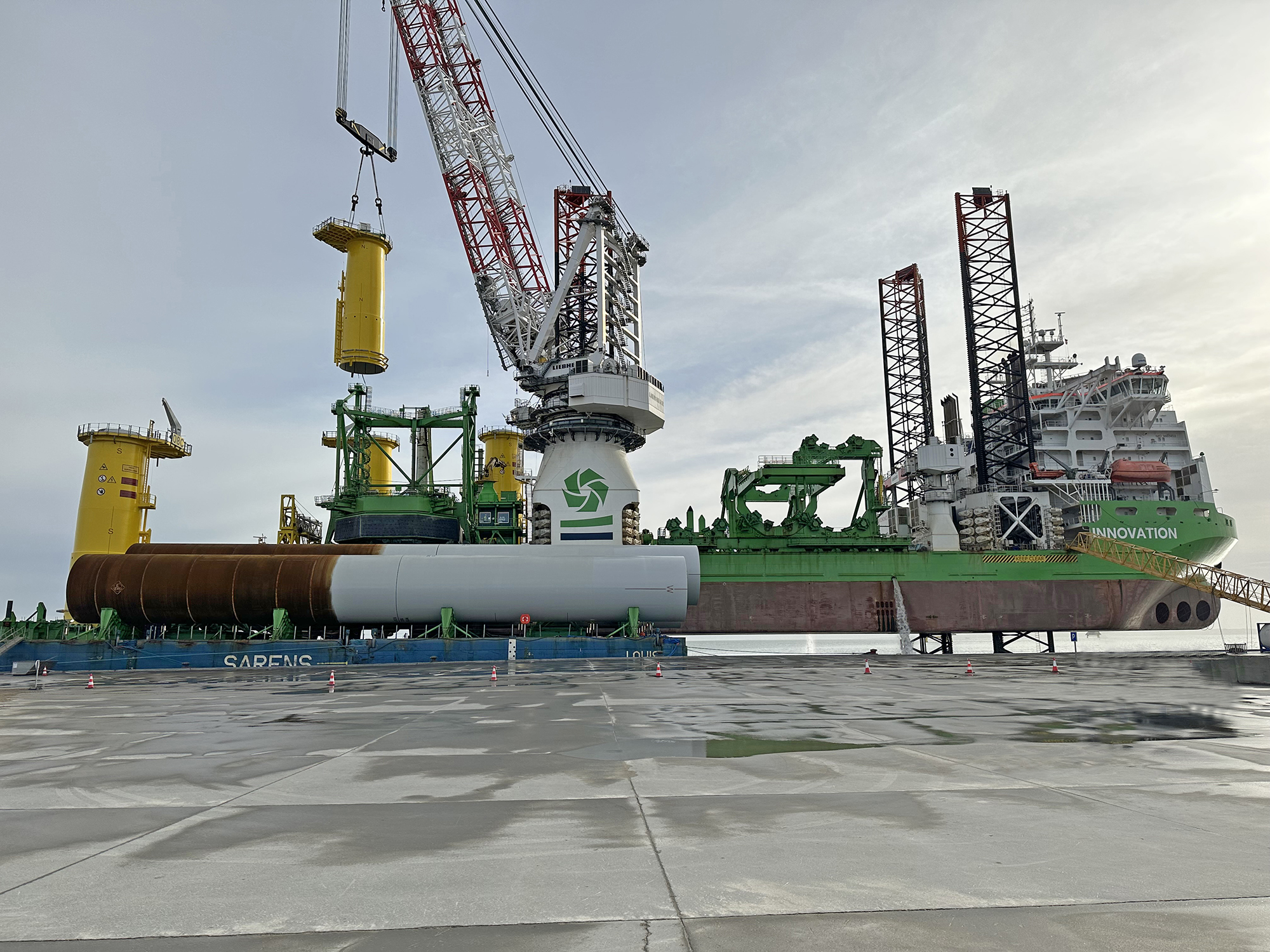 Offshore installation hub
Project facilities with ample space for quayside storage
Strategic location with all-weather navigation
The Port of Thyboron is just 20 nautical miles from Thor, the largest Danish offshore wind farm project to date at 800-1000 MW, for which seabed surveys were conducted from the port. Vesterhav Nord is also just 6 nautical miles from the entrance to the Port of Thyboron. Finally, Thyboron is well-situated close to the world's first future energy island in the North Sea and to the Norwegian coast. We have built quay areas dedicated to offshore wind projects, and the port's location inside the Liim Fiord allows navigation in any weather conditions.
Good working conditions in large port area
The project quay facilities at the Port of Thyboron offer heavy-lift facilities and quayside concrete areas with high load capacity, ensuring outstanding working conditions for your project team. 150,000 square metres of adjacent land ensures ample space for the temporary storage of main components and foundations when the installation project requires these.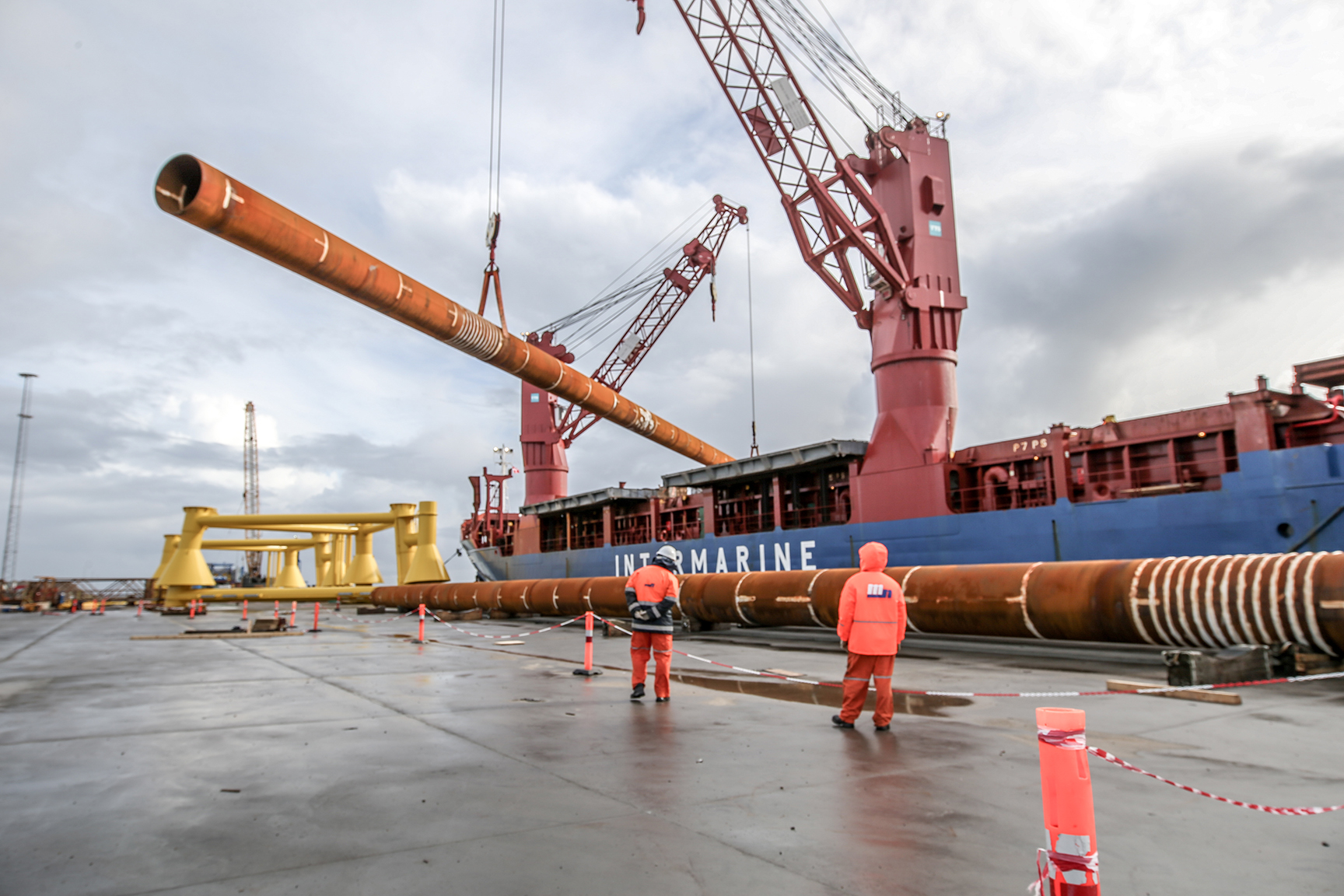 The Port of Thyboron offers a dependable setting for your offshore wind projects.
Quay exclusivity ensures stable workflows
At the Port of Thyboron you can book quay exclusivity for your installation project. This ensures access to the quay as soon as the vessels arrive, and that they do not have to move for other cargo activity while berthed. This allows the work to be done without disruption and ensures stable workflows.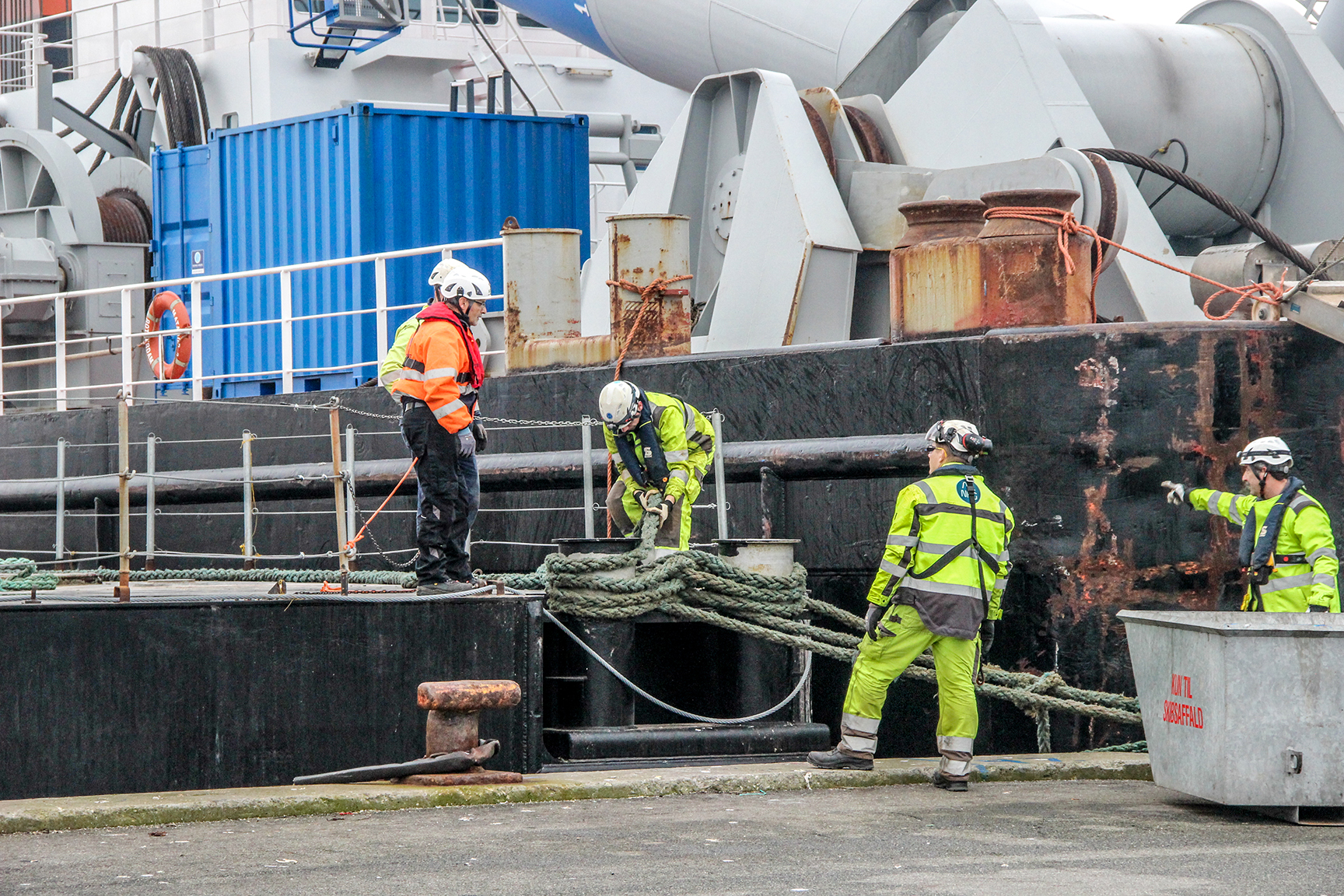 Temporary storage for components
There is ample space for storing main components for foundations and wind turbines on the adjacent land behind Limfjordskaj II, the heavy goods quay at the Port of Thyboron. Cable rolls, monopiles and jackets, TPs, etc. can be stored here before installation. Or you can use the project area as a buffer space to store wind turbine blades, foundations, etc. to be loaded for shipping together for very large projects that require a lot of space.
Limfjordskaj II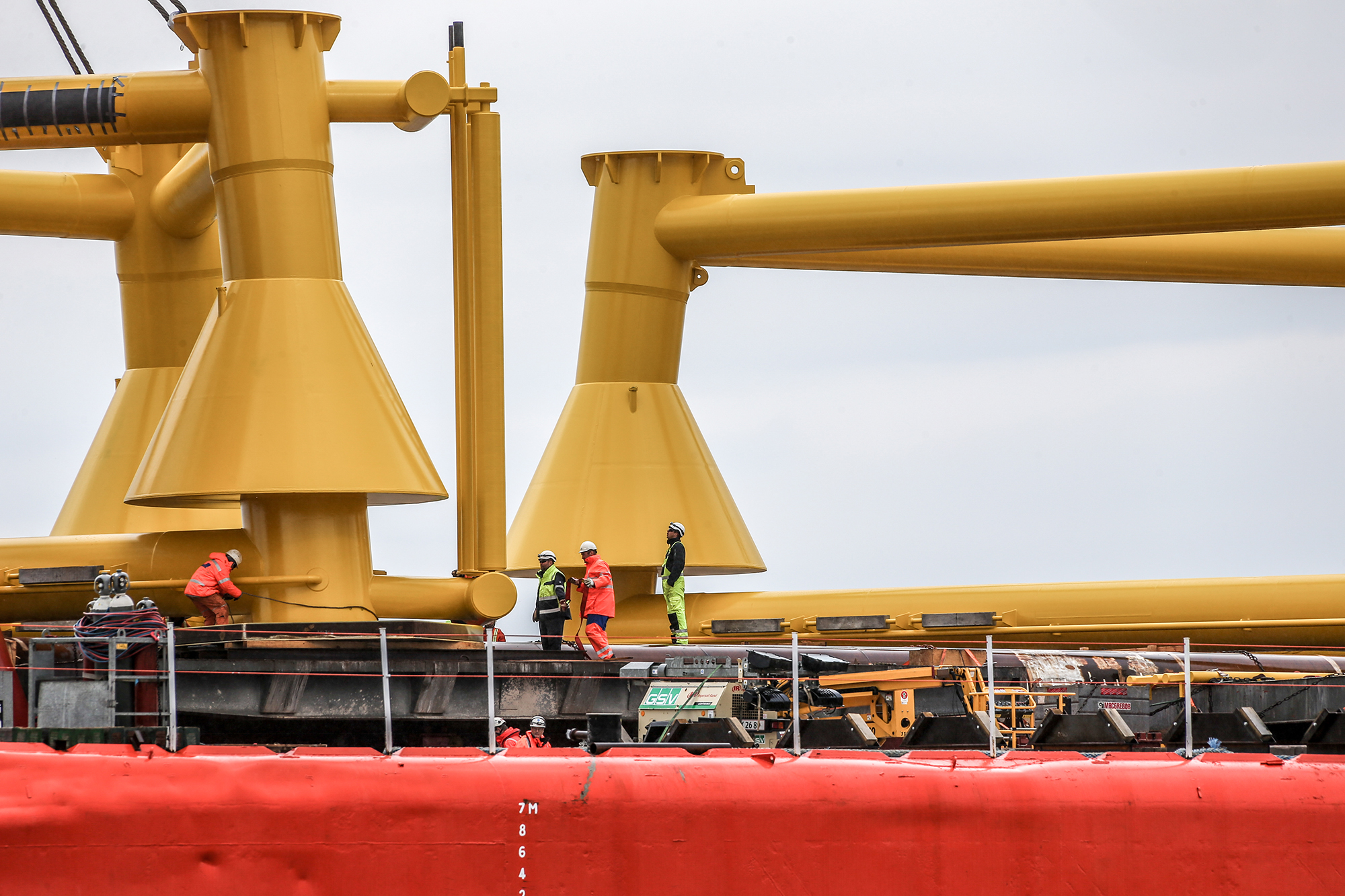 Reliable road transport
The Port of Thyboron is also a reliable road transport choice. There are good access conditions, with a maximum distance of 500 metres from quay to main road, no town centre to pass and just 54 km to the motorway.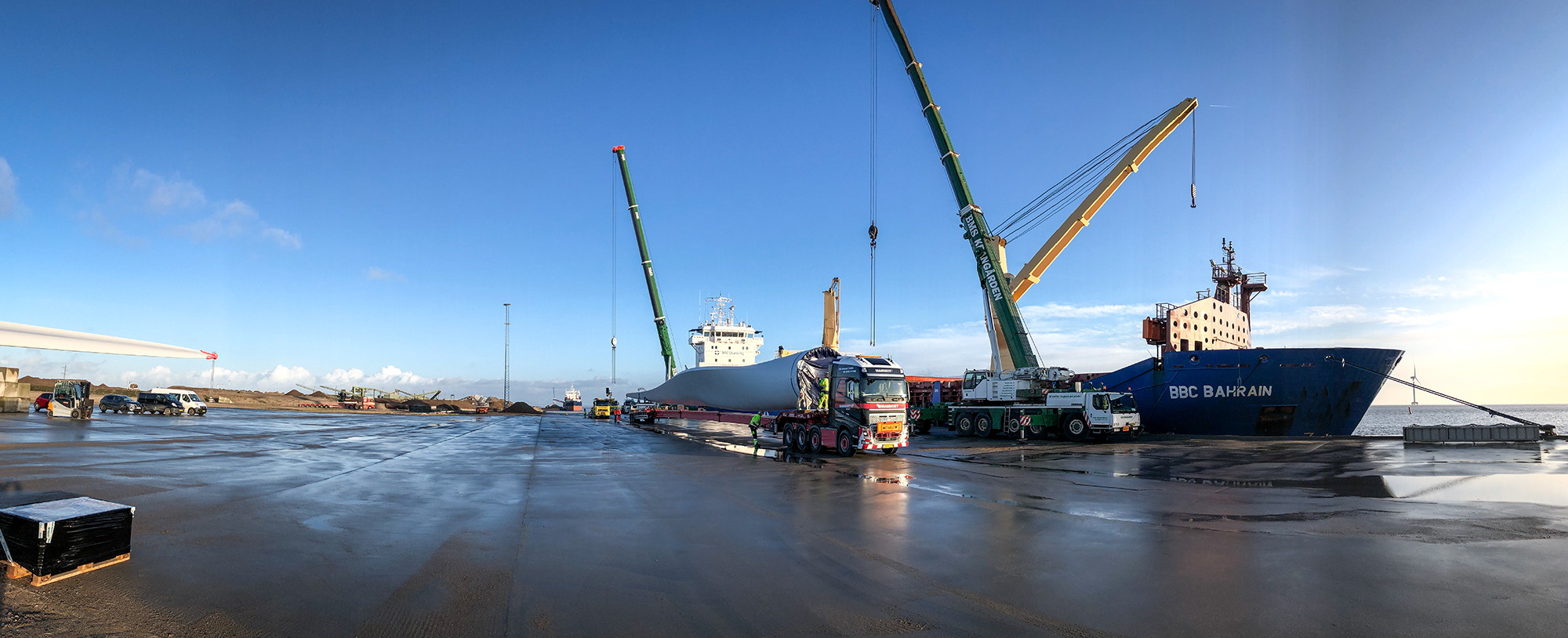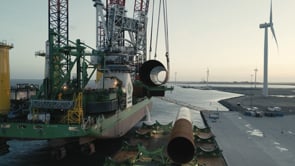 Foundation installation in the North Sea
DEME NV installing foundations for the offshore wind farm Vesterhav Nord & Syd from the Port of Thyboron with the installation vessel Innovation
A reliable choice of facilities for offshore projects
Dedicated facilities for offshore wind installation in the form of a heavy-lift quay with extensive adjacent land for temporary storage of main components, and all-weather navigation, ensure a stable flow for offshore wind projects.
First-class service on all fronts
The service at the Port of Thyboron is exceptional. This applies equally to service directly from the port, or from any of the numerous local maritime service companies.
Perfect pit stop
Good service is defined at the Port of Thyboron as a smooth pit stop. Numerous services are offered with a rapid response, flexibility and high quality, so that the vessel can quickly return to sea.
Read more about our service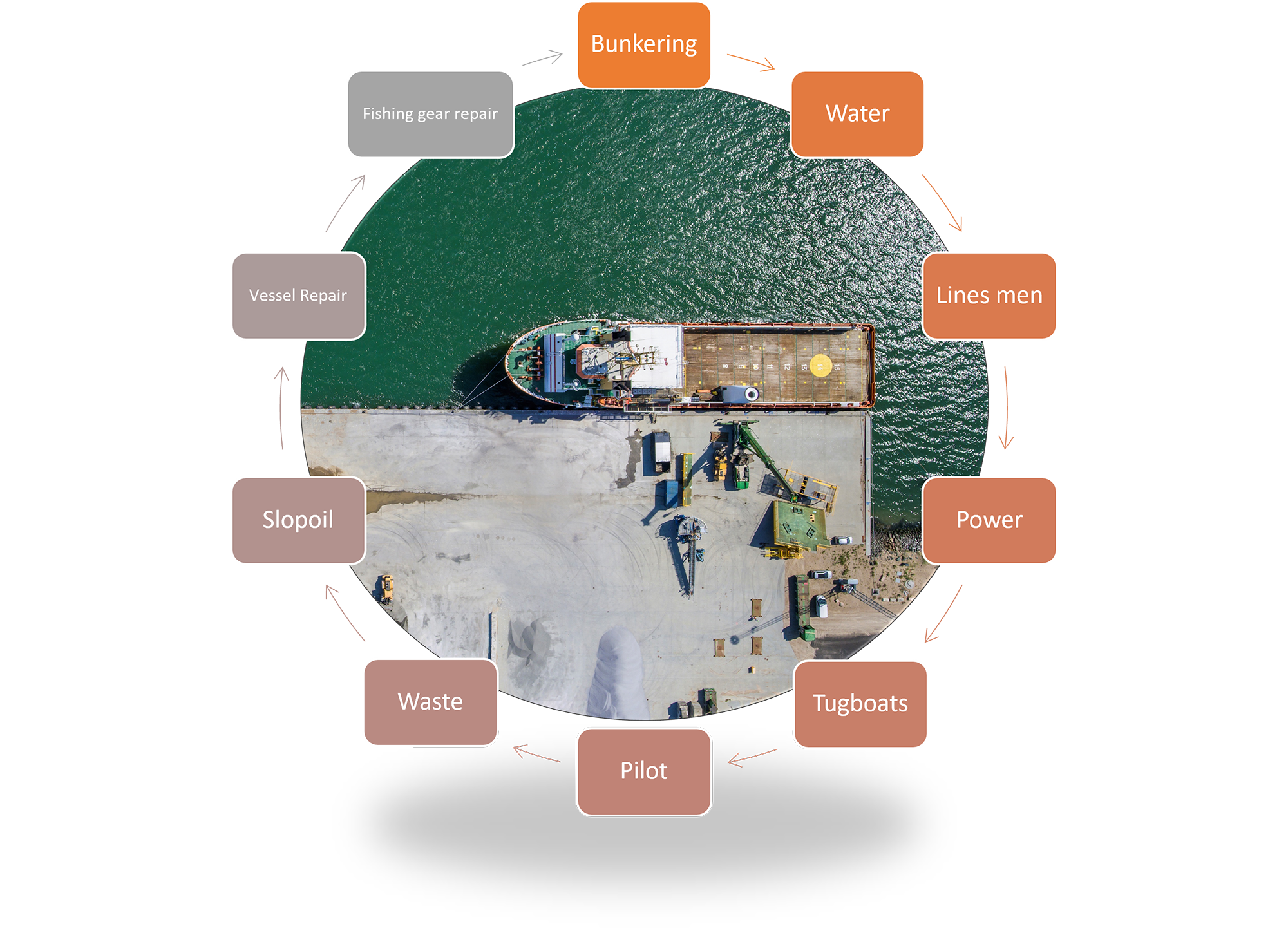 ISO-certified port
The Port of Thyboron meets documented standards in relation to quality, the environment and occupational health and safety. The Port of Thyboron has had a certified management system within the ISO 9001, ISO 14001 and ISO 45001 standards since 2020.
More about QHSE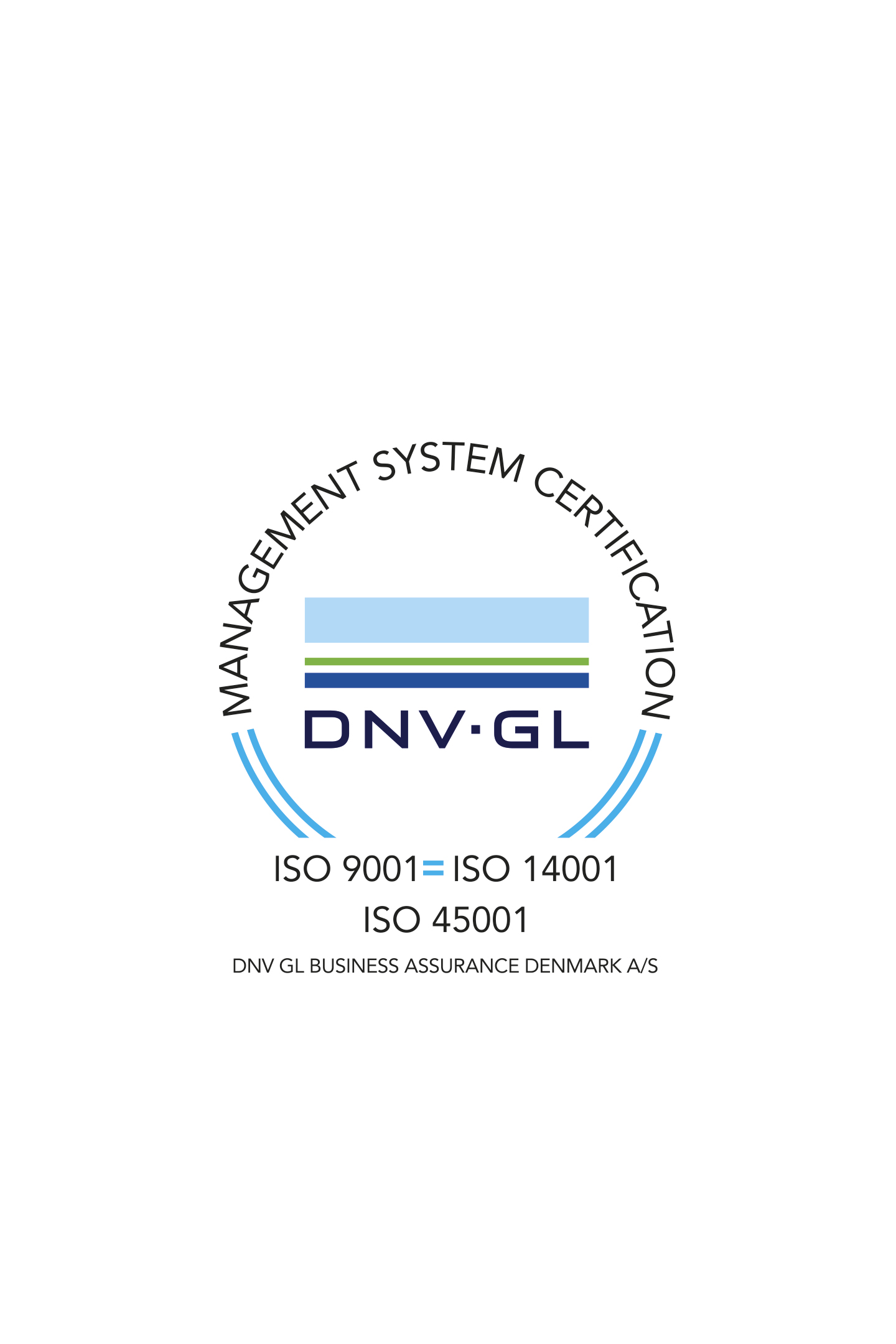 The first offshore wind project, Nissum Bredning, was installed from the project quay facilities in Sydhavnen, by Siemens and Aarsleff in close cooperation.
Over 100 local companies
The full range of services is available at the Port of Thyboron. You will find qualified expertise, always applied with the same goal in mind – customer satisfaction. All these companies are at your disposal, and we have made it easy to find the right expertise on this website.
A peek into the industry
Take a peek into the many professions that use the Port of Thyboron. There are some very good examples on Instagram of how port users work and utilise Thyboron Port.