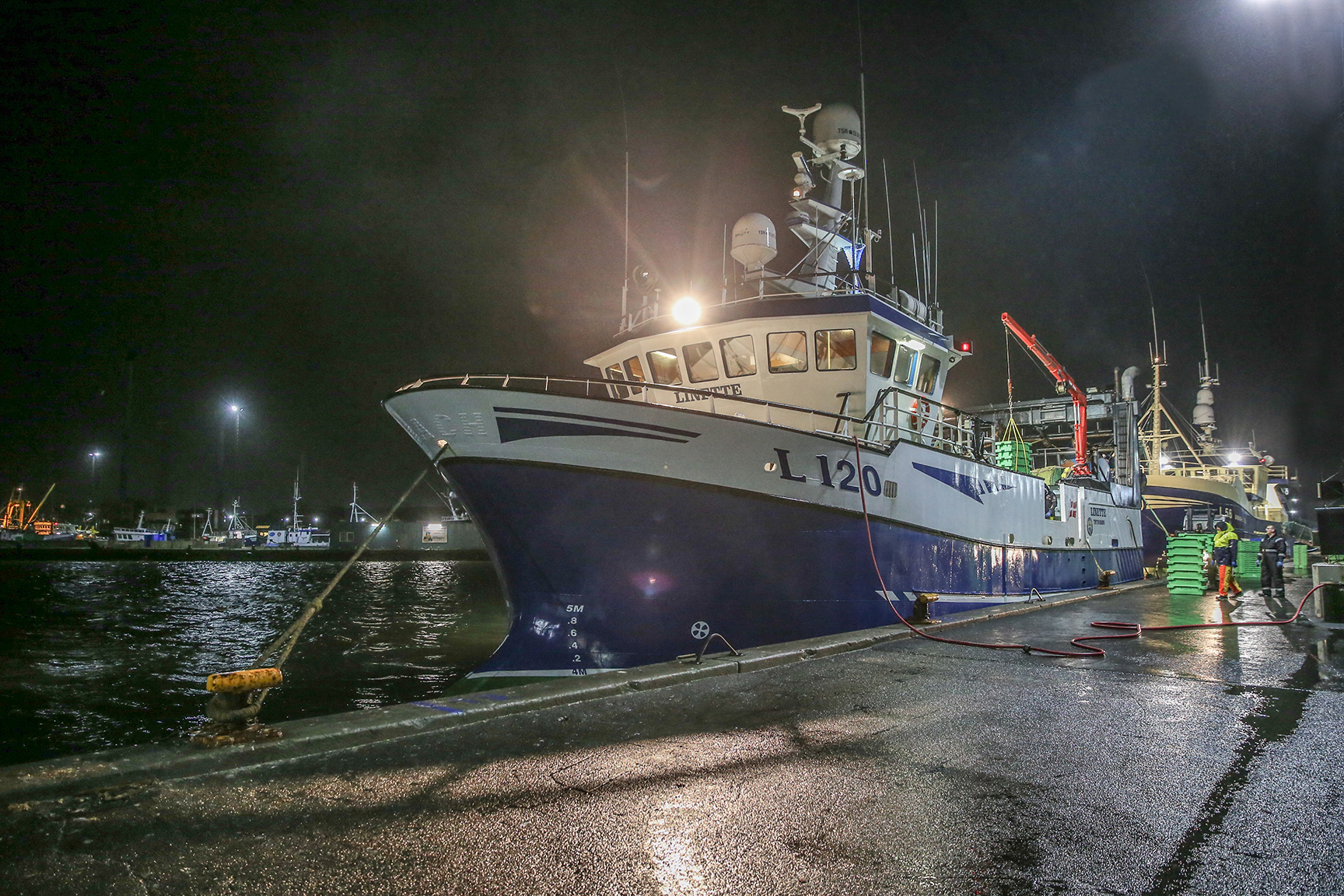 Fishing for human consumption
MSC-certified North Sea fish of excellent quality for all of the EU
Modern fishing in a modern port
With a strategic location close to fishing grounds in the North Sea, the Port of Thyboron has roots in fishing for human consumption. Fishing for human consumption has developed steadily and been modernised over the years, and now uses safe vessels with good working conditions for the crew, and equipment that ensures consumers the best quality.
Markedly improved working conditions on board fishing vessels increase the safety of fishermen and preserve the fish quality.
Specially designed port facilities for fishing for human consumption
Easy access to fish discharging and refilling of supplies is essential for fishing vessels, so they can quickly return to sea while the fish quotas are open. We therefore take pride in ensuring that fishing crews have the right working conditions and consider their workflows when we build new port infrastructure.
Box rental and washing facility
To ease the workflow for fishing crews, we have established a box washing facility right next to the fish auction, to make it easy to handle and clean fish boxes.
A box washer with a capacity of 750 boxes per hour cleans fish boxes while the fishing vessel is in port to unload fish.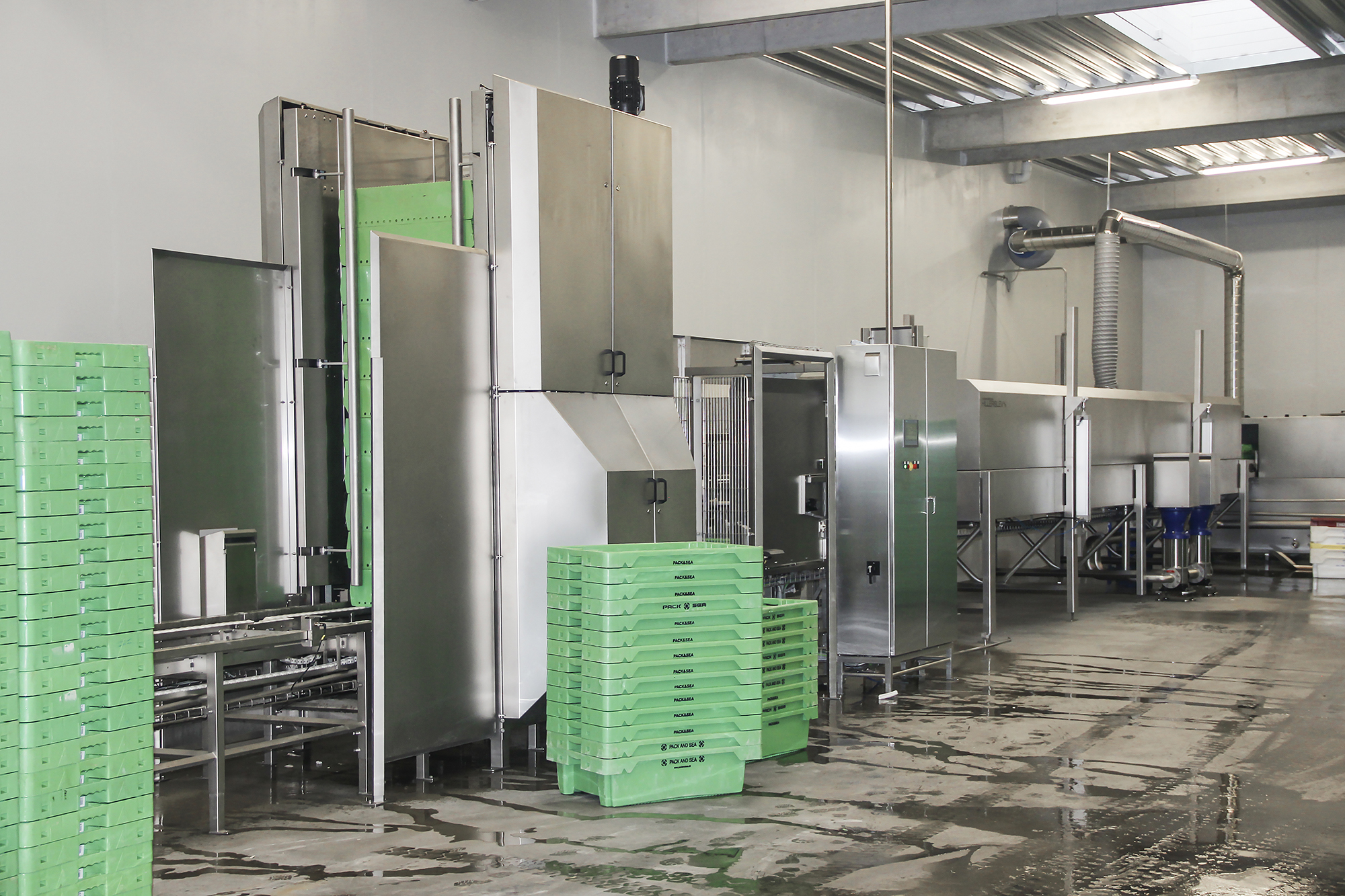 Environmentally responsible fishing
Danish commercial fishing at the Port of Thyboron is highly MSC certified.
MSC certification is the consumer's guarantee that the fish have been caught in an environmentally responsible manner using sustainable practices, and that no overfishing occurs.
When seafood carries the 'blue fish' MSC logo, it means that the fish come from stocks that are not threatened, where the marine environment is preserved and the fishing is well managed.
See more about MSC certification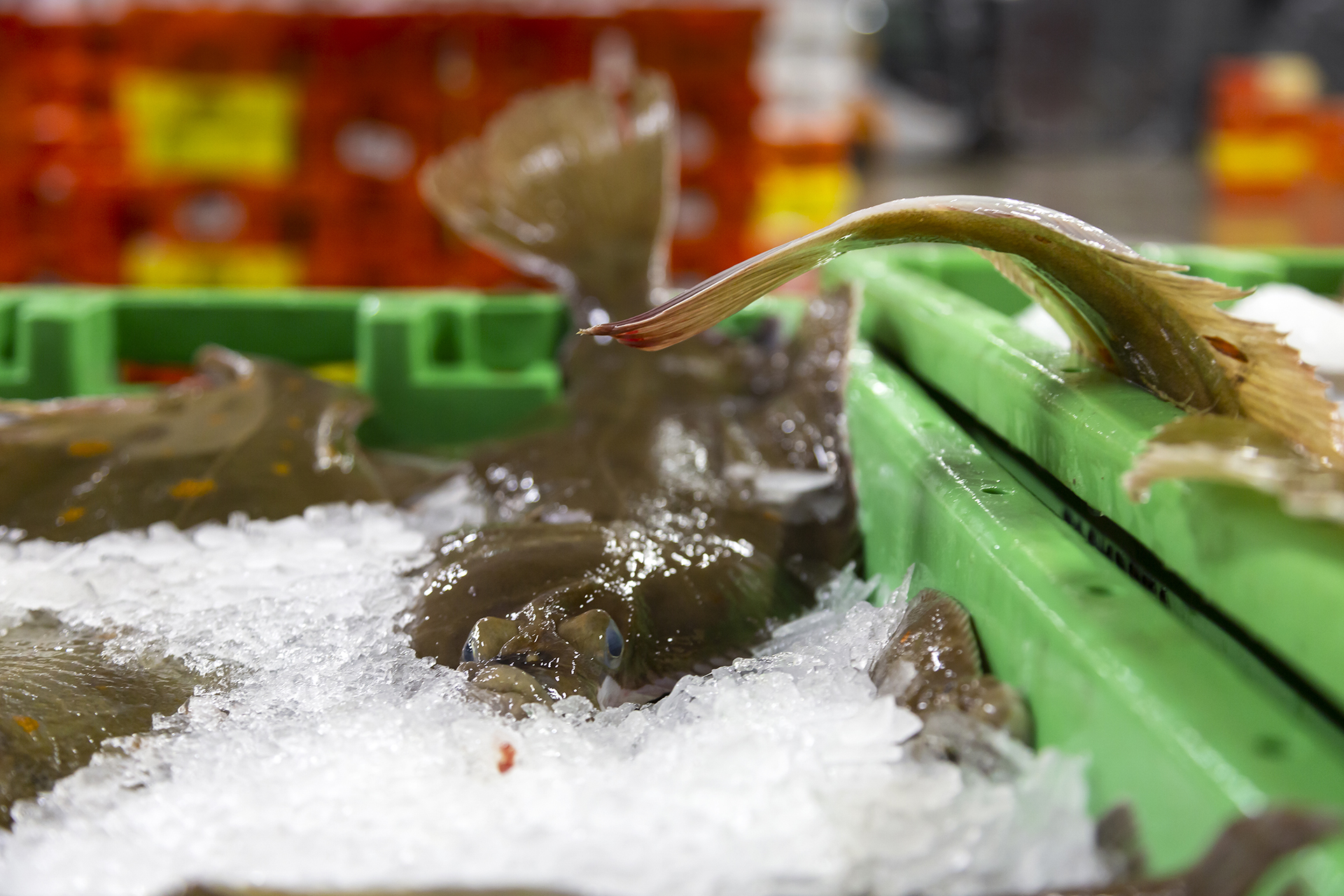 Highlights for fishing for human consumption
Greater capacity for newbuildings
The Port of Thyboron has renovated the entire harbour basin in Vestre Inderhavn. The water depth at the quay for newbuildings has been increased, and quay capacity for fishing for human consumption and transit fishing vessels from Belgium and the Netherlands has been expanded by 167 m.
Find out more about the renovated harbour bassin for newbuilds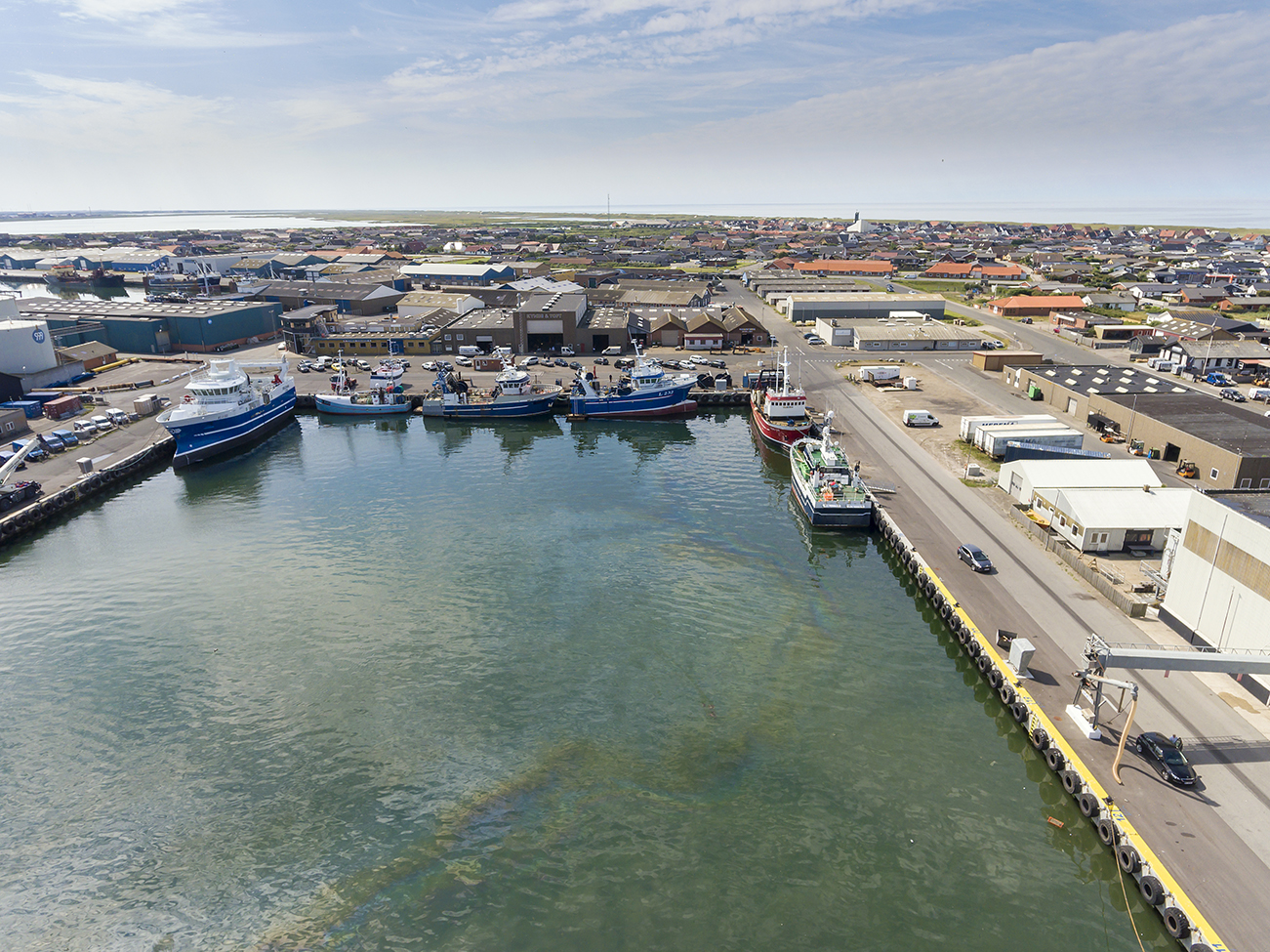 First-class new fishing vessels are coming into the world at Thyboron
Several newbuldings are fitted out every year at the Port of Thyboron. They are built in the Vestre Inderhavn harbour basin, and a full range of service companies are available at the port. The many companies work closely together and at the same time, so that the vessel becomes ready as soon as possible.
This new Linette L120 is en route to Alfred Fisker and Tommy Swarth.
Newbuilds and conversions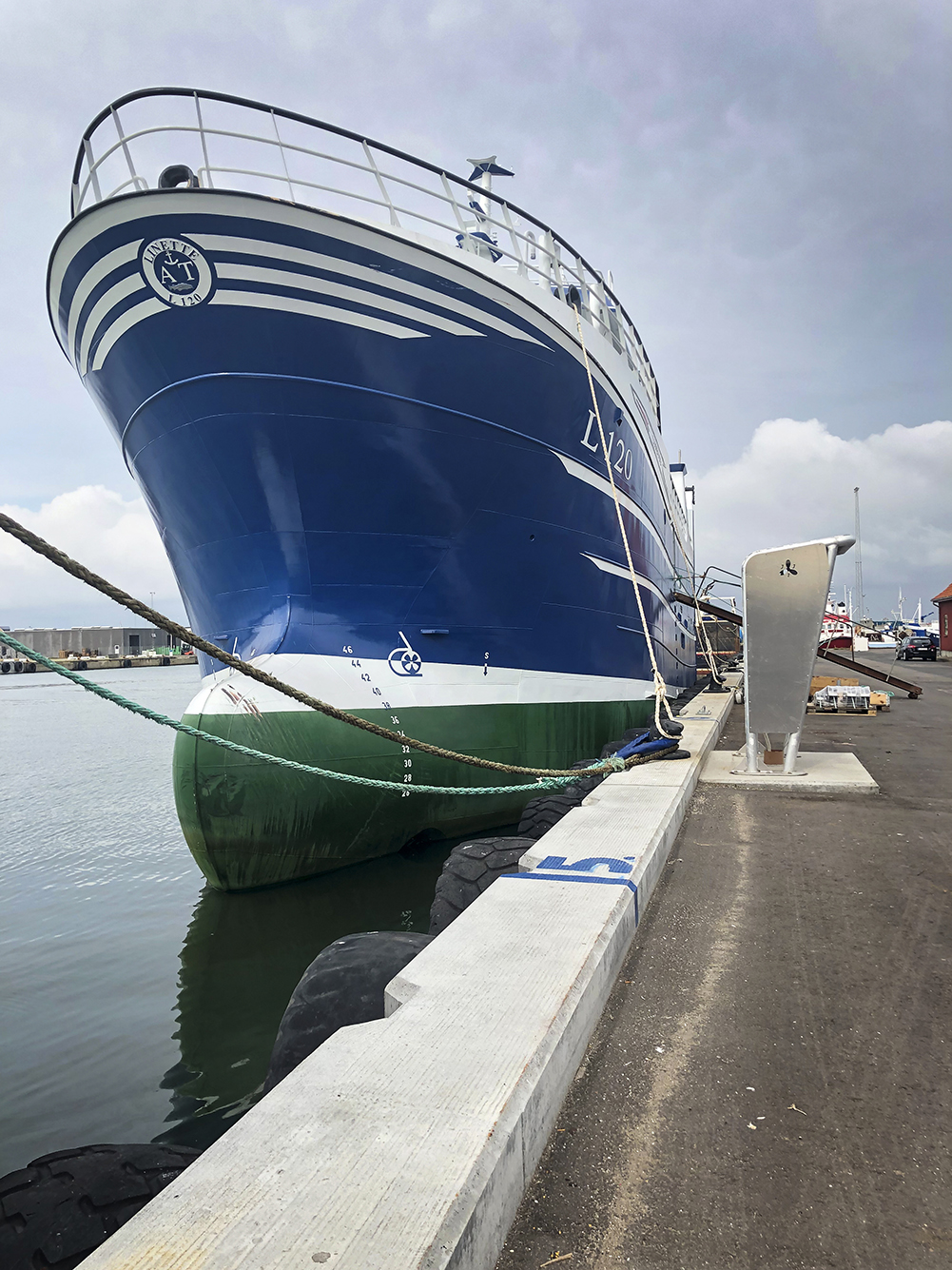 First-class service
Over 100 local companies, each with their own special expertise, are standing by when you sail into the Port of Thyboron. There is a long tradition of maritime services in Thyboron, with a strong focus on giving customers the absolute best service. Rarely do you see so much expertise gathered in one place. If your vessel docks in Thyboron, all these companies are available to you at the same time. This clearly optimises and reduces time spent ashore. A lot of maintenance can be done while you are in port to unload fish.
News for fishery for human consumption
At the Port of Thyboron, we do our best to ensure good working conditions for fishing crews. Below, you'll find the latest initiatives to the benefit of fishing for human consumption and upcoming fishing events where you can meet us.
Upcoming events for fishing for human consumption
Operational information for fishing for human consumption
The environment is everyone's responsibility, and we make it simpler.
A peek into the industry
Take a peek into the many professions that use the Port of Thyboron. There are some very good examples on Instagram of how port users work and utilise Thyboron Port.