Newbuilding L120 Linette
Alfred Fisker has extensive fishing experience and chose, together with his partner Tommy Svart, to order a new vessel for delivery in June 2021. A buyer was found and the slightly older vessel, L120 Linette, was sold in May 2019, making it possible to finance a new vessel. Alfred Fisker and Tommy Svart seized the opportunity to upgrade the 20-year-old vessel to an ultra-modern trawler, with built-in flexibility to be re-rigged as a flyshooter and ready for compliance with future environmental requirements.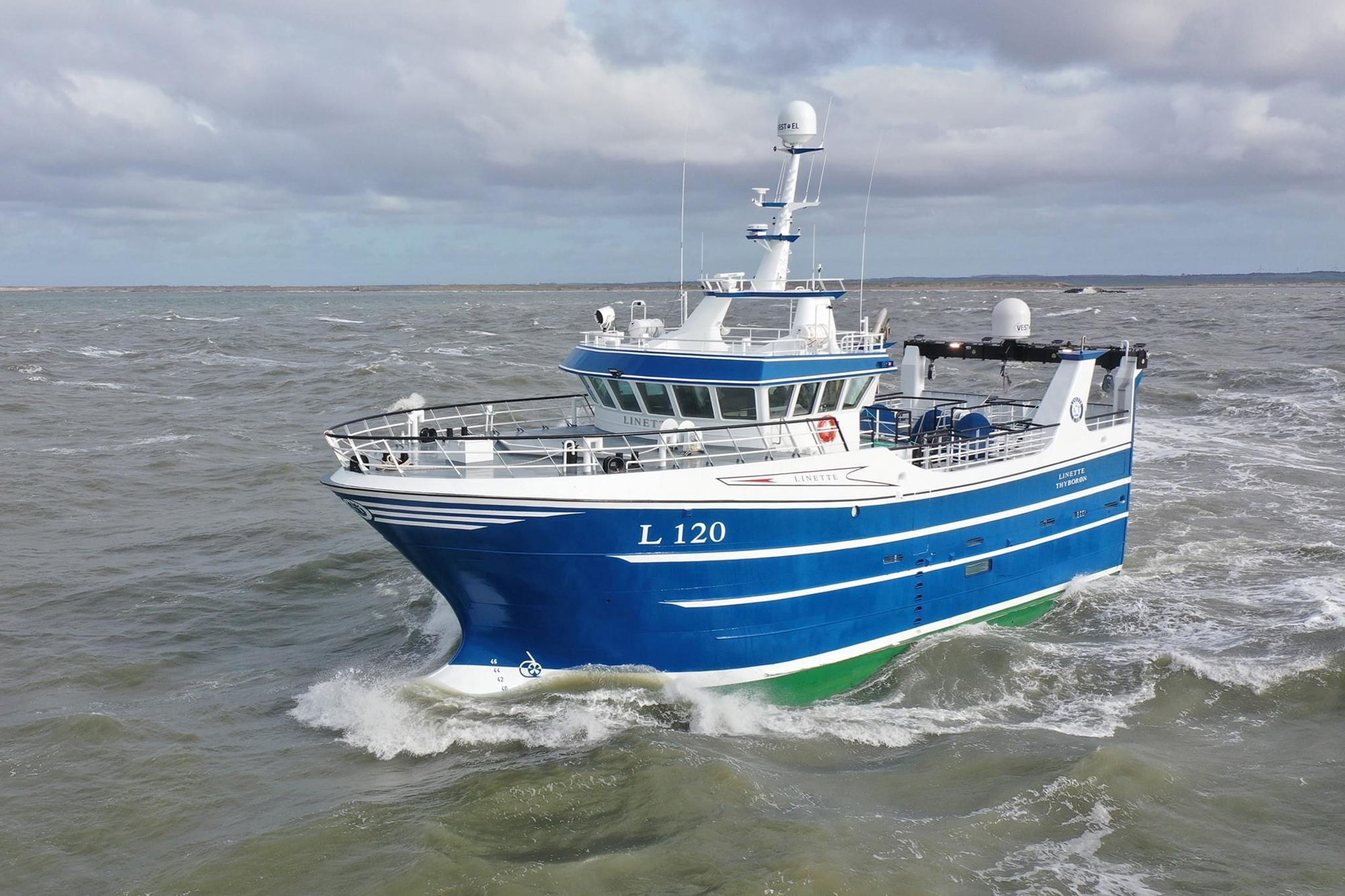 The new Linette looks great and has a green hull that contrasts nicely with the water surface. The vessel is slightly larger than its predecessor, with a length of 28.60 m and a width of 9.2 m, offering more space for cargo, optimised fish handling and crew comfort. She is categorised as a multifunction trawler that can also be re-rigged as a flyshooter, and given the current environmental focus, the driveline has been designed for greater fuel efficiency.
The vessel will have a crew of eight. The design was created by Vestværftet in Hvide Sande, and the vessel was built and fitted out by Thyborøn Skibs & Motor A/S at the quayside in front of the company at the Port of Thyboron.