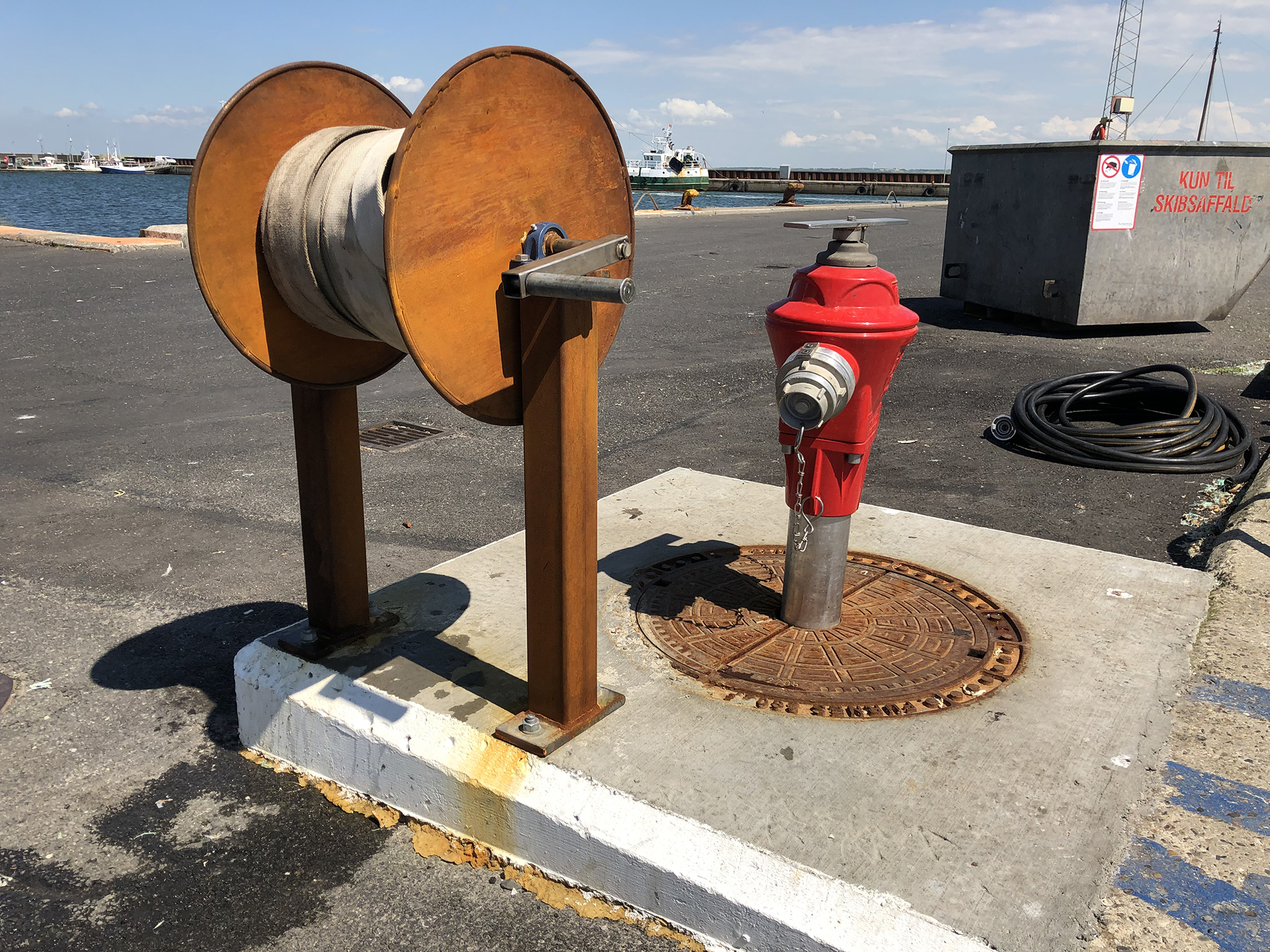 New water supply for fishing for human consumption
New water hydrants and hose rolls on Konsumkaj
The Port of Thyboron has installed four new water hydrants at Konsumkaj to supply drinking water for crews and fresh water for ice machines on fishing for human consumption vessels.
There are two outlets on the water hydrants, one for a washdown hose, for cleaning cargo holds and the vessel after unloading, and another for two or three-inch water hoses for filling drinking water.
The water hydrants have a booster pump that raises the pressure to 16 bar. This ensures efficient water refilling, with a capacity of 80 m3/hour, and thorough cleaning of cargo holds and vessels after unloading.
The hydrants supply clean drinking water from the water works, which regularly tests the water quality.
They are frost-proof and hence reliable 24/7/365.
Hose rolls
A new hose roller for easy handling of water hoses has been tested on Konsumkaj. This makes it easy to roll hoses out and up again, and ensures that they are near at hand at the quayside.
Each water hose is 25 metres long. Three hoses are mounted on the hose roller, so the total range is 75 metres. Extensions can be requested from the port guard as needed.
Four hose rollers are being built for Konsumkaj, so that there will be a roller at each water hydrant once complete.
Published Friday, July 9, 2021