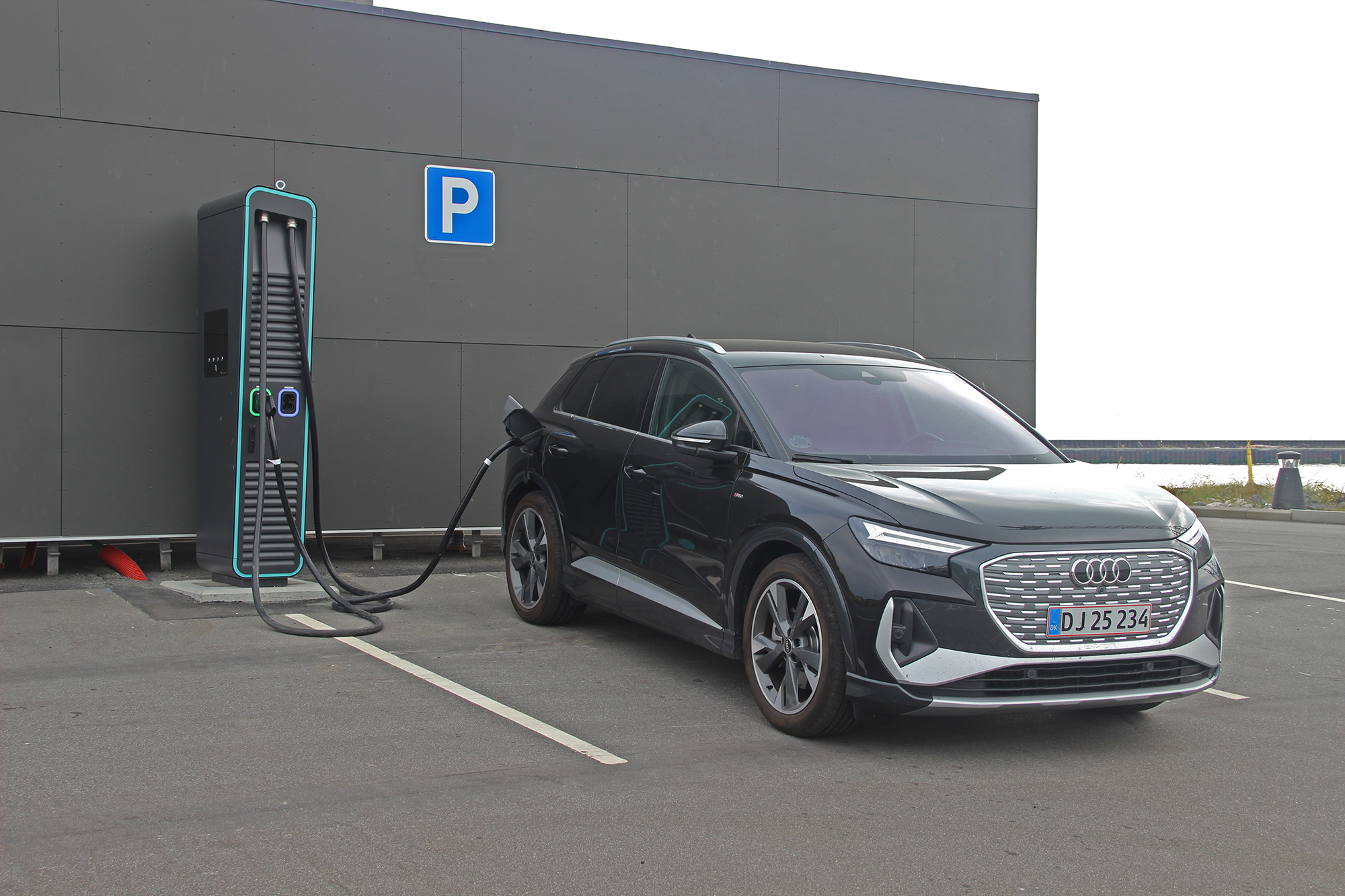 Hyper Charger at the Port of Thyboron
Rapid 150 kW charger and two CCS connectors
Recharge your electric vehicle in no time
Electric vehicle drivers will be quickly on the road again.
Charging stations on the Spirii network provide rapid charging.
Rapid charging in Thyboron
Electric vehicles should have access to a rapid charging station – a Hyper Charger. The Port of Thyboron has therefore decided to install the first rapid charging station for electric vehicles in the local area.
The rapid charger has a capacity of 150 kW and two CCS connectors, each supplying at least 75 kW.
The charging station uses the Spirii network, which is open to all electric vehicle drivers and can integrate all types of hardware (from 22 kW AC to 350 kW DC). This makes it easy for drivers to get a full recharge, whichever EV they drive.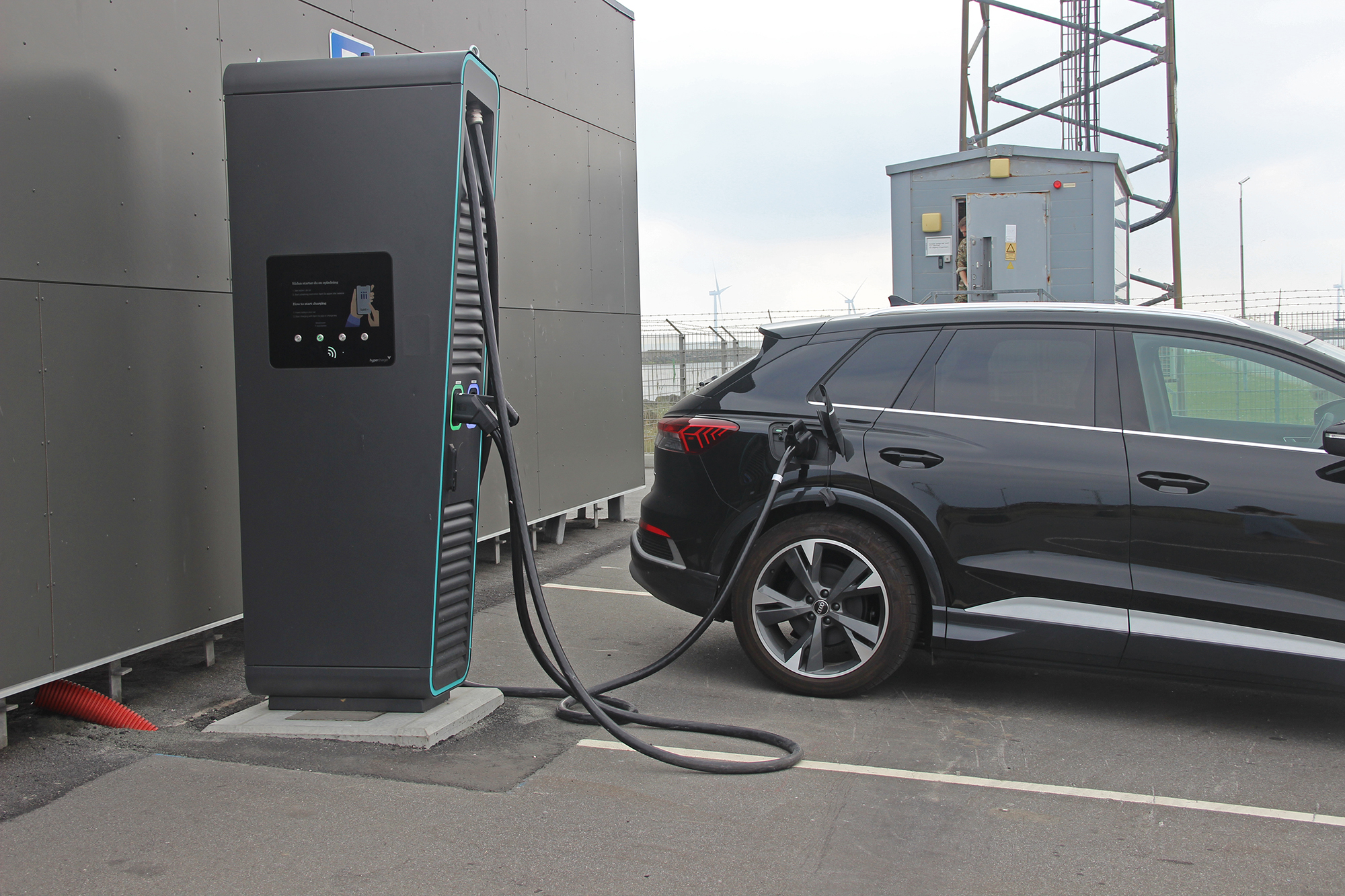 Ready for app control
The rapid charging station is used in combination with the 'Spirii Go' app, available from both Appstore and Google Play.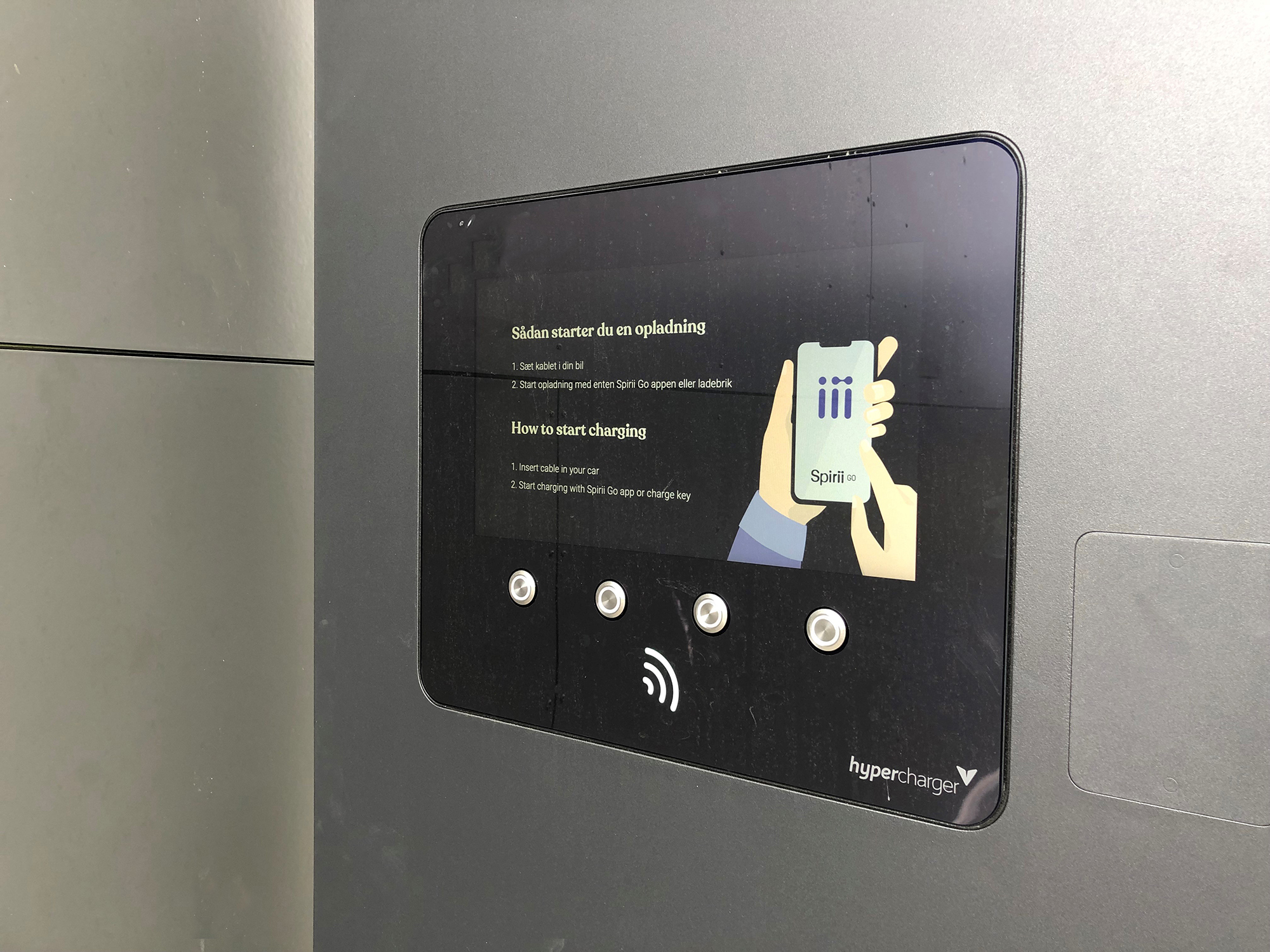 The rapid charger at the Port of Thyboron has a capacity of 150 kW!
All drivers can now charge their electric vehicle quickly at the port office at the address: Tankskibsvej 4, 7680 Thyboron.
Remember to move the vehicle as soon as charging is complete, so other vehicles can plug in.