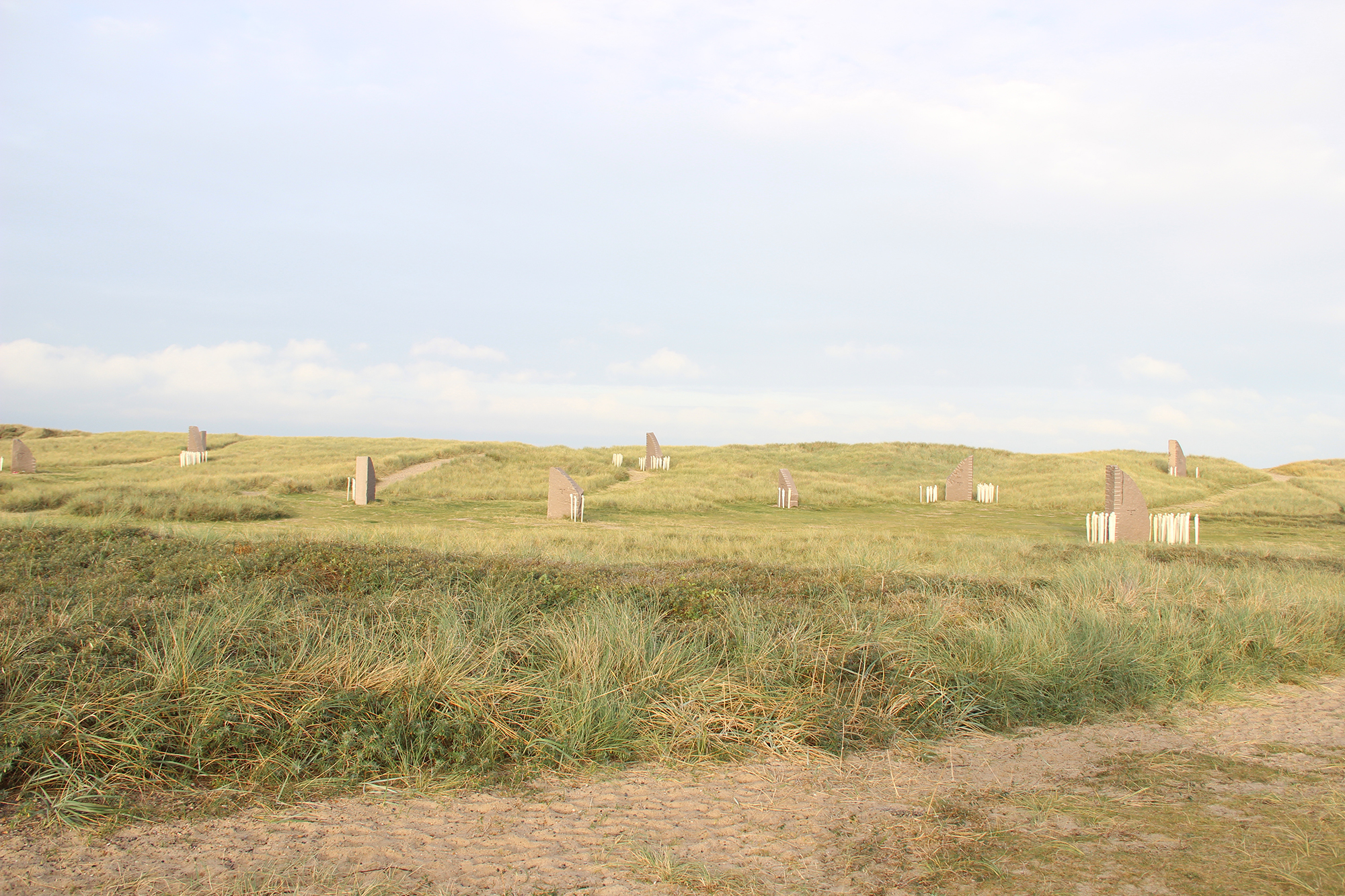 Tourist attractions
Innovative and unique experiences for children and adults
Experiences that you will remember
Thyboron has countless locals who are passionate about their home town, and strive to give visitors some very special and perhaps even unforgettable experiences.
Several attractions have international appeal, and there are many 'hands-on' experiences for children and adults alike in the distinctive coastal setting.
Some examples are outlined below in no particular order.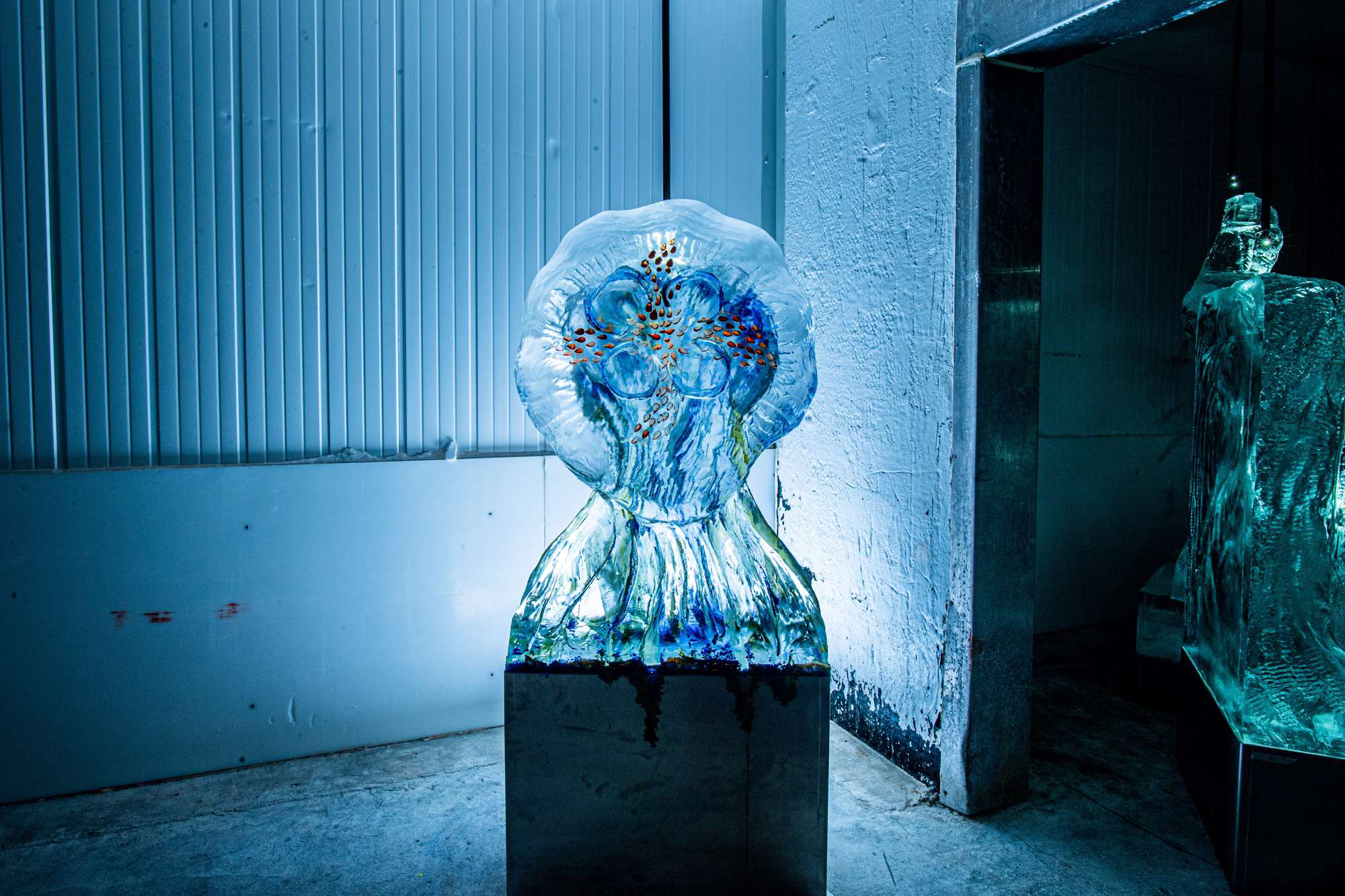 Iskunsten
More about Iskunsten
Iskunsten in Thyboron is Europe's only year-round exhibition of ice sculptures. Ice is a living material that changes over time. It also interplays wonderfully with light to create enchanting scenery.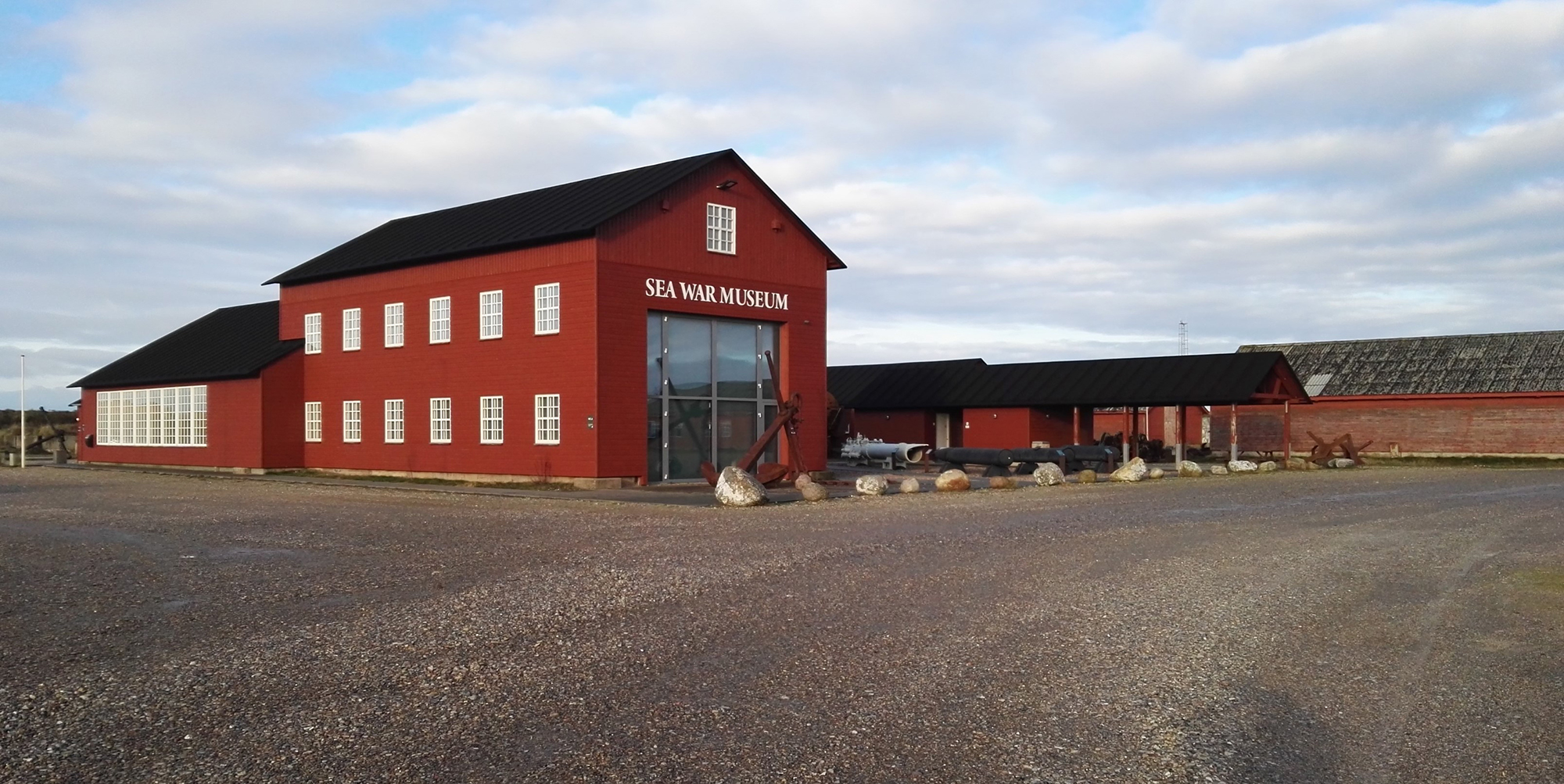 Sea War Museum
More about the Sea War Museum
Sea War Museum Jutland exhibits a range of effects from the Battle of Jutland and other naval battles. "War is a tragedy and should not be glorified, but history should be told and the victims should be remembered," notes the museum's motto. It is war itself that is the enemy.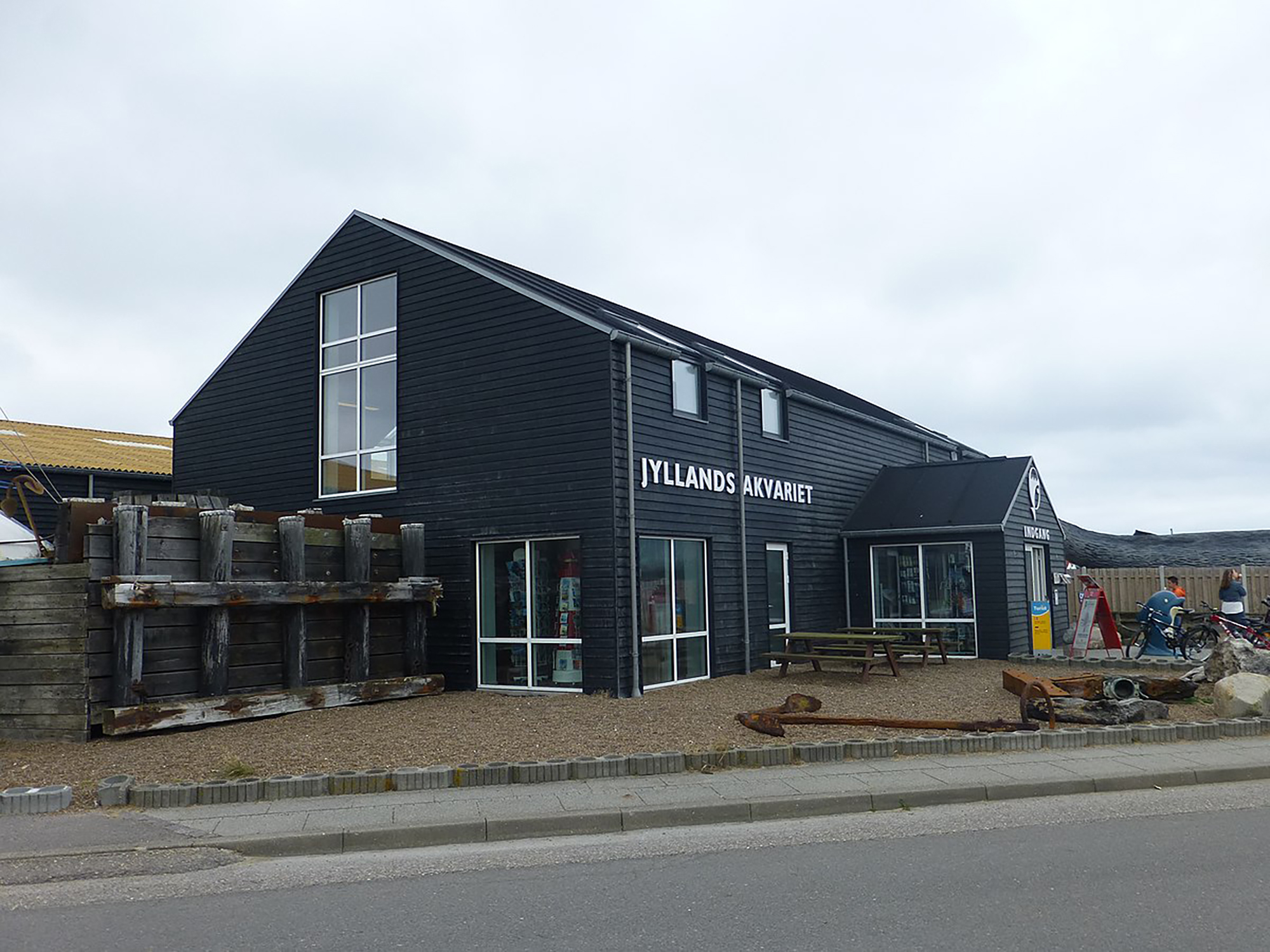 Jyllandsakvariet
More about Jyllandsakvariet
Is there anything better than hands-on experiences? Jyllandsakvariet doesn't think so, as the aquarium offers a very wide range of interactive activities for children and adults. Do you dare to touch a shark? Or hold a crab? Can you find your own amber?

Sneglehuset
More about Sneglehuset
Sneglehuset in Thyboron was the first Danish attraction to be exhibited in miniature version in Hamburg's Miniatur Wunderland, with its fairytale radiance from the real beach shells.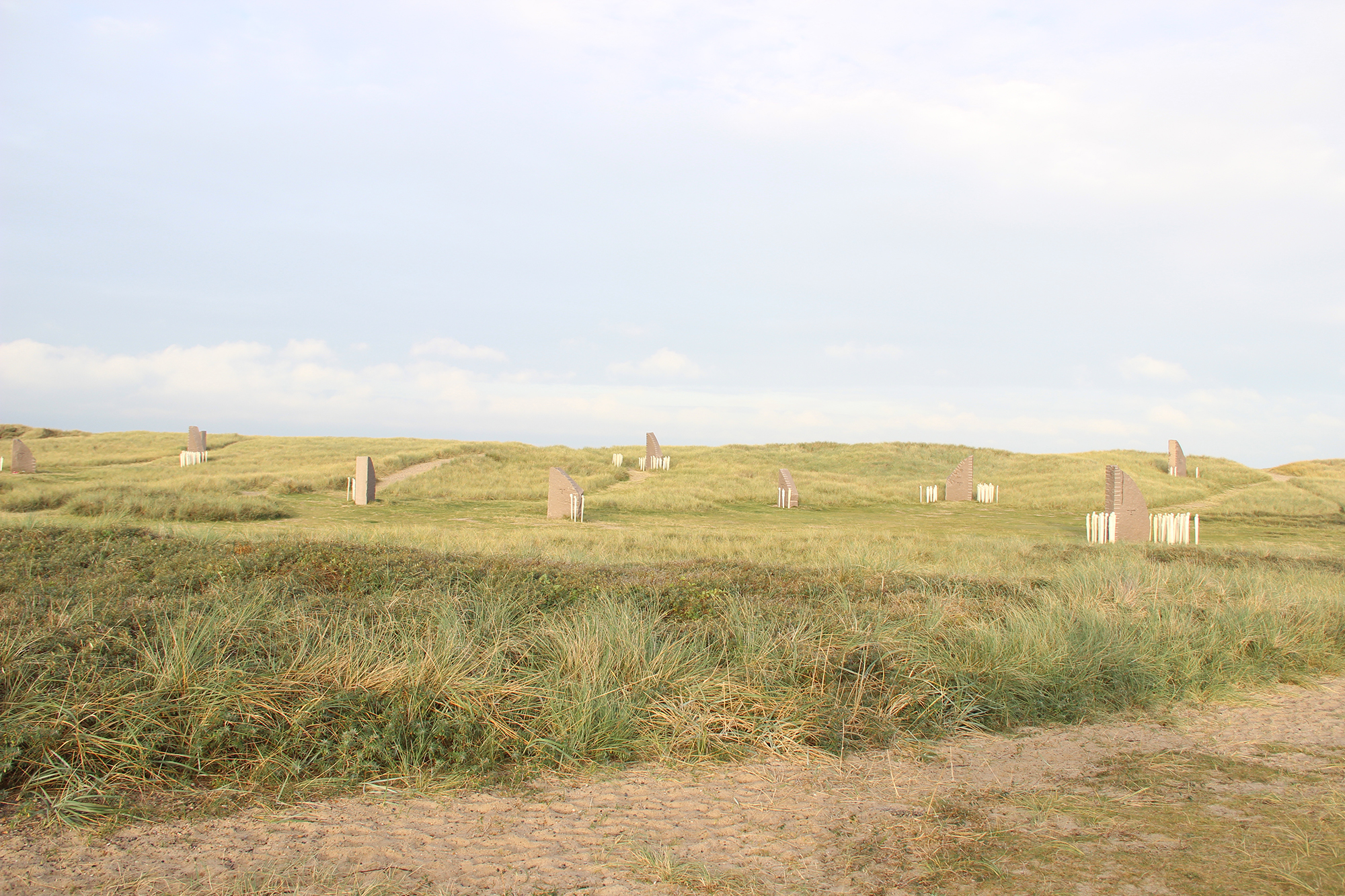 Memorial park
More about the memorial park
The world's largest naval battle took place in 1916. This event is marked by a memorial park, where a number of large granite stones placed among the dunes represent each ship that sank.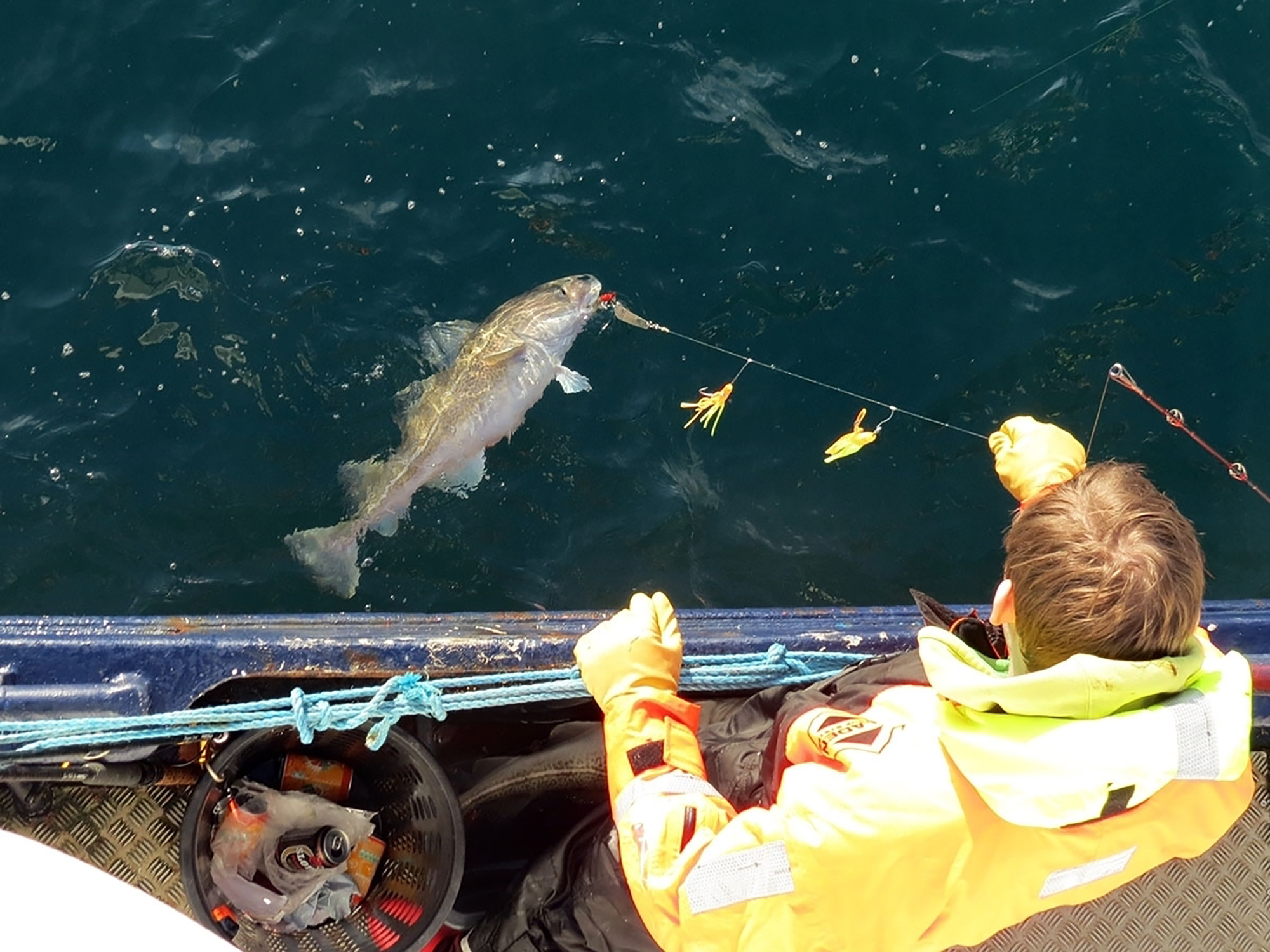 Fish safari
More about Ivans Lystfiskeri
Ivans Lystfiskeri also offers hands-on experiences. You can go on a sea safari and catch cod, saithe, ling and catfish, or go flatfish fishing for plaice or even turbot.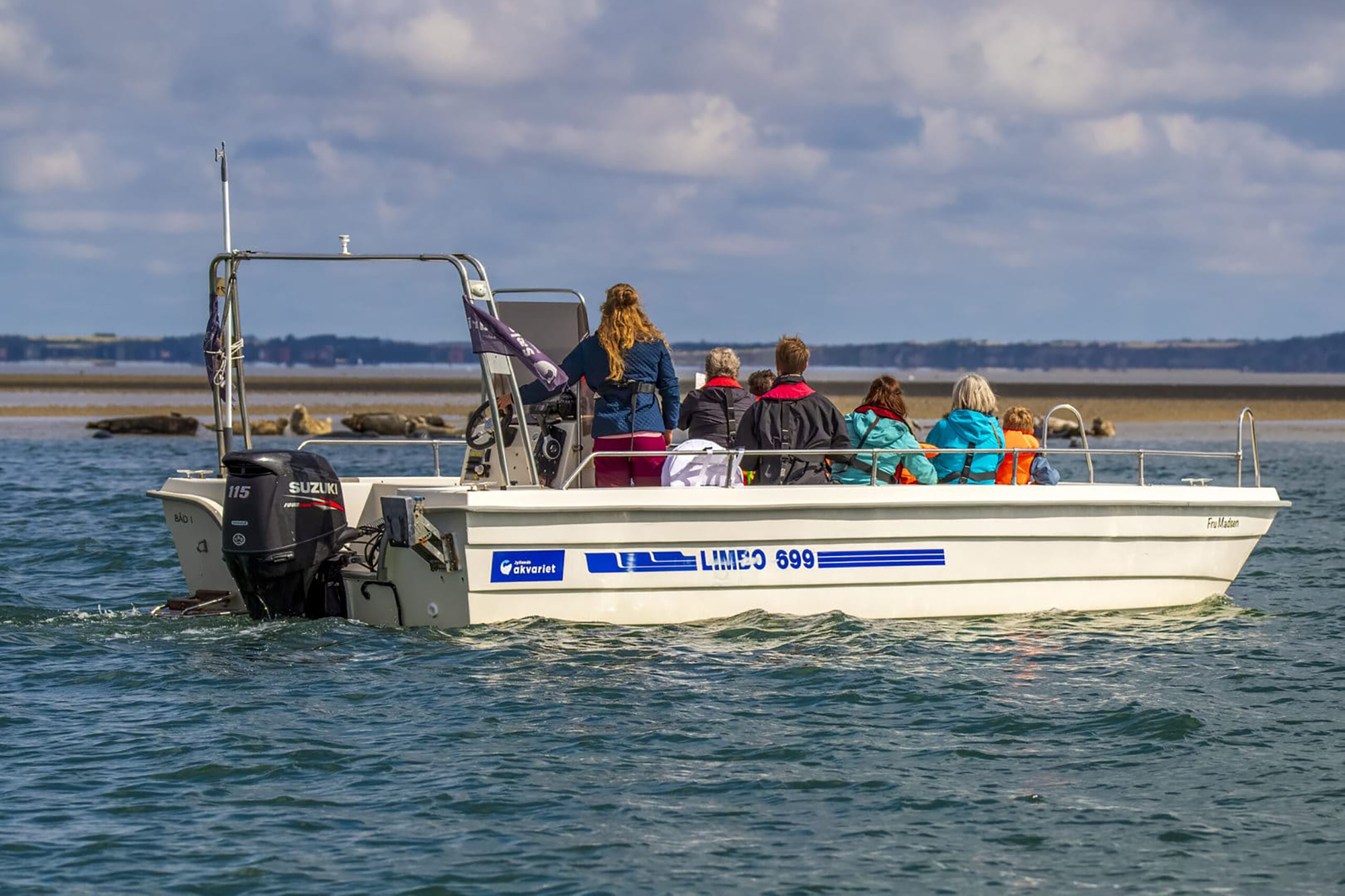 Seal or dolphin safari
More about seal safari
Jyllandsakvariet offers experiences of nature, and seal and dolphin safaris are certainly some of them. You can go out onto the Liim Fiord in a small, fast boat, to where the seals are relaxing and the dolphins are playing in their natural surroundings.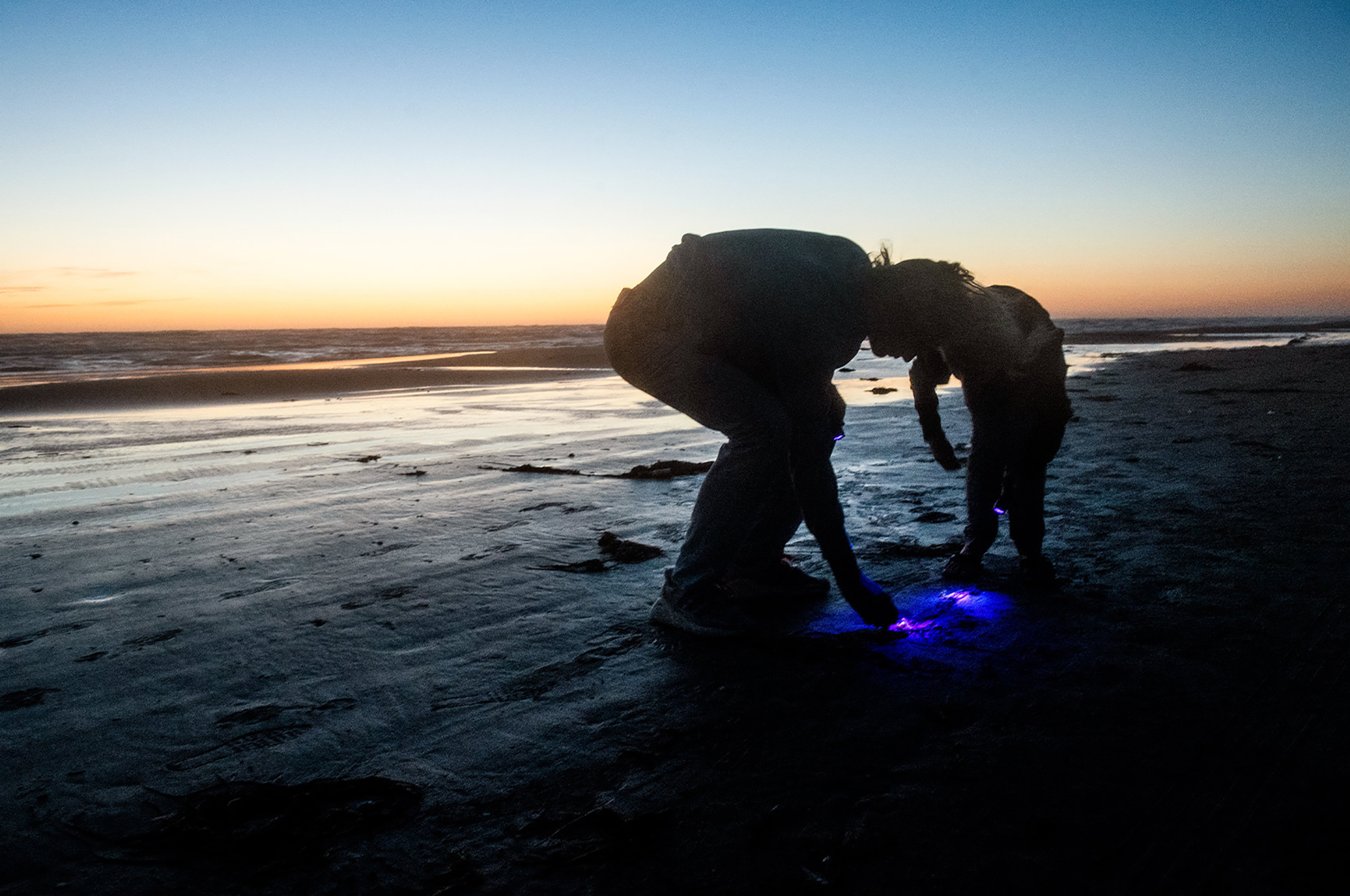 Amber safari
More about amber safari
The amber safari is another hands-on experience in Thyboron, during which you will receive helpful tips and learn where, how and when you can find amber.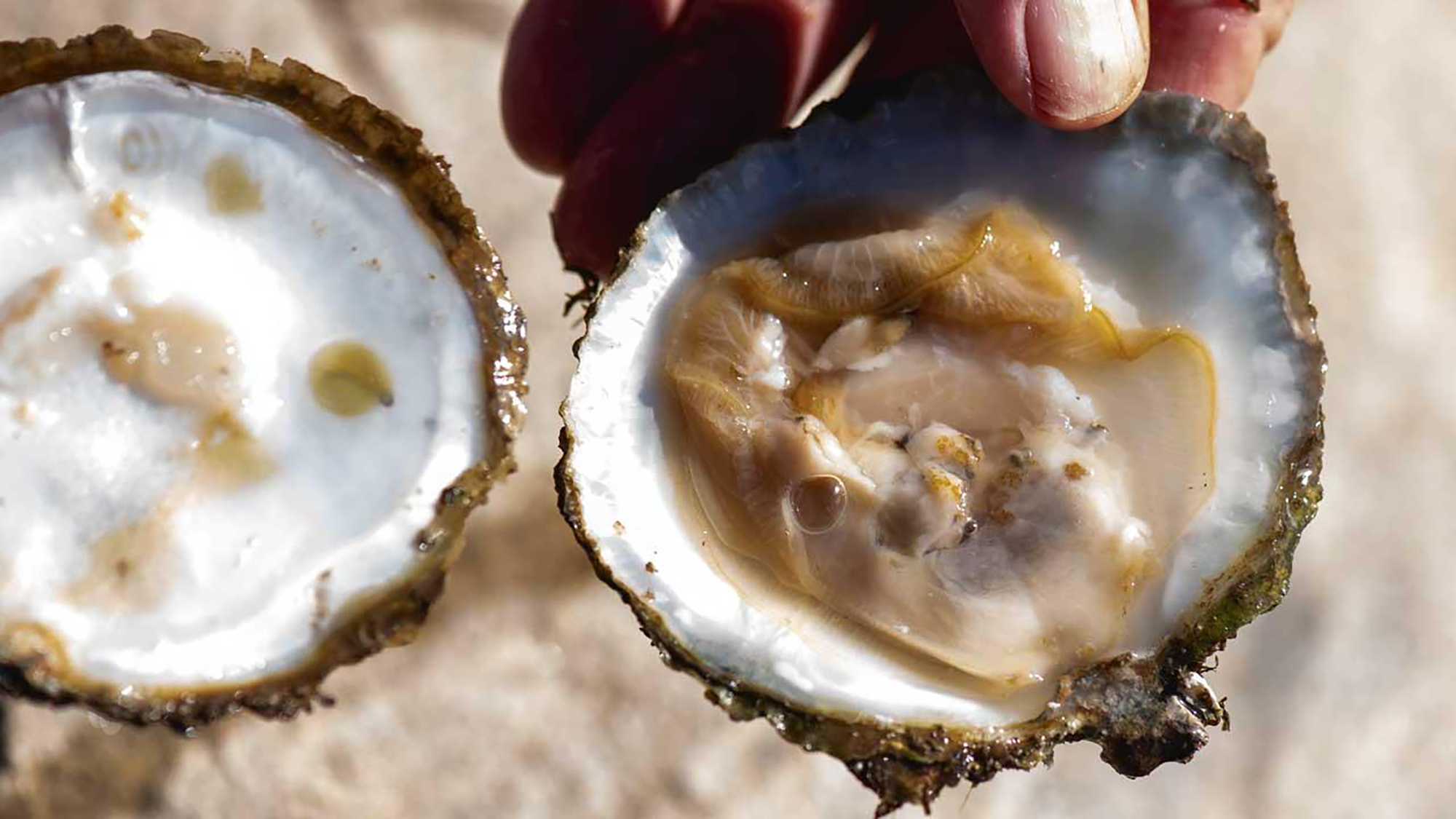 Oyster safari
More about oyster safari
The oyster safari is a hands-on experience for adults. Go oyster hunting on the Liim Fiord. In addition to learning how to catch them, you will become an expert in opening and cooking the very special Liim Fiord oysters.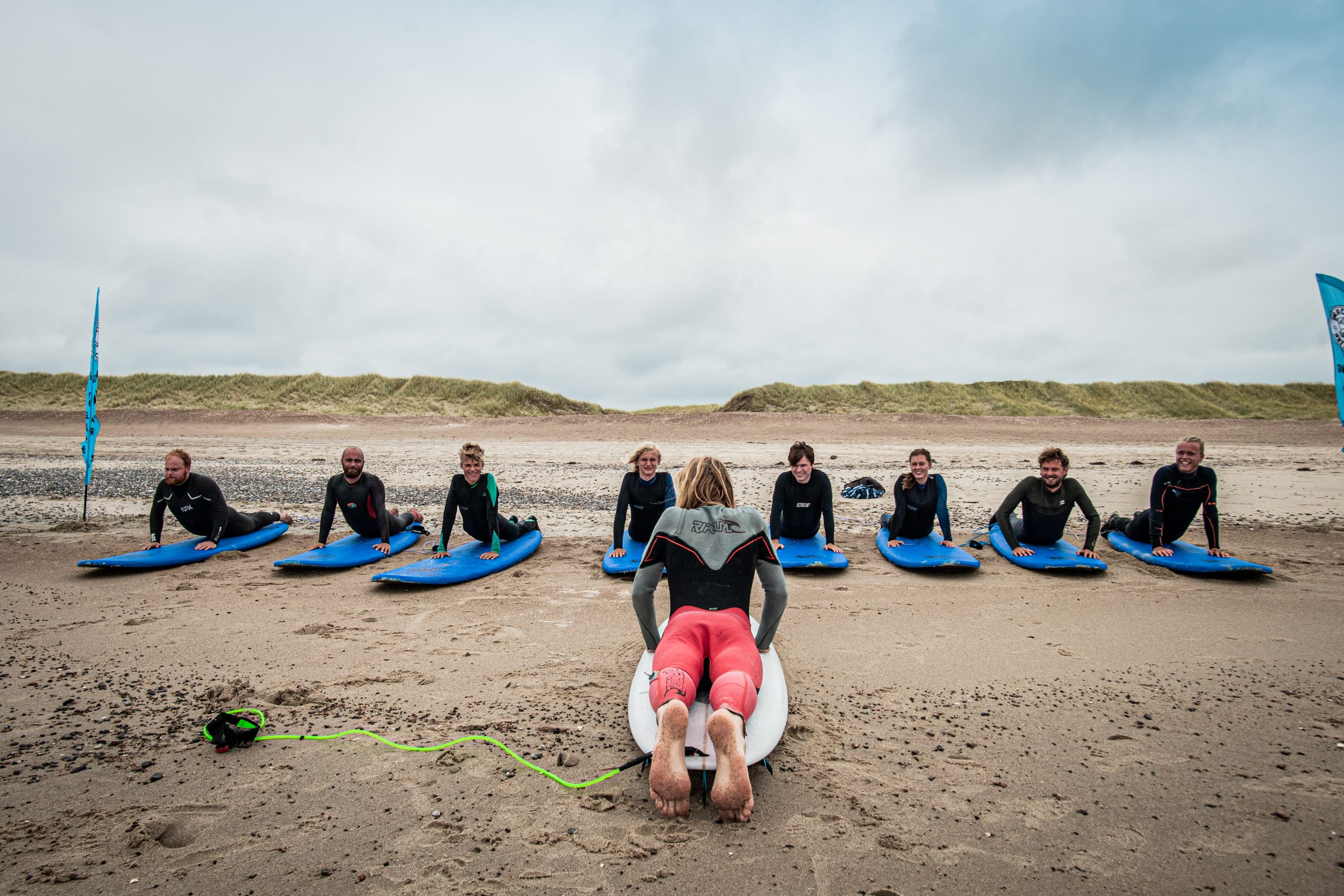 Surfing
More about Surfing
If you want to try your hand at surfing, paddle boarding or sea kayaking, or perhaps even go crab hunting, then you should visit the surf centre in Thyboron, which offers lessons in each discipline.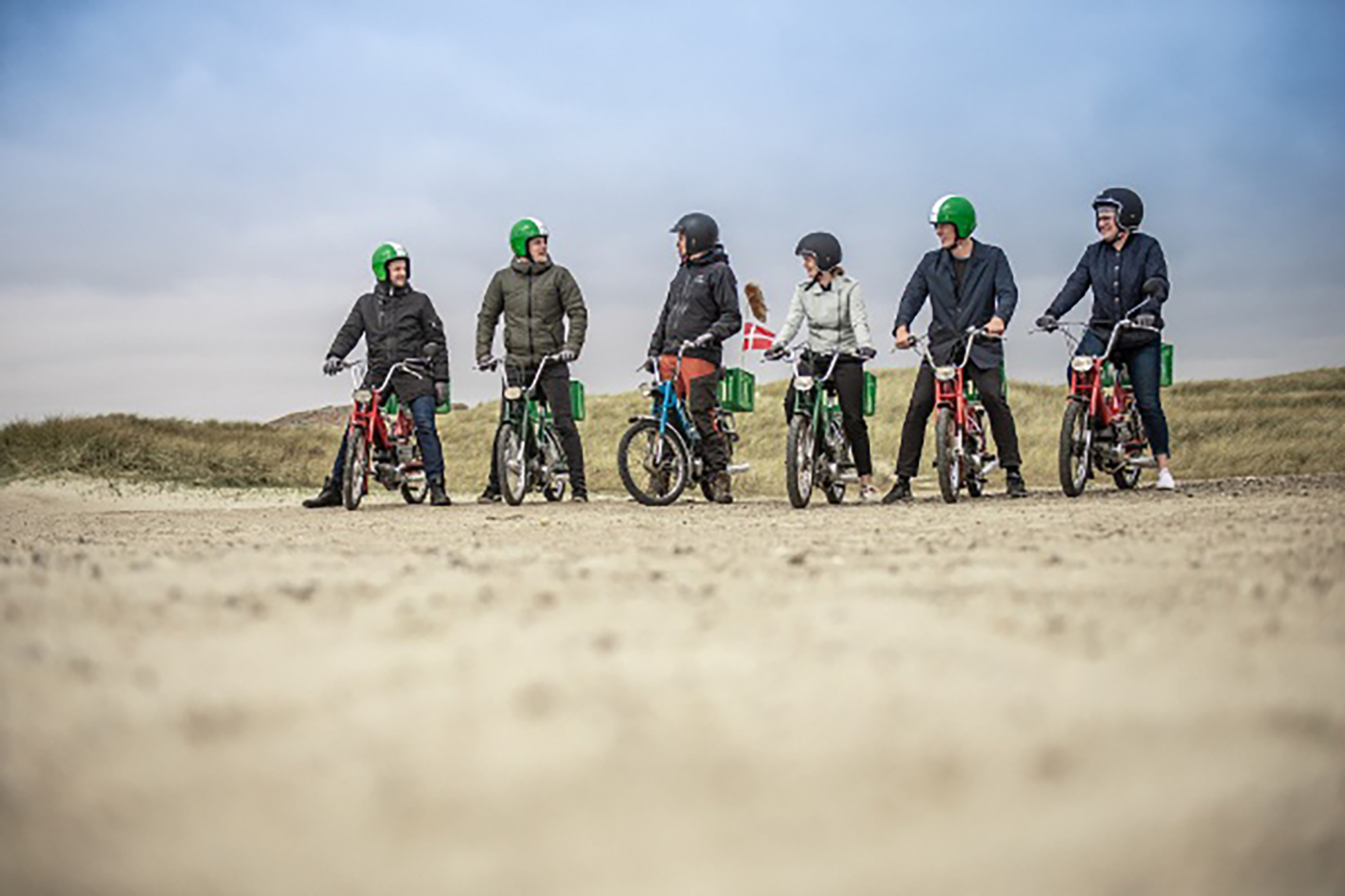 Puch Maxi tour
More about Puch Maxi tours
A guided tour can also take place on an original Puch Maxi moped. This is what Maxitours offers, guided by locals. The ingredients are wild tales and lots of good laughs, and of course dabs and lager beer.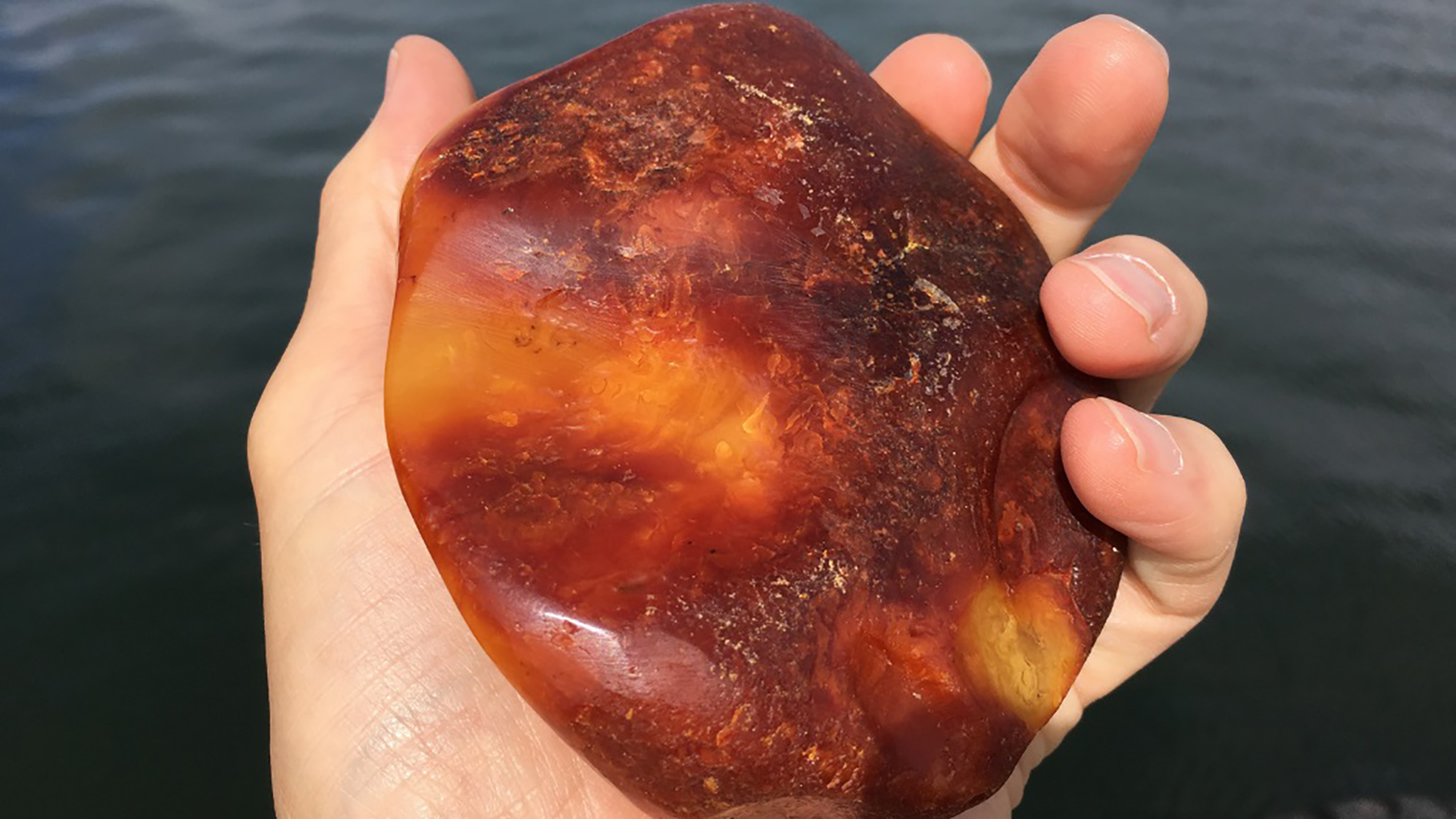 Rav Huset
More about Rav-huset
Amber is the gold of the Nordic region. Ravhuset in Thyboron features an amber gem cutter's workshop, a mini museum and even a small amber jewellery shop. The amber collection has been found over generations by the renowned 'amber' Aage and his son – the current owner of Ravhuset – Bjarne Hansen.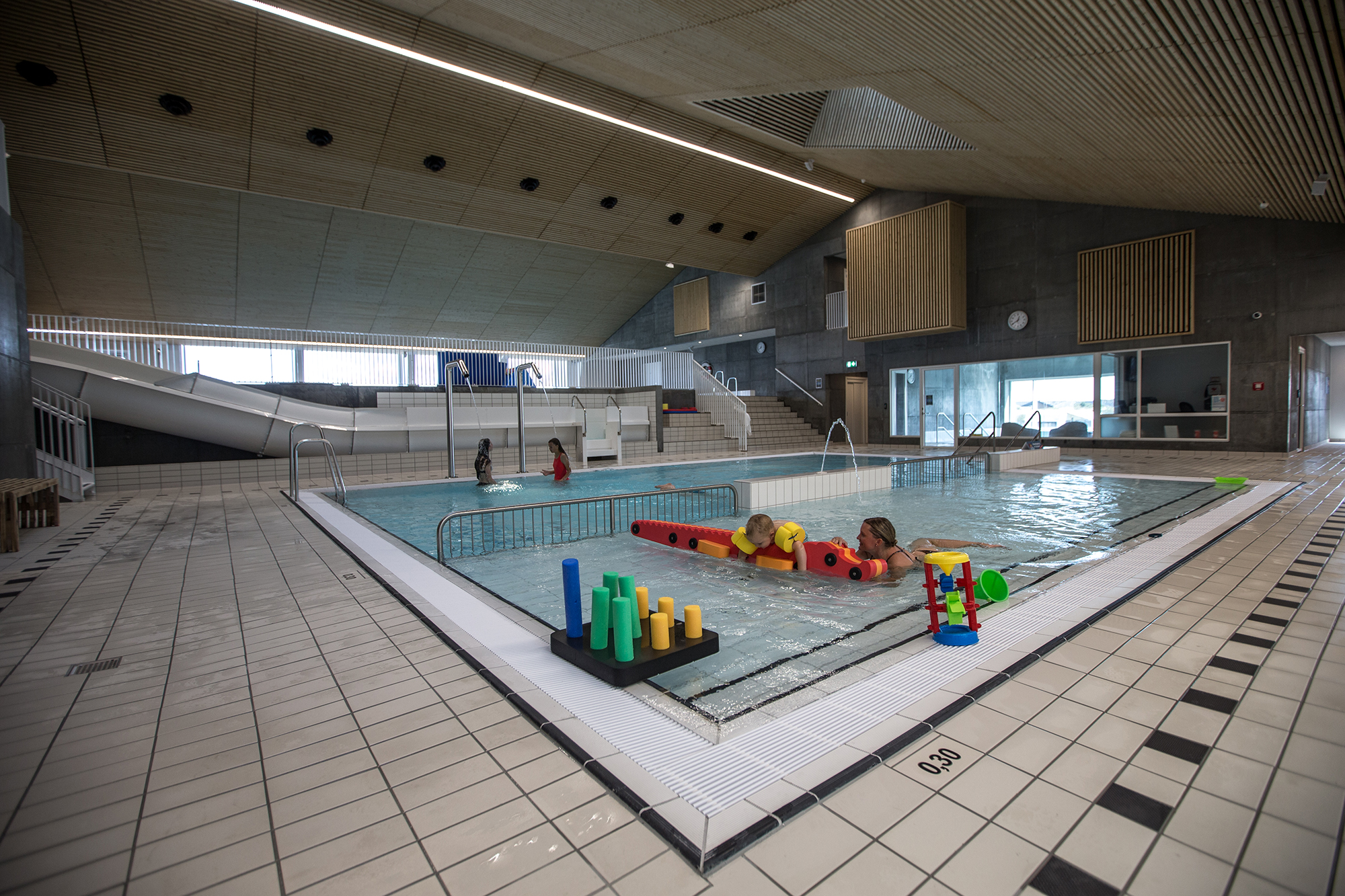 Aquapark
More about Vandwærket
Adults and children of all ages can satisfy their thirst for water fun in Vandwærket. There are pools of varying sizes, a water slide, a heated pool and a wellness area.
Vandwærket came into being in 2019 thanks to local fund raising and a strong communal belief in the idea.
Wellness
More about Wellness
Vandwærket also offers mum and dad the chance to relax and enjoy a wellness centre with bathing areas.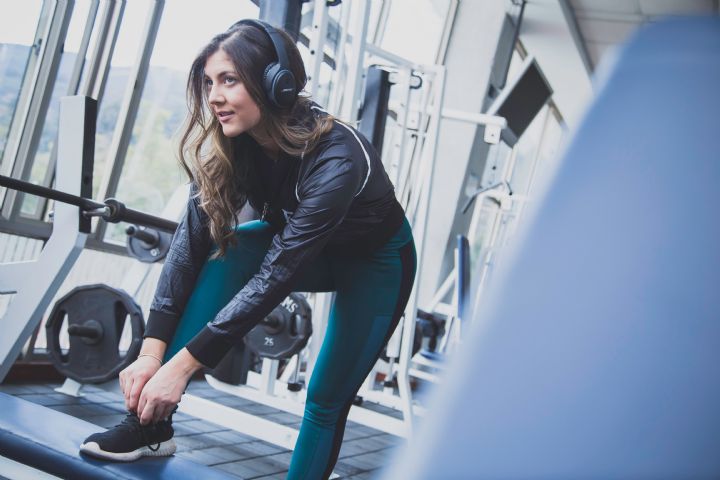 Fitness
More about Kraftwærket
The Kraftværket fitness centre offers you the chance to keep in shape while stationed in Thyboron. You can pay for admission at the self-service kiosk by the entrance.