An efficient quay for landing fish for human consumption
Konsumkaj is the quay where fishermen land their catch for the international fish auction held by Danske Fiskeauktioner A/S. It offers ideal working conditions for fishing crews when they land their freshly caught fish. The fish auction is right beside the quay, and adjacent to a fully automated box washing facility, which ensures that fish boxes are quickly cleaned and ready to be re-used on the next fishing voyage.
At Konsumkaj, everything fishing crews need is near at hand when they call at port to land their fish. Both the fish auction and the box washing facility are positioned as close to the fishing vessel as possible, and forklift drivers are standing by to collect the fish and take them to the auction. There is easy access to water and electricity, and to disposing of ship waste.
The fresh fish are taken directly to the fish auction
There is direct access to the fish auction from Konsumkaj, and fishing crews make room for the next vessel once they have unloaded, so everyone can unload.
Danish Fish Auctions A/S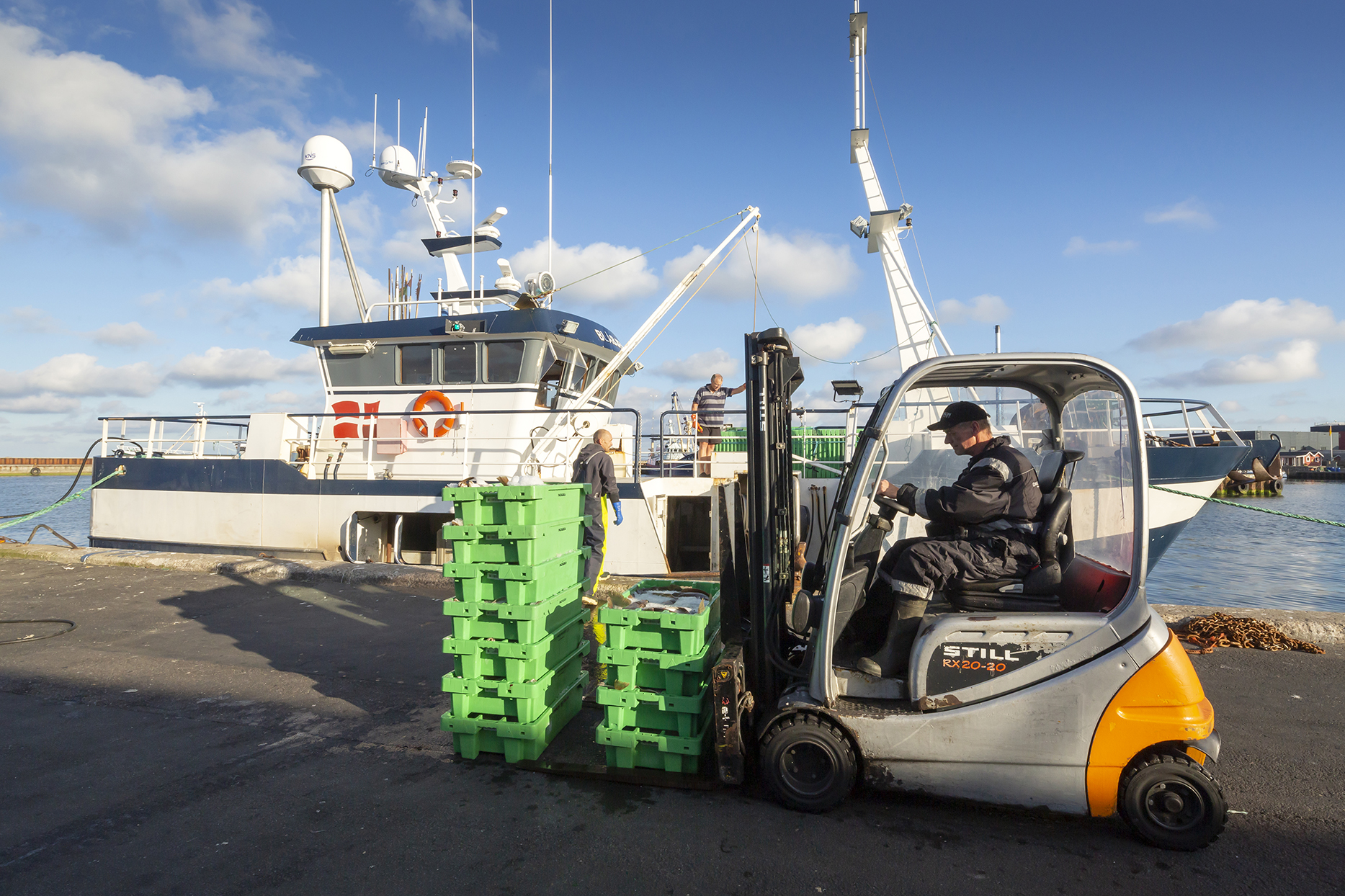 Discharging sea-packed fish
There is a hive of activity at Konsumkaj at night and in the early morning as fish are unloaded for the morning fish auction.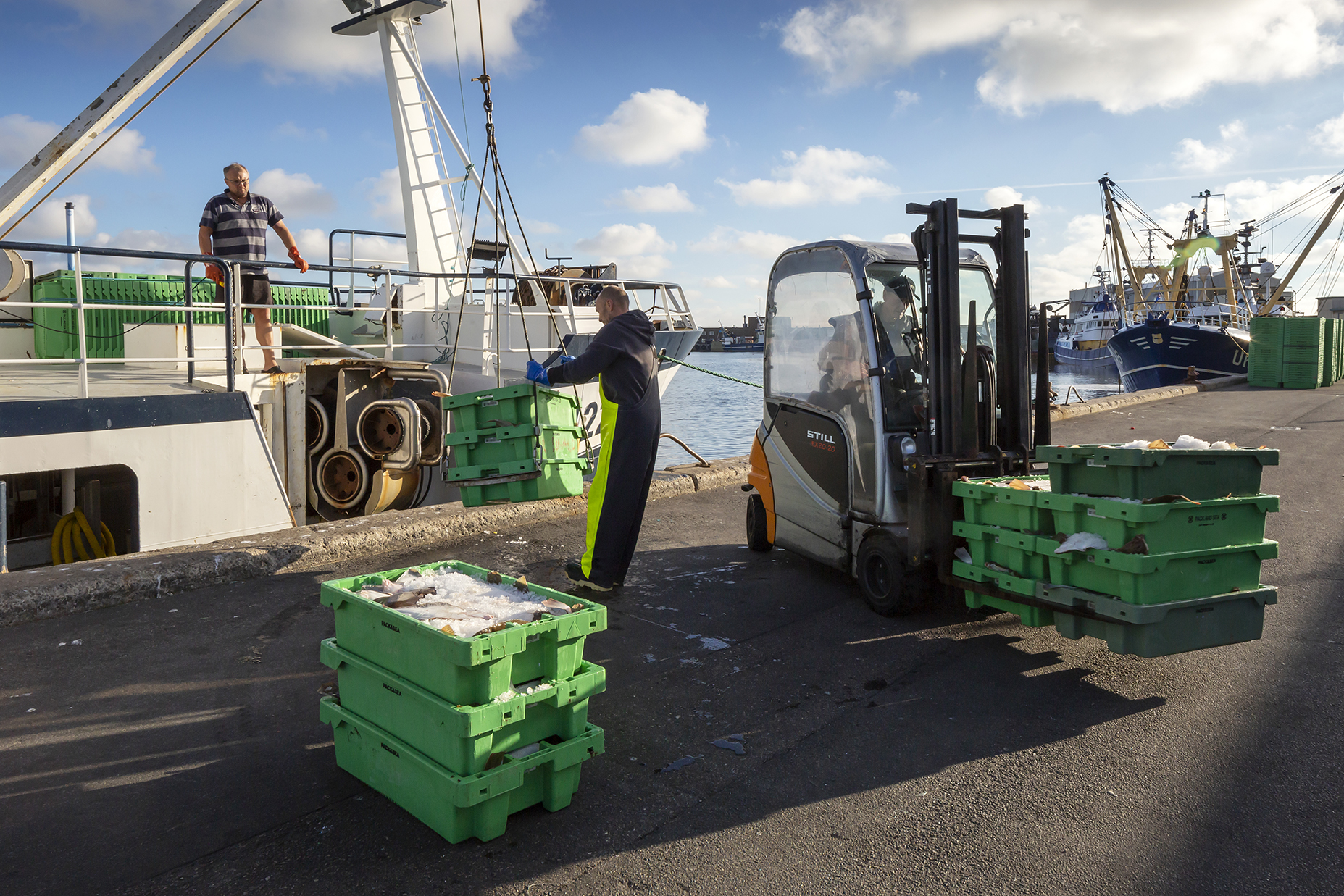 Forklift drivers are standing by
The forklift drivers immediately come out to take the fresh fish directly into the cold room.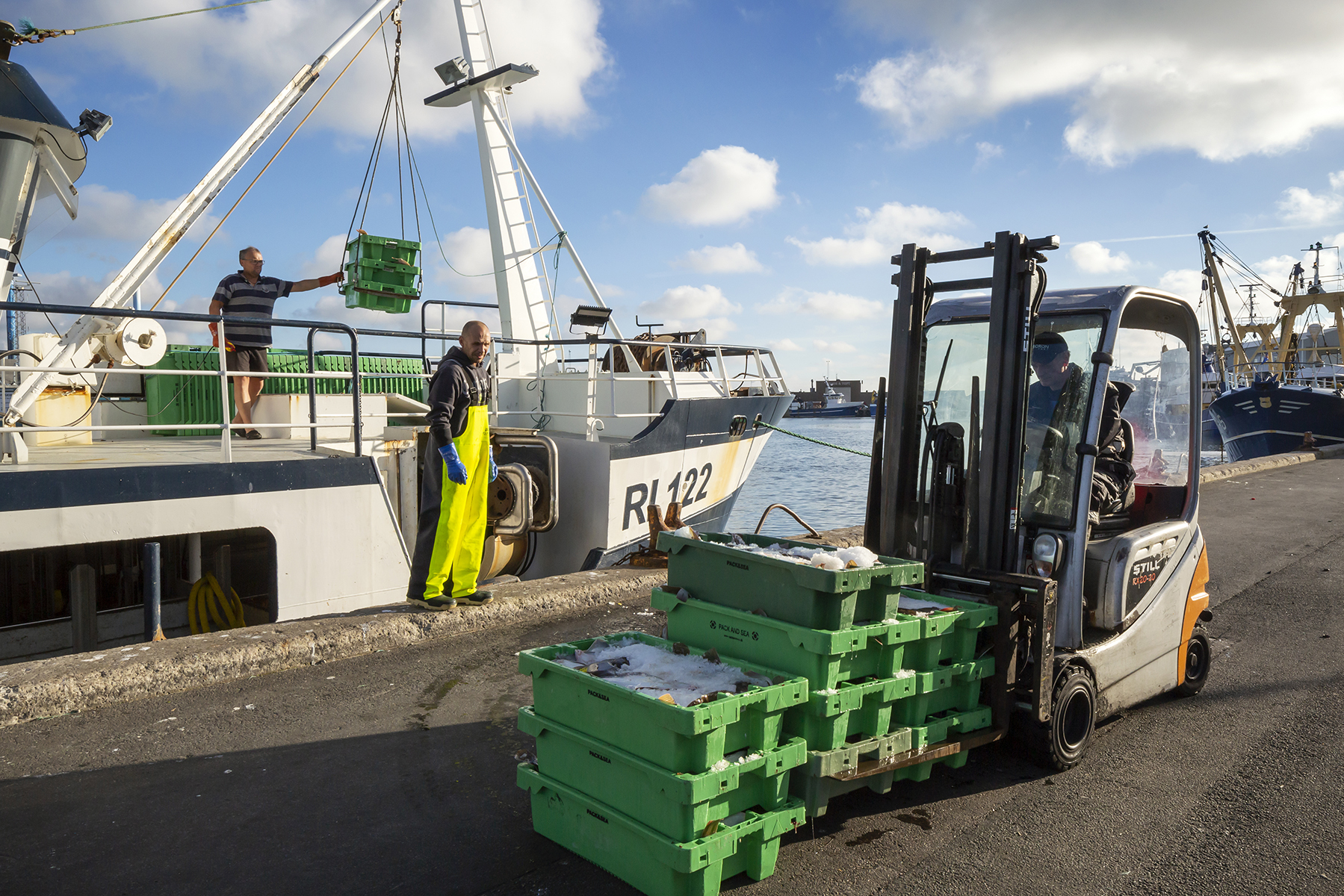 Transit fishermen serviced by fish auction
It is easy for transit fisherman to land fish at the fish auction in Thyboron.
The fish auction can sell the fish, but it can also simply help transit fishermen sort fish prior to further transport, according to current EU rules, if desired.
International fish auction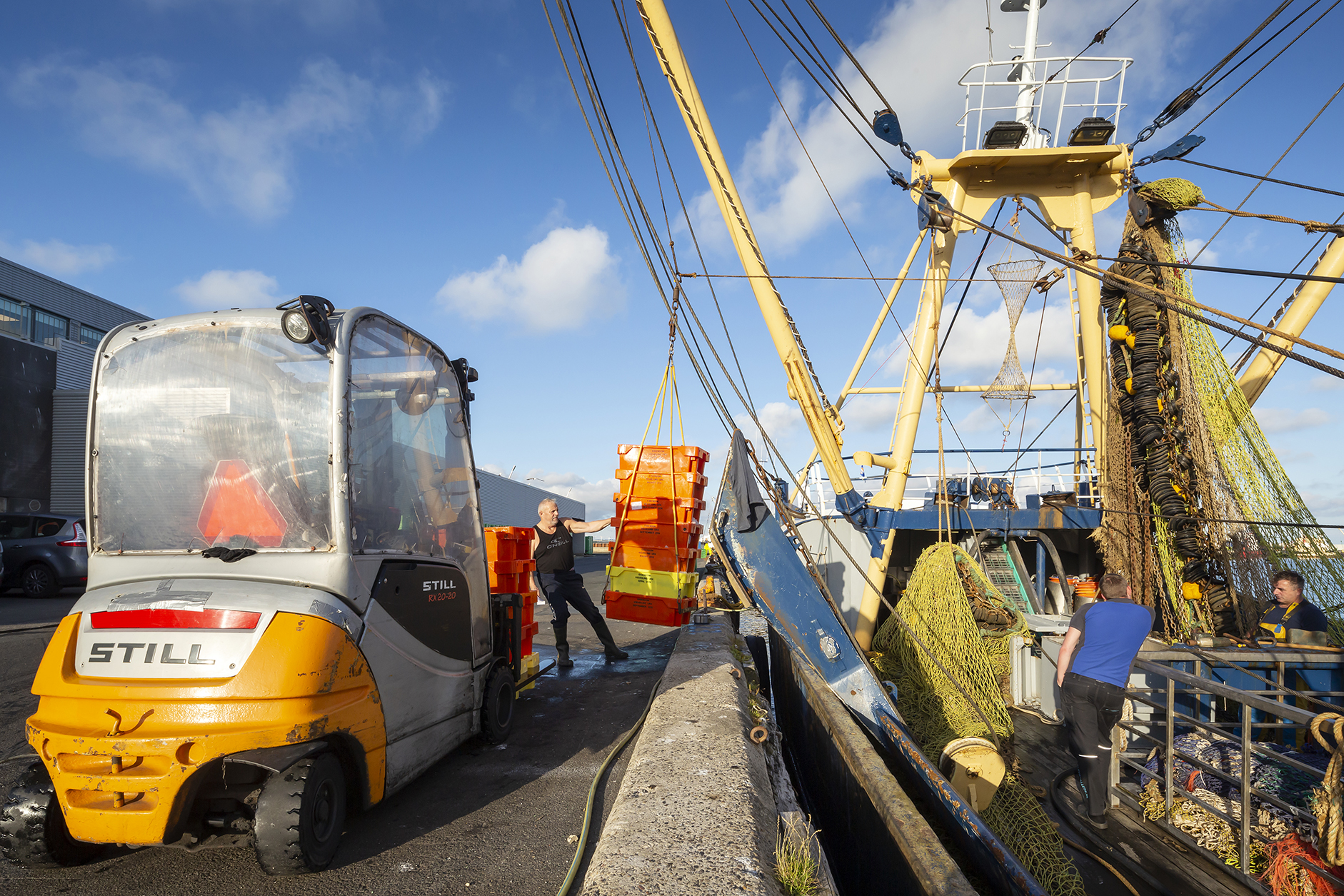 Refilling supplies
Vessels have easy access to electricity and water during unloading at the Port of Thyboron. There is also free Wi-Fi on all quays for the benefit of crews and skippers.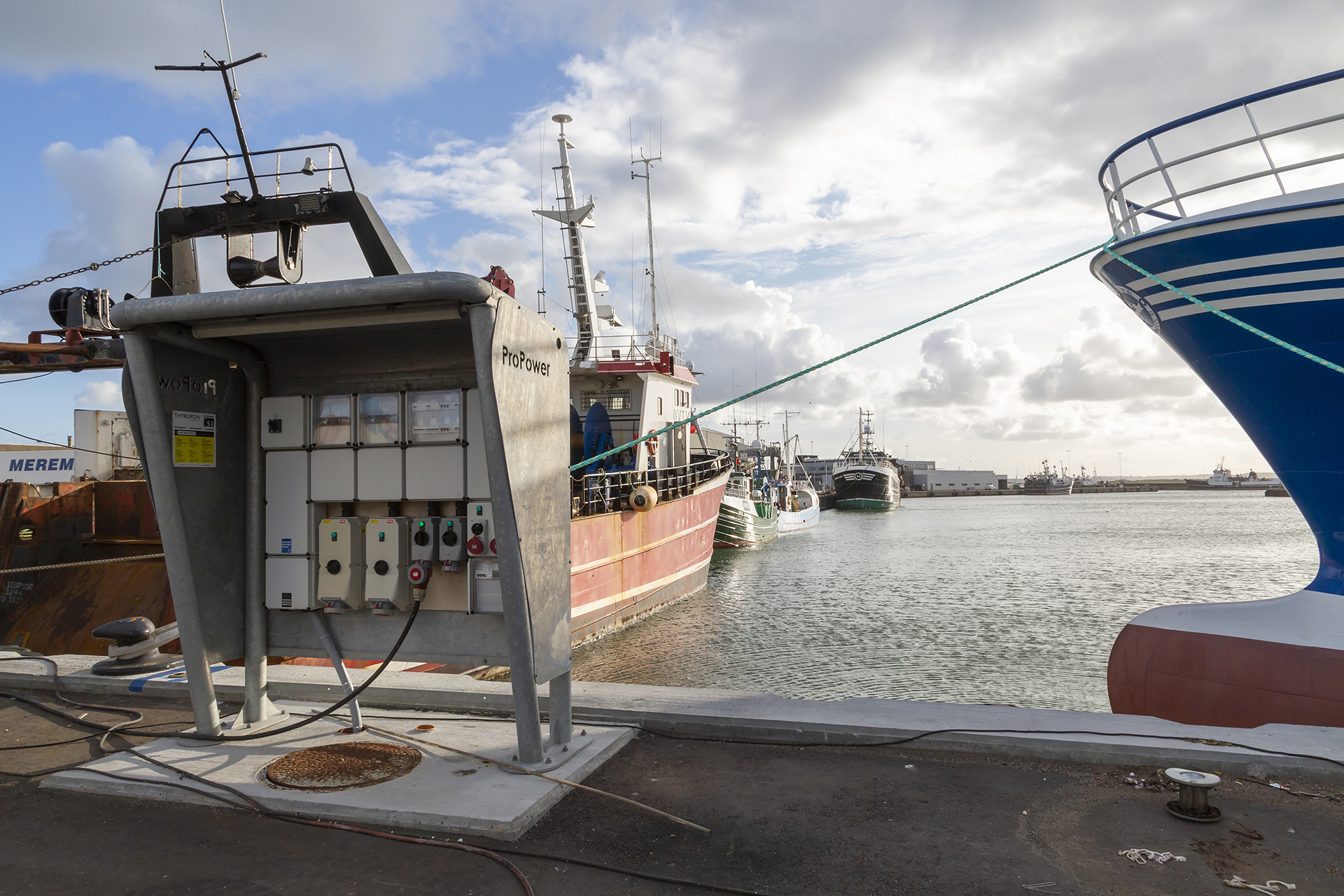 Bunkering from the water side
To protect the fish, vessels are not permitted to bunker from trucks on Konsumkaj. However, bunkering from barges from the water side is permitted. This makes it possible to refill all supplies directly during the unloading process.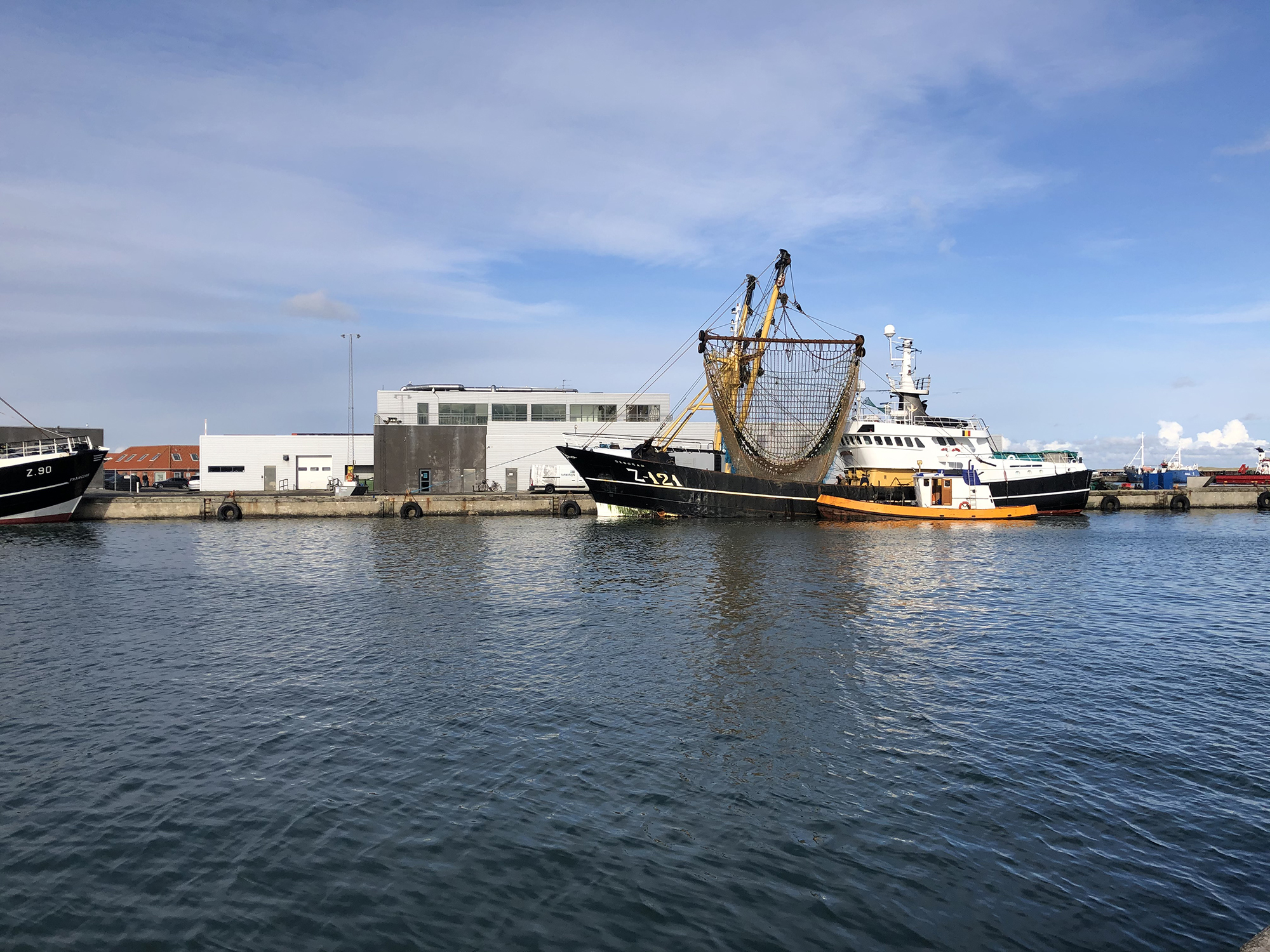 Quayside box washing facility
It is also easy at the quay to get your fish boxes cleaned for the next voyage in the quayside box washing facility.
Kassevaskehal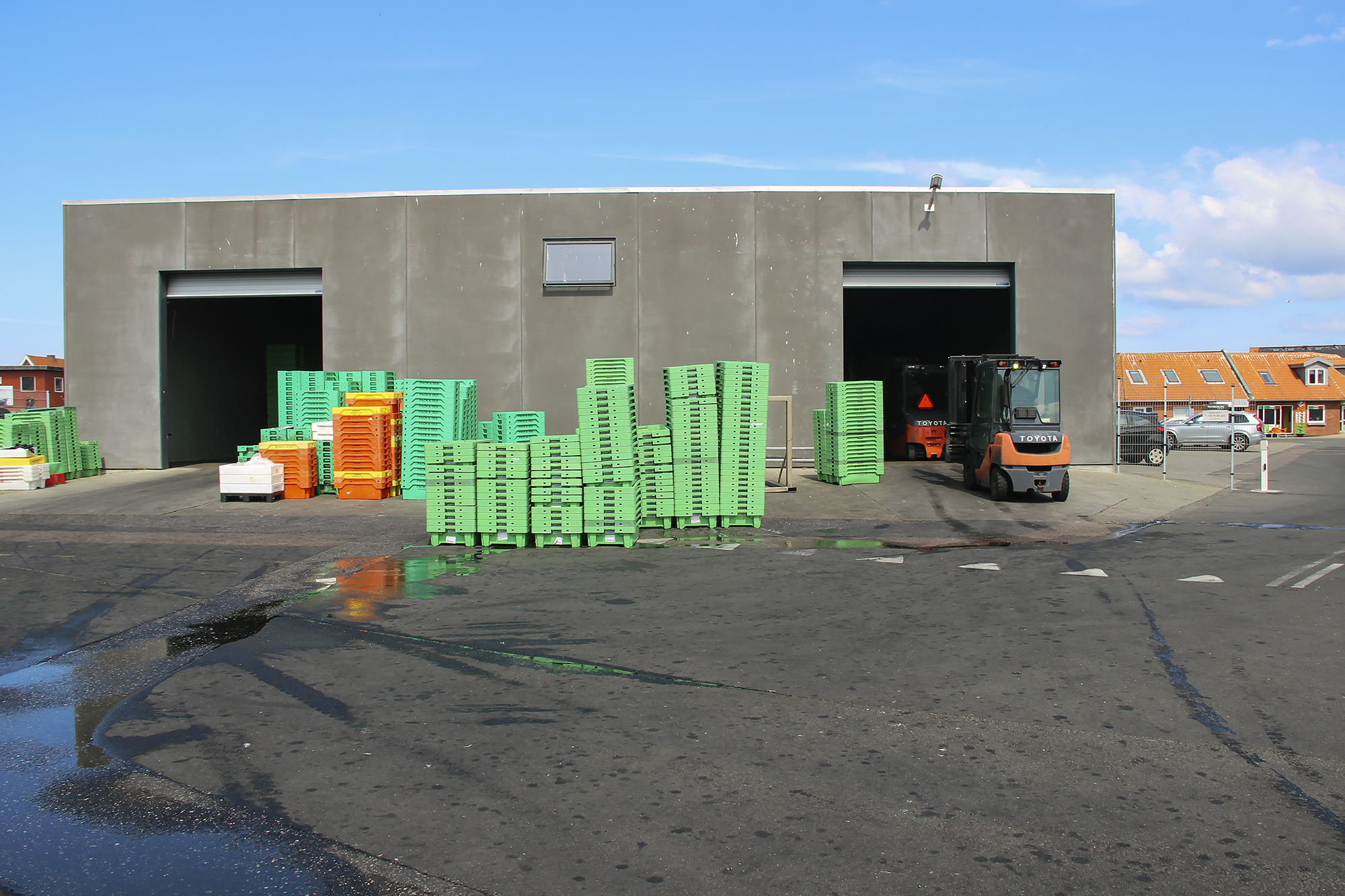 New water hydrants and hose reels
An efficient new water supply for filling drinking water for the crew and cleaning fishing vessels helps ensure an efficient workflow at Konsumkaj.
New water supply on Konsumkaj!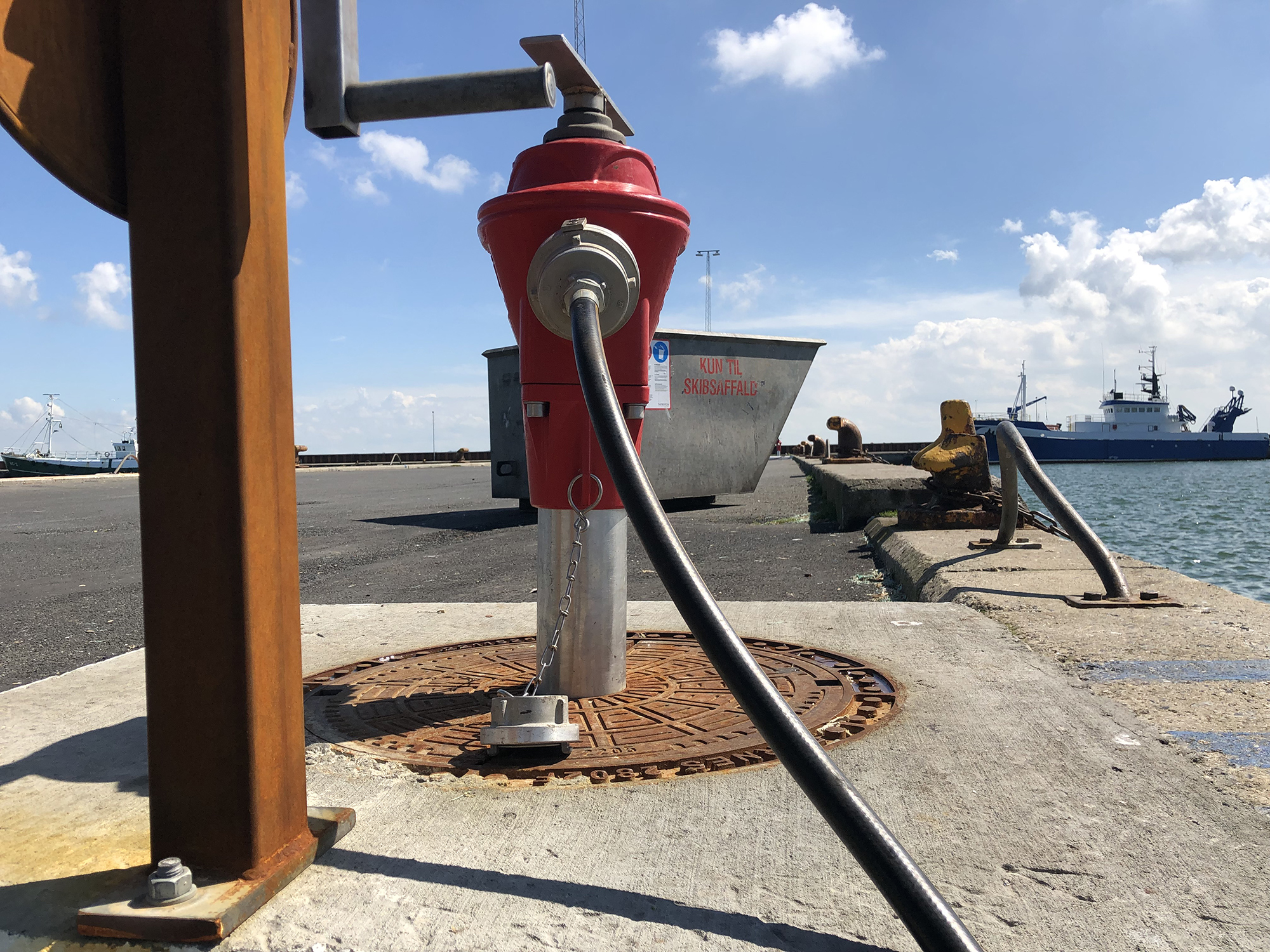 NB! To protect the fish, vessels are not permitted to bunker from trucks or dispose of slop oil on Konsumkaj.
Technical Data - Konsumkaj
Berth number
Berth 1

502

Berth 2

503
Navigation
Water depth, m

6

Port entrance corridor, m

59
Quay facility specifications
Dimensions
Quay length, m

Quay width, m

Quay wall in m
Capacity
Outrigger pressure at 2X2 m plate, 2 m from quayside, t

80

Outrigger pressure at 4X2 m plate, t

80
Type
Quay type, Sheet pile wall

✓

Surface type quay, asphalt

✓

Capping beam type, concrete

✓
Service
Accessibility for maritime service

✓

Accessible for cranes

✓
History
Construction year
Quay equipment
Safety
Safety ladders, quantity

7

Safety ladders, type Galvinized Steel

✓

Distance between safety ladders, m

25

Safety point, quantity

1
Supplies
Power supplies

✓

Power stations on quay

3

Power connection point, 63 amp

✓

Power connection point, 32 amp

✓

Water supplies at quay

✓

Water hydrants on quay

4

Water feed capacity, tons or m3 per hour

Bunkering from barge

✓

Bunkering capacity l/min

1500

Bunkering capacity per barge, m3

70-80
Maritime equipment
Fender type

23-5

Fenders diametre, m

1,5

Fenders width, m

0,6

Distance between fenders, m

0.4

Bollard, quantity

Bollard type, bean

X-6-A-F

Bollard swl, capacity, t

Distance between bollard, m
Environment
Waste disposal

✓

Wi-Fi, fiber connection

✓
Fish auction and box washing facility right beside the quay
The environment is everyone's responsibility, and we make it simpler.