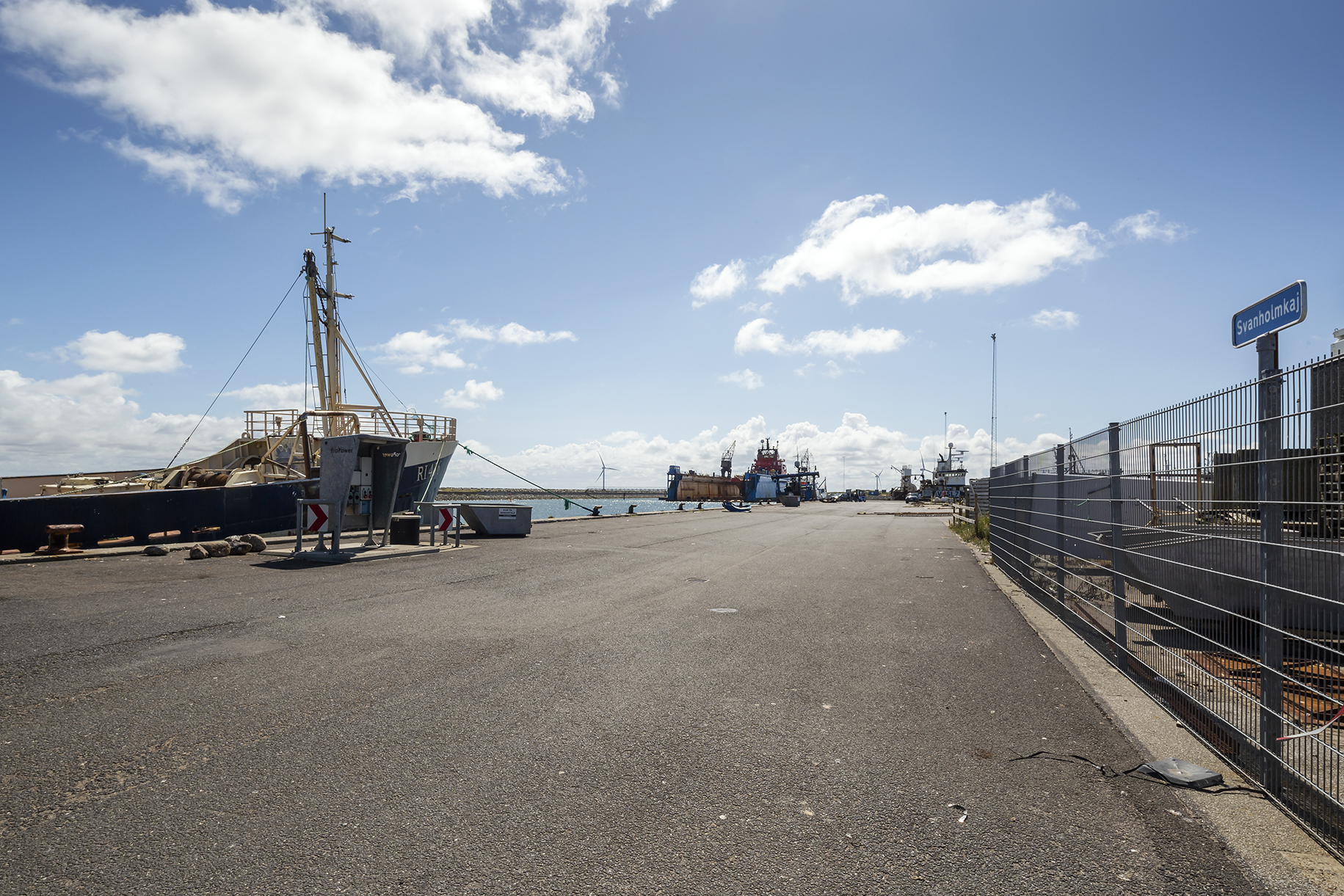 Svanholmkaj
Quay 1014, 1015, 1016
Svanholmkaj is ideal for repairing fishing gear
Svanholmkaj is a very suitable quay for maritime services. Fishing vessels can repair their trawls, replace their Danish seine lines when they become worn and have other adjustments and maritime services done. There is easy access to the quay for service vehicles, and the nearby trawl-stretching facility is ideal for trawl repair right near the vessel.
There is simple access to electricity and water at the quay, and easy access to containers for disposing of ship waste and slop oil in an eco-friendly way.
Quayside trawl stretching
The 8 metres of water depth ensures that the vast majority of fishing vessels can berth at the quay, and have fishing gear such as seines, trawls and trawl buckets inspected on the quayside.
Trawlstræk Svanholmkaj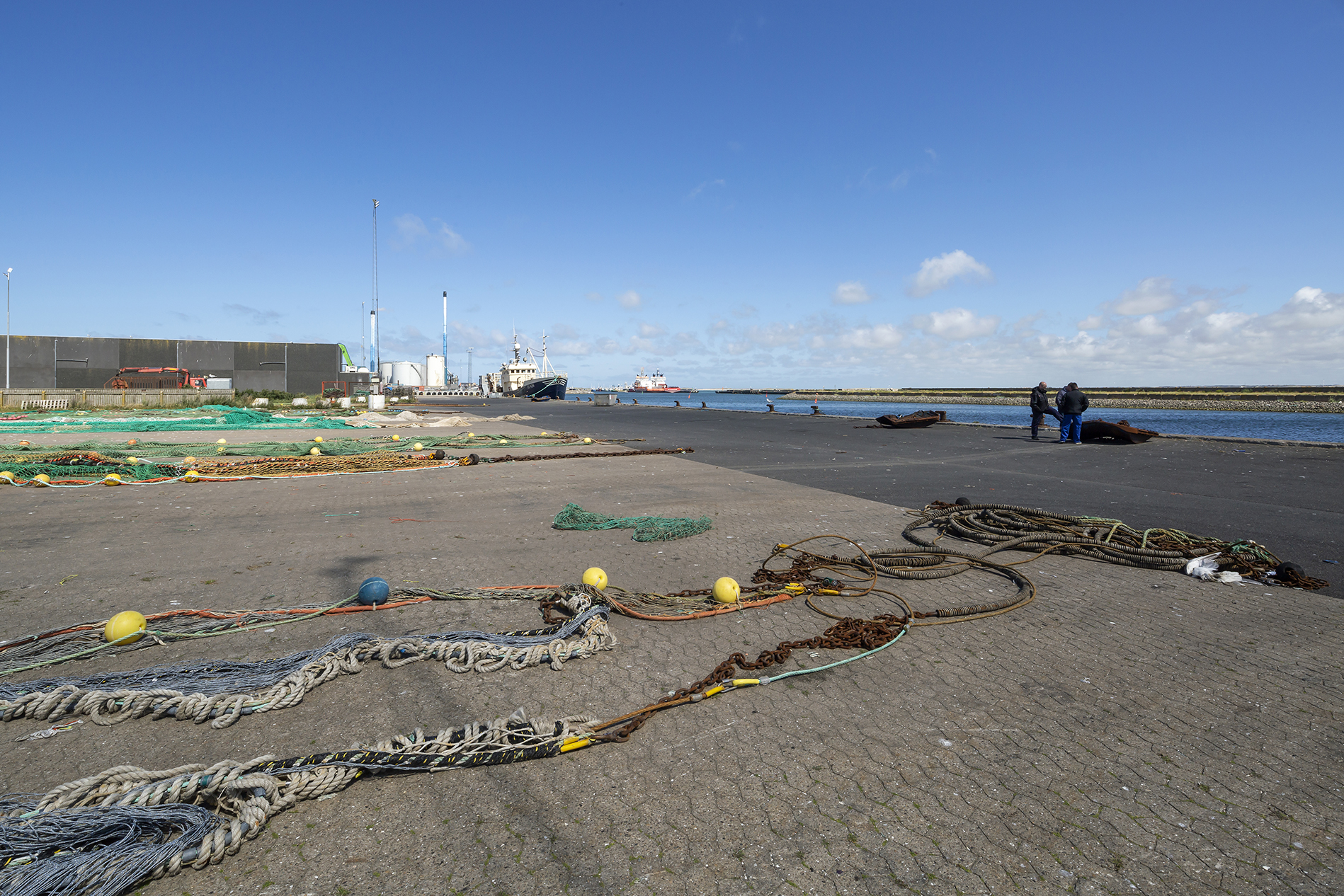 Access to power and water supplies
There is easy access to supplies such as power and water at Svanholmkaj.
El forsyning fiskeri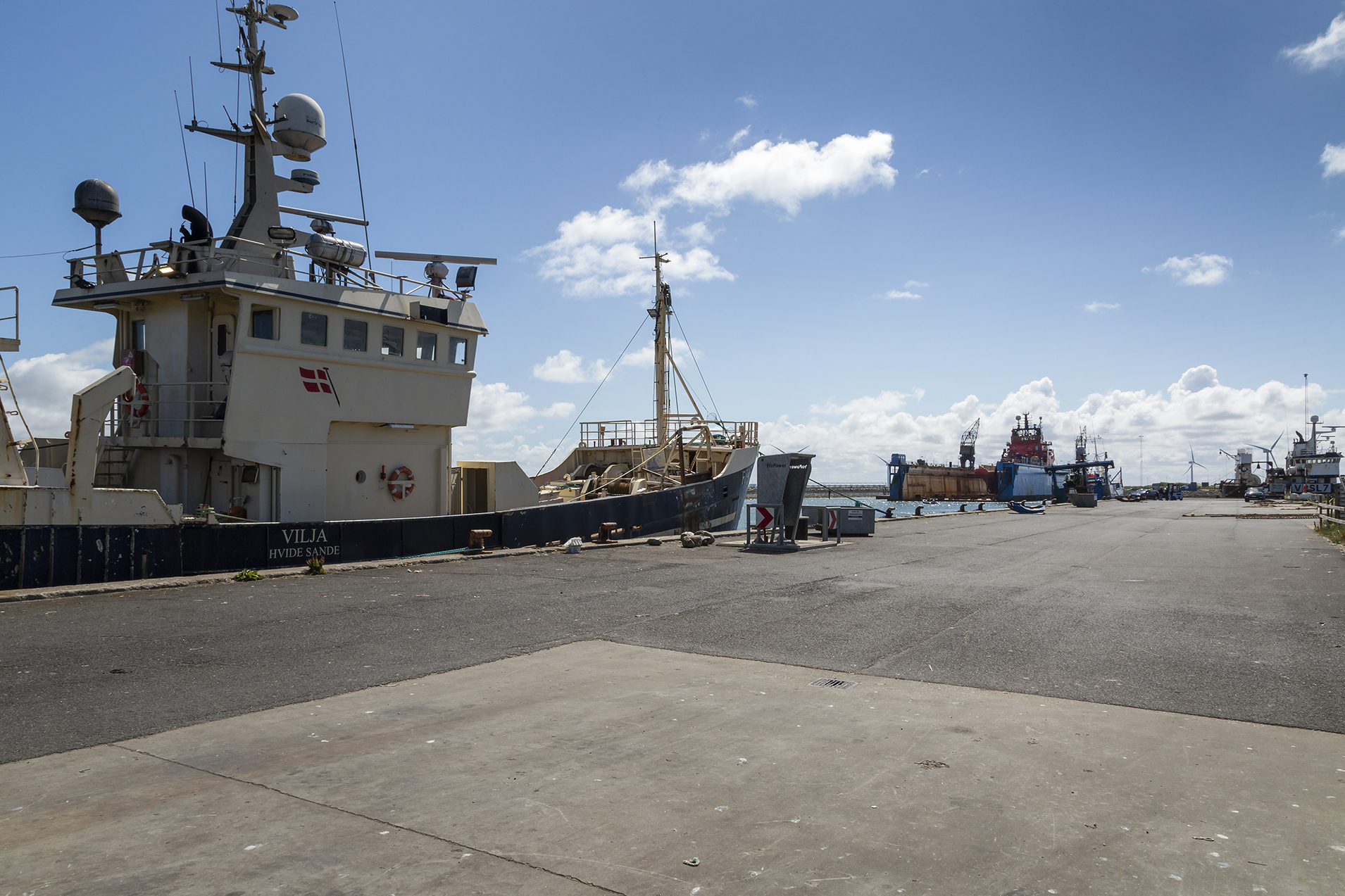 Replacing Danish seine line
There is easy access for trucks, making it simple to replace Danish seine line, for example, and roll the old line onto reels.
Recycling Danish seine line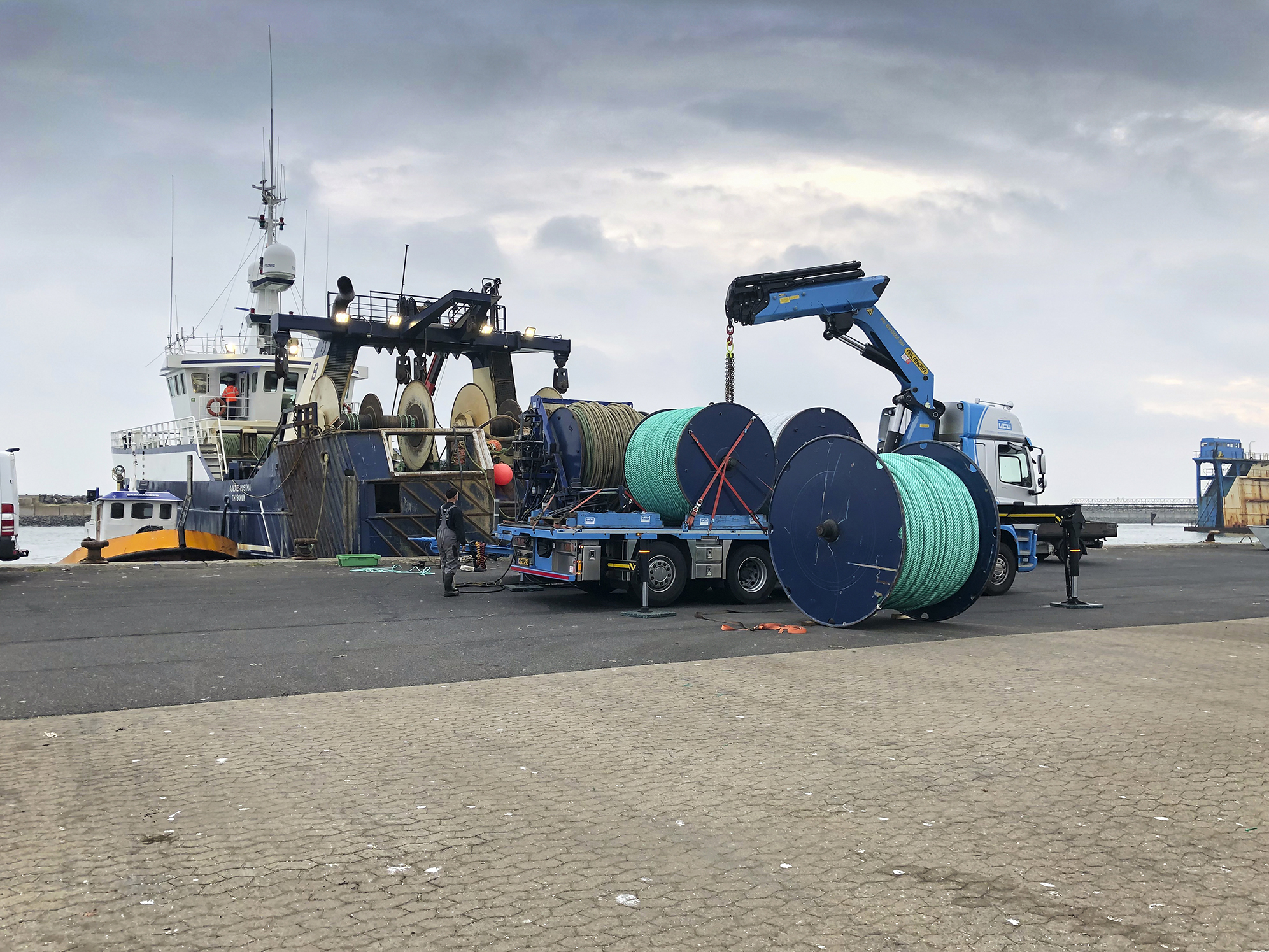 Bollard traction point at Svanholmkaj
Smaller fishing vessels are able to test their engine torque using the 30-tonne bollard traction point on the corner of Svanholmkaj and Langholmkaj.

Technical Data - Svanholmkaj
Berth number
Berth 1

1014

Berth 2

1015

Berth 3

1016
Navigation
Water depth, m

8

Port entrance corridor, m

75,8

Currents, kn

0
Quay facility specifications
Dimensions
Quay length, m

Quay width, m

Quay wall in m

2,10
Capacity
Bearing capacity, t per m2

1

Distributet pressure, t per m2

1

Outrigger pressure at 1X1 m plate, t

40

Outrigger pressure at 2X2 m plate, 2 m from quayside, t

80

Outrigger pressure at 4X2 m plate, t

80
Type
Quay type, Sheet pile wall

✓

Surface type quay, asphalt

✓

Capping beam type, concrete

✓
Service
Accessible for cranes

✓

Accessibility for maritime service

✓
History
Construction year

1989
Quay equipment
Supplies
Power supplies

✓

Power stations on quay

4

Power connection point, 63 amp

✓

Power connection point, 32 amp

✓

Water supplies at quay

✓

Wi-Fi, fiber connection

✓

Bunkering at quay

✓

Bunkering from barge

✓

Bunkering capacity l/min

70-80
Safety
Safety ladders, quantity

4

Distance between safety ladders, m

11

Safety point, quantity

2
Maritime equipment
Fender type

23-5

Fenders diametre, m

1,5

Fenders width, m

0,6

Distance between fenders, m

7

Bollard, quantity

Bollard type, bean

Bollard swl, capacity, t

20

Distance between bollard, m

4,2; 8,4; 12,6

Bollard for pull test, numbers

1

Bollard for pull test, t

30
Environment
Slopoil disposal

✓

Waste disposal

✓

LED lightning, numbers
The environment is everyone's responsibility, and we make it simpler.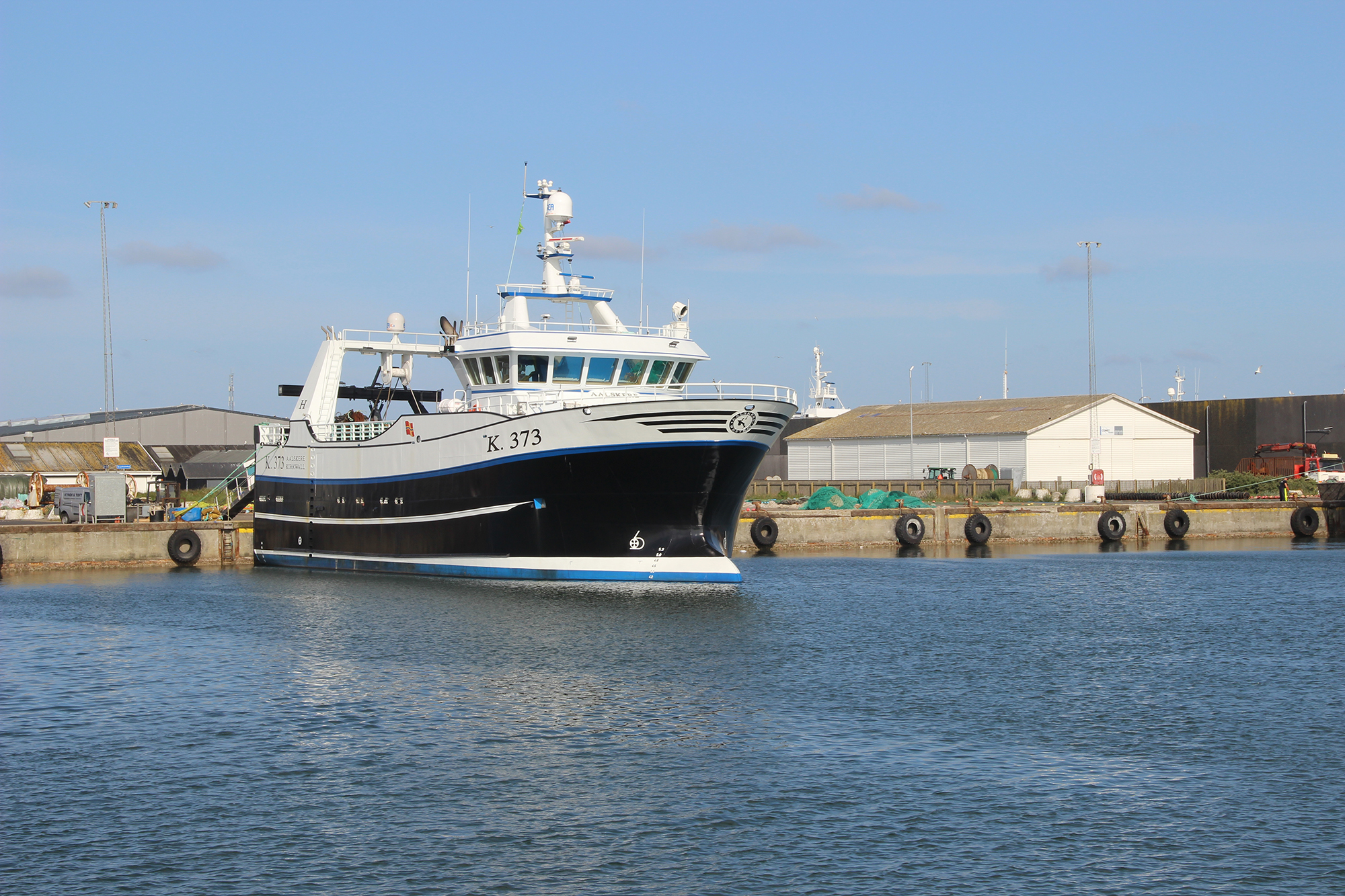 Final adjustments to the Aalskere newbuilding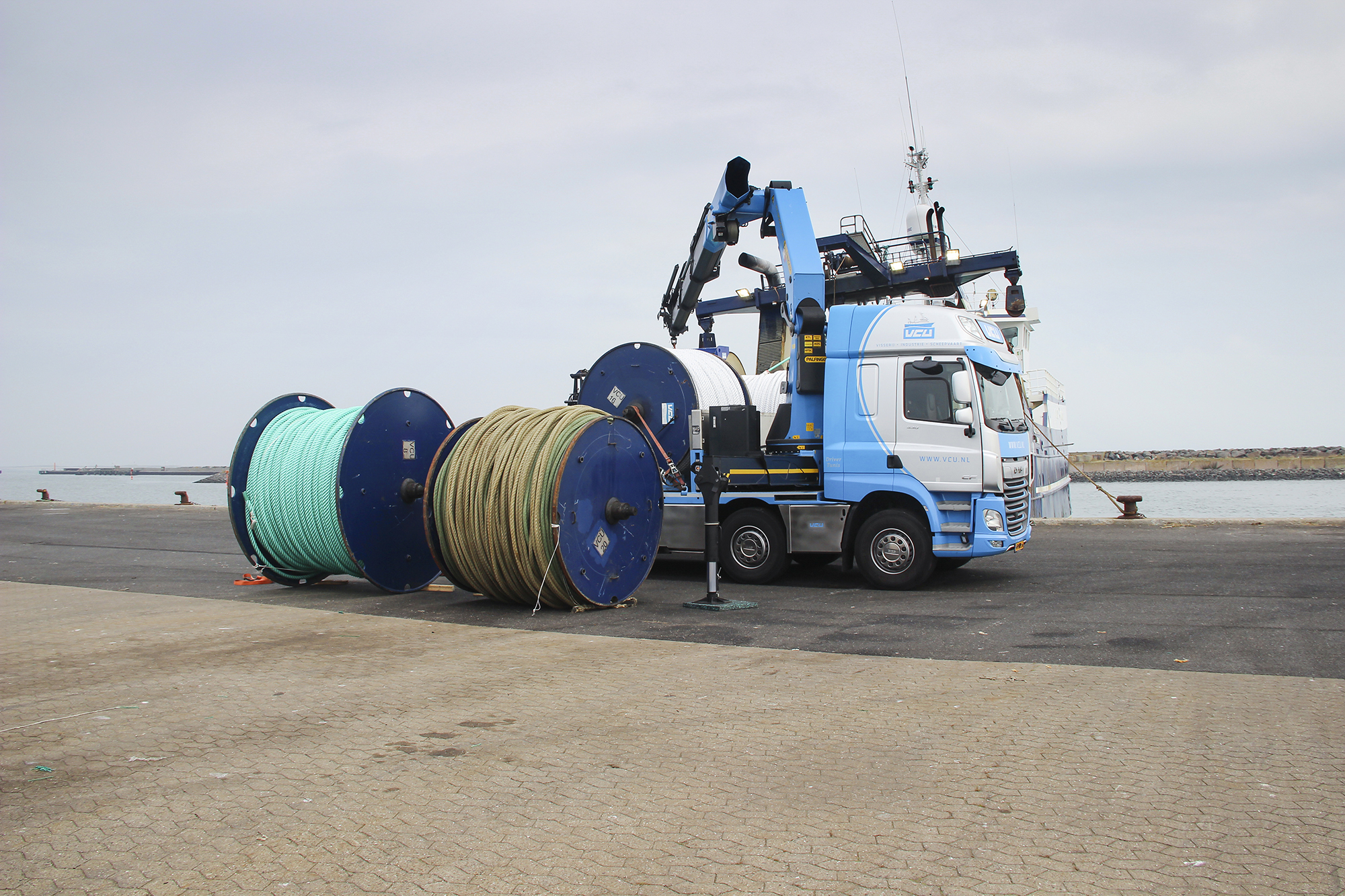 Eco-friendly replacement of Danish seine line on the Aaltje Postma fishing vessel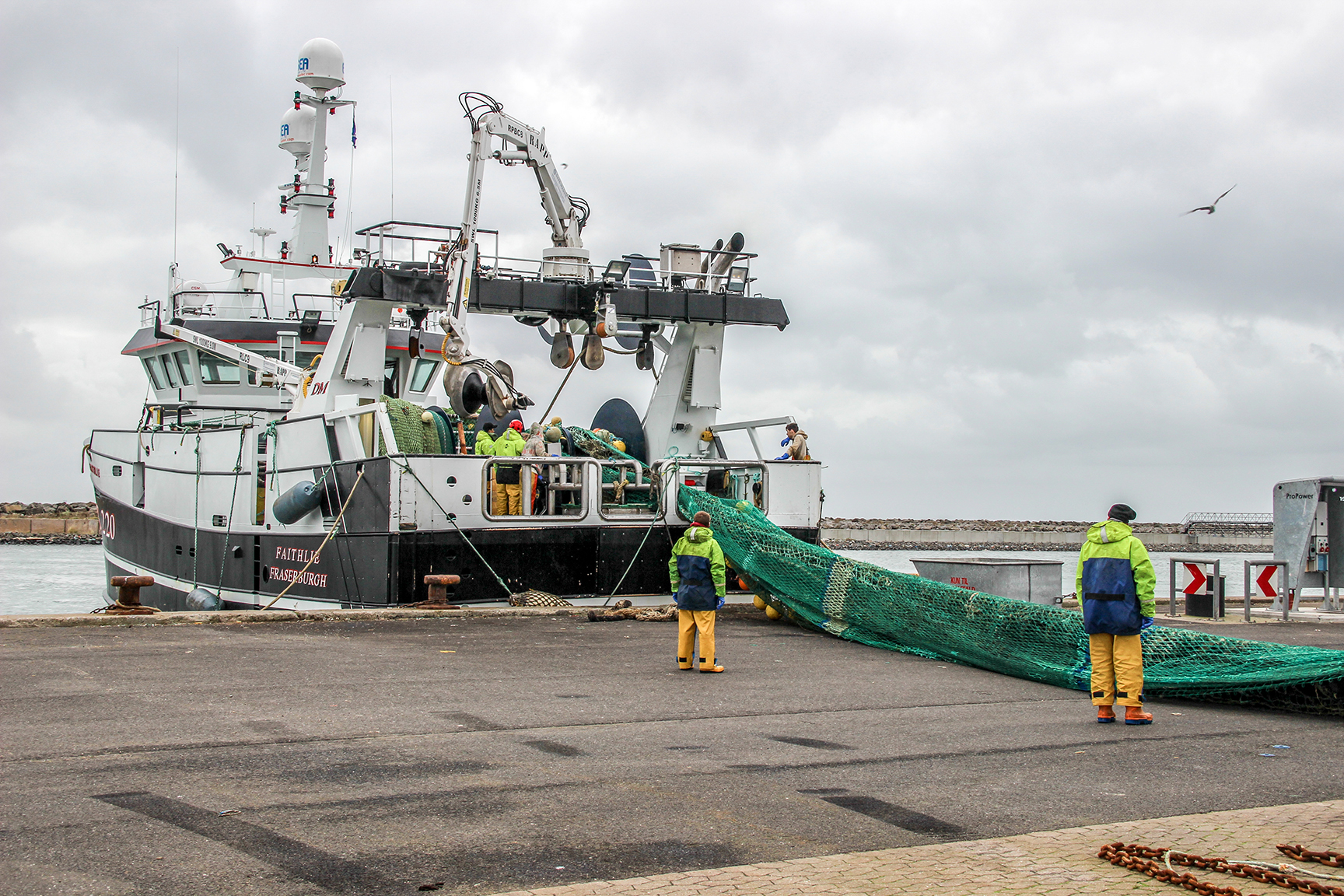 Trawl repair on Svanholmkaj