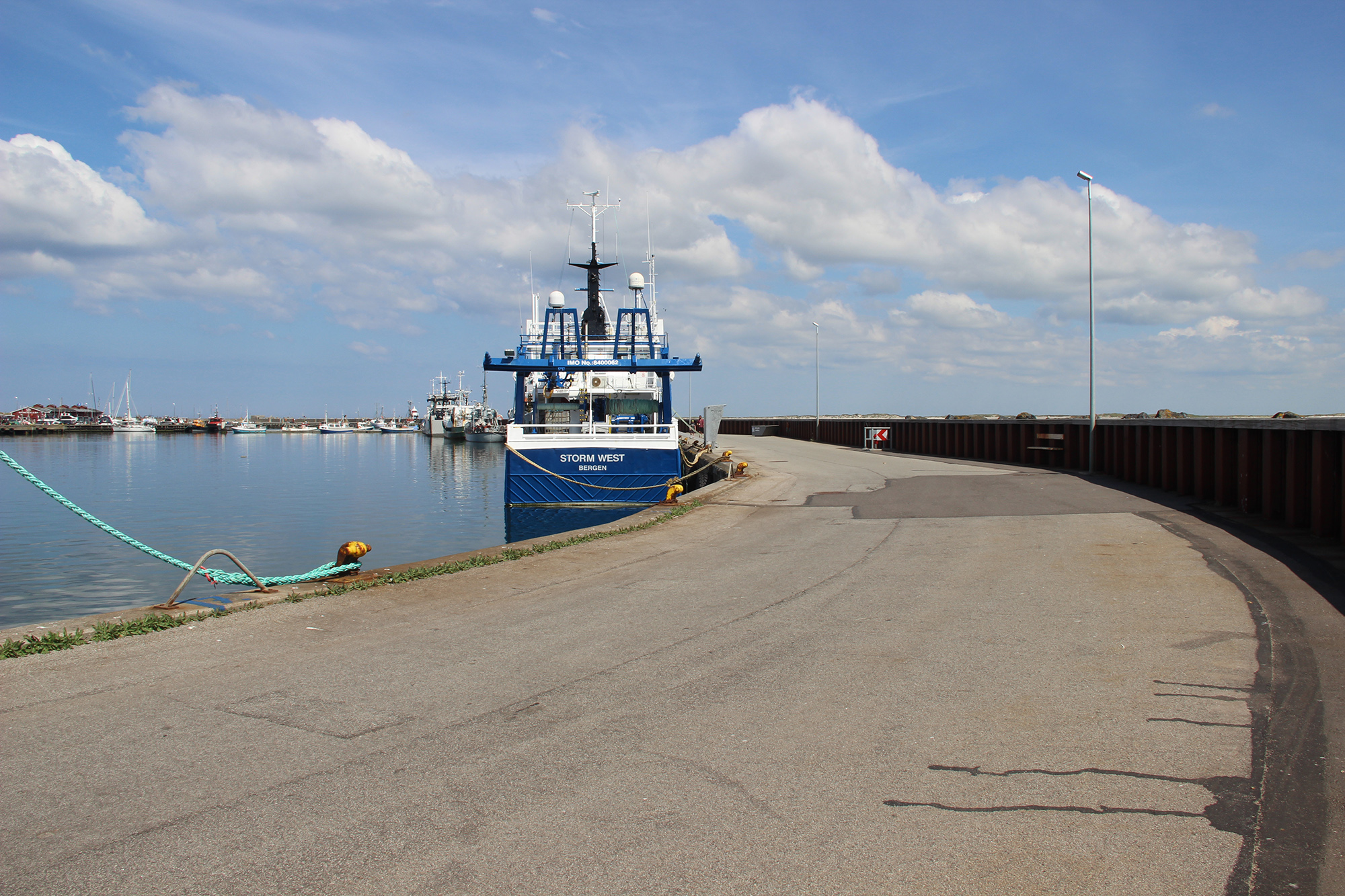 Kanalmole
Quay 300, 302, 303, 410, 411, 504, 505
Layover quay for fishing vessels, CTVs, tugboats, guard ships, etc.
Kanal Mole is suitable for small commercial fishing vessels, CTVs, tugboats and guard ships with its 5 metres of water depth. Vessels are well protected as they berth here, and it is not far to the town centre.
There is easy access to electricity and the quay is accessible for maritime services. Bunkering is allowed both from the water side via barges and from the quayside via trucks.
It is possible to dispose of ship waste and slop oil at the quay.
Outer works
Kanal Mole is the start of the outer works at Thyborøn Harbour, and is continued by Nordre Mole. It is a nice place for a stroll in good weather.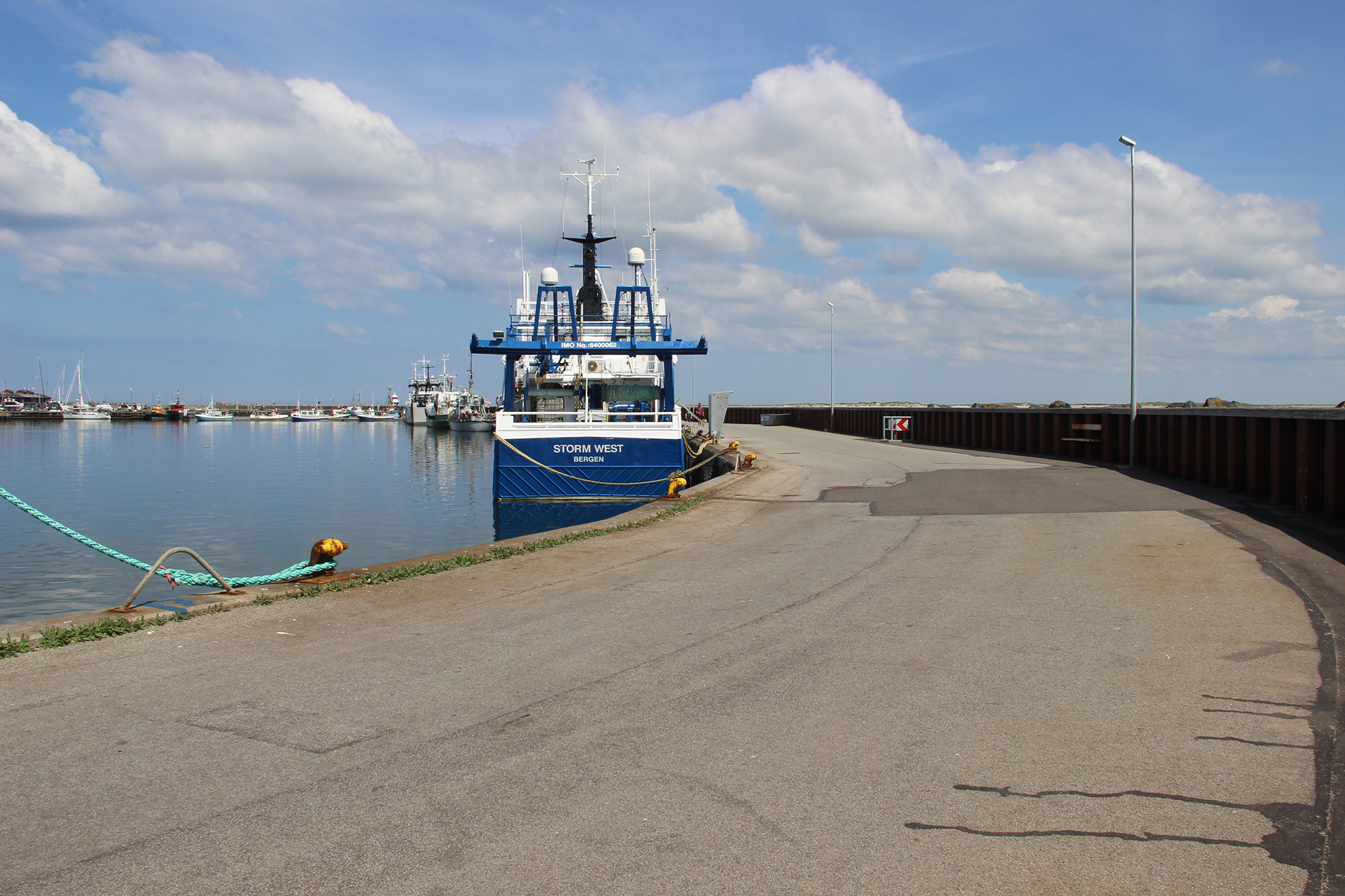 Catering for very small vessels
It is safe to disembark from even the smallest vessels using the landing stage at Kanal Mole.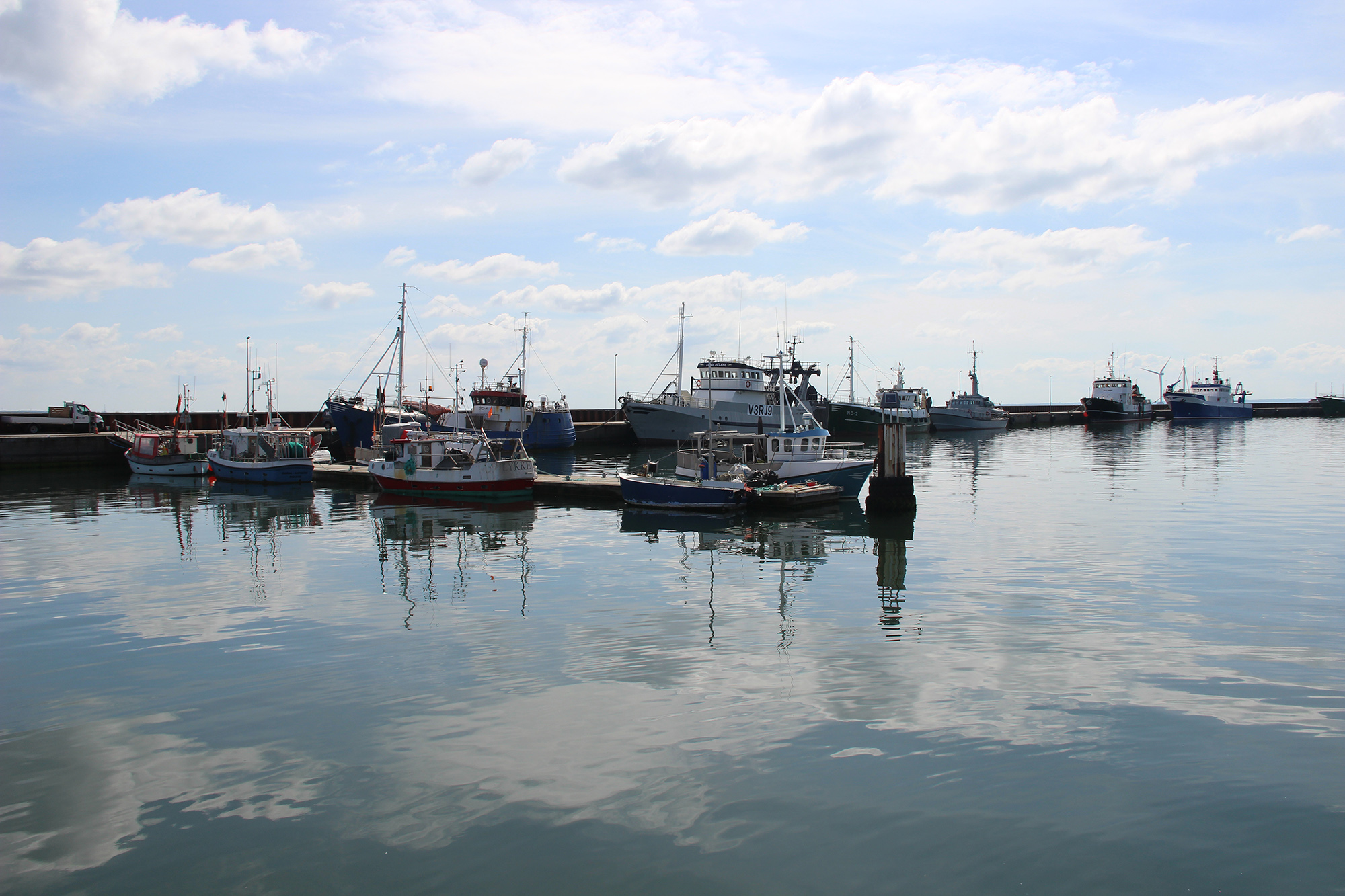 Inner area for yachtsmen
The inner part of Kanal Mole, before Midterpieren, at berth number 103, is used by yachtsmen and operated by the tourist association.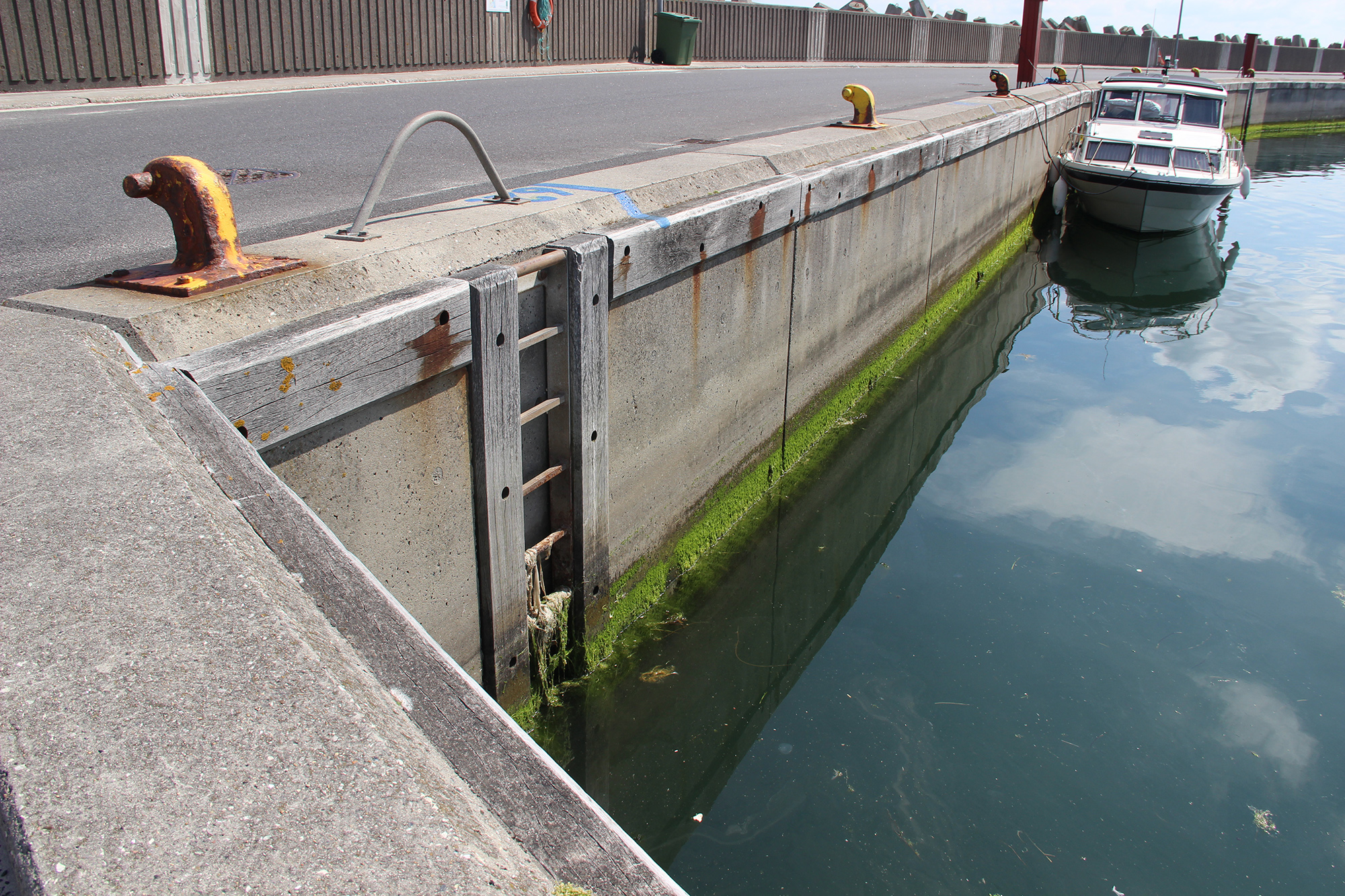 Technical Data - Kanal Mole
Berth number
Berth 1

505

Berth 2

504

Berth 3

411

Berth 4

410

Berth 5

300

Berth 6

303

Berth 7

302
Navigation
Water depth, m

5

Port entrance corridor, m

59

Currents, kn

0
Quay facility specifications
Dimensions
Quay length, m

Quay width, m

Quay wall in m
Capacity
Bearing capacity, t per m2

Distributet pressure, t per m2

Outrigger pressure at 1X1 m plate, t

20
Type
Quay type, Sheet pile wall

✓

Surface type quay, asphalt

✓

Capping beam type, concrete

✓
Service
Accessible for cranes

✓

Accessibility for maritime service

✓
Quay equipment
Supplies
Power supplies

✓

Power stations on quay

5

Power connection point, 63 amp

✓

Power connection point, 32 amp

✓

Water supplies at quay

✓

Water hydrants on quay

1

Wi-Fi, fiber connection

✓

Bunkering at quay

✓

Bunkering from barge

✓

Bunkering capacity l/min

70-80
Safety
Safety ladders, quantity

26

Safety point, quantity

6
Maritime equipment
Fenders diametre, m

1,5

Fenders width, m

0,55

Distance between fenders, m

10

Bollard, quantity

Bollard type, bean

Bollard swl, capacity, t

Distance between bollard, m
Environment
Slopoil disposal

✓

Waste disposal

✓

LED lightning, numbers
The environment is everyone's responsibility, and we make it simpler.