Safety
Safety has top priority at the Port of Thyboron. Our employees are provided with complete PPE safety equipment, and we install special high-visibility rescue ladders with LED lighting on all new quays, to ensure they also have high visibility in the dark.
In winter, a team is on standby to deal with snow and slippery surfaces at our quays. It is our policy to avoid having any slippery quays at the port.
We have procedures for handling hazardous waste, and there are no hazardous emissions at the Port of Thyboron. Find out more about this in our QHSE policy.
High-visibility rescue ladders with LED lights
The Port of Thyboron has introduced special rescue ladders at all new quays, with high-visibility, rubber coating and LED lighting.
Each ladder is fitted with six LED lights for greater visibility in all weather conditions – both day and night.
They have a strong, non-slip rubber coating, which makes it safe to climb the ladder and easy to get hold off if anyone has the misfortune to fall into the water. There is also no risk of hands freezing to the material in winter.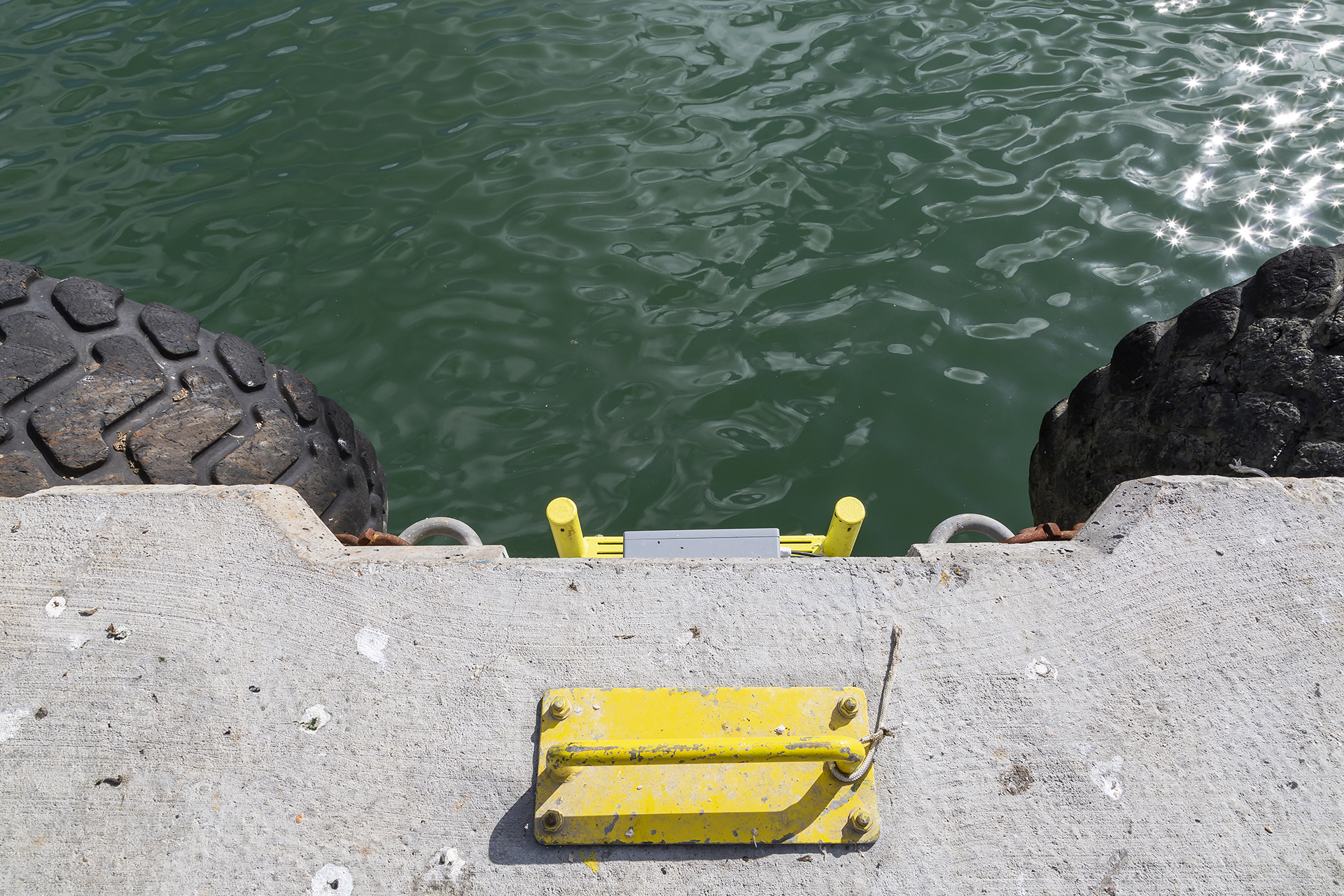 Non-slip quays – including in winter
The Port of Thyboron ensures quays are prevented from becoming slippery in the winter. We have our own equipment for snow removal and combatting freezing rain, and strive to always take action well before a problem develops.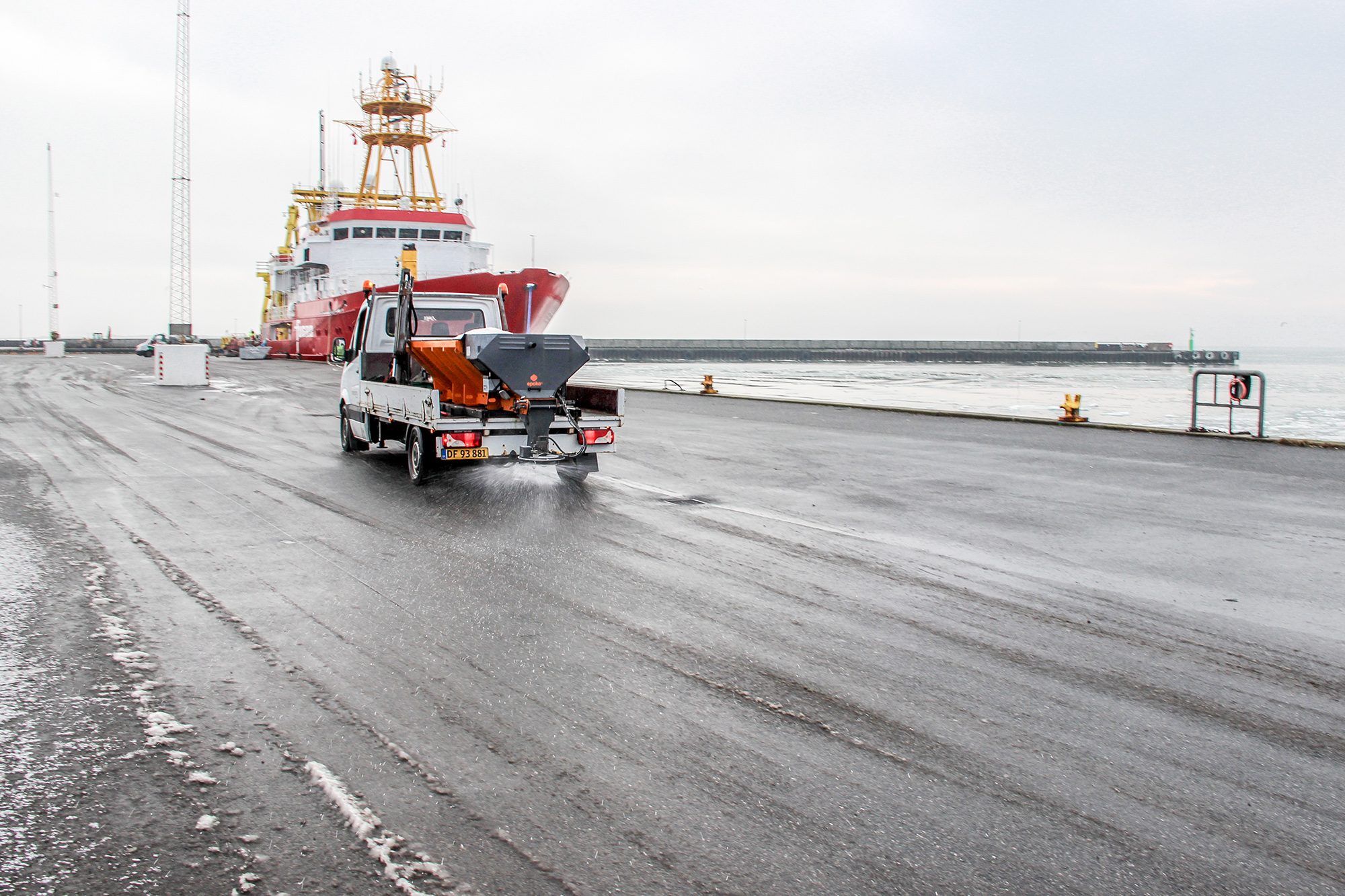 QHSE